$5,000 Emerge as the Largest Open Interest Strike Price for Ethereum Options
After topping highs of $4,800, Ethereum (ETH) became a $570 billion network based on more participants joining this blockchain. Furthermore, open interest is rising, with $5,000 being the largest strike price for Ethereum options.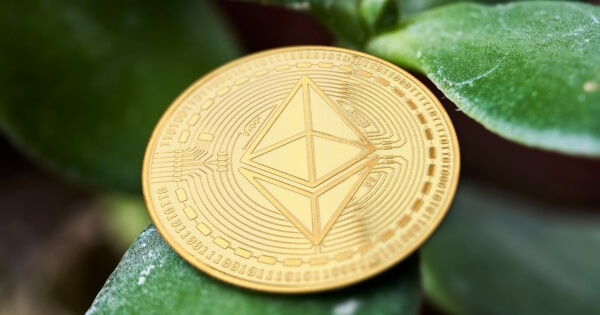 Market insight provider Coinbase Institutional explained:
"$5K is the largest open interest strike for ETH options across expiries, followed by $10K and $15K."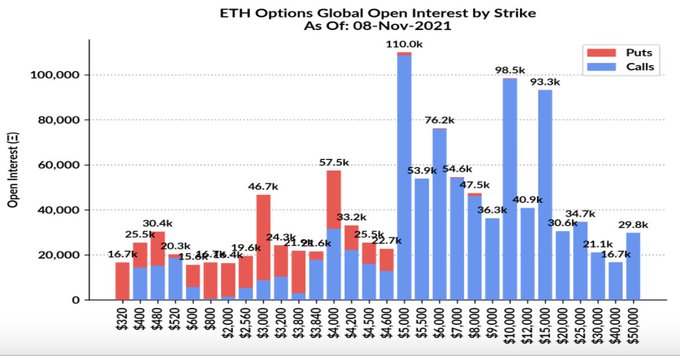 Therefore, the number of market participants eyeing an expiry of $5K stands at 110,000, followed by $10K with 98,500.
Whenever price increases, open interest rises, and this shows their strong correlation.
IntoTheBlock believes that Ethereum's price is continuously going through the roof because of a supply squeeze. The data analytic firm noted:
"ETH continues to hit new all-time highs. A supply squeeze seems more probable since: - The staking contract hit 8.2m ETH – More than 8 million ETH is locked in DeFi - Since October 1st, more than 860k ETH left centralized exchanges, decreasing the supply available."
IntoTheBlock had previously acknowledged that Ethereum's price surge was sparked by an increase in the number of short-term traders.
Is Ethereum eyeing the $6,600 level?
Based on the cup and handle pattern, on-chain analyst Matthew Hyland believes that Ethereum has set its eyes on the $6,600.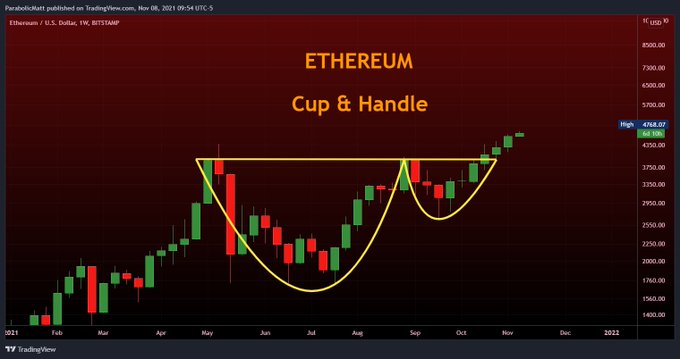 A cup and handle price pattern is a technical indicator that shows a bullish signal extending an uptrend. It is often used to recognize opportunities to go long.
Meanwhile, the altcoin market capitalization has been rising with Ethereum, Binance Coin (BNB), Cardano (ADA), Tether (USDT), and Solana (SOL) leading the race.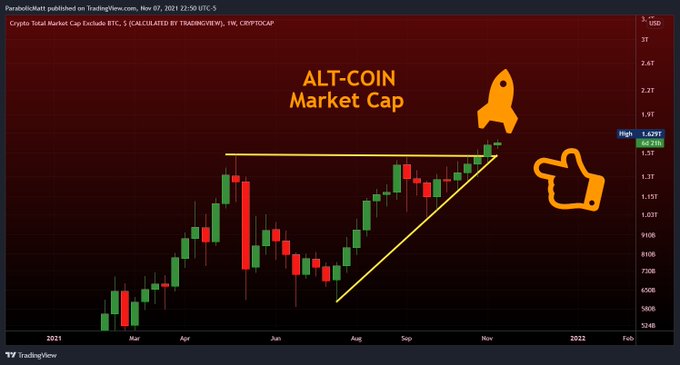 Furthermore, the total cryptocurrency market capitalization is inching closer to the $3 billion mark.
With Ethereum being a stone's throw away from the open interest strike price of $5,000, how the second-largest cryptocurrency plays out in the short-term remains to be observed.
Image source: Shutterstock
Read More