Bitcoin Price Holds Firm Around $19,000 Amid Institutional Adoption Surge
Cryptocurrency prices on Wednesday are mixed, with Bitcoin (BTC) and Ethereum (ETH) showing a slight increase, while some other altcoins like Solana, Ripple and Cardano trading downwards on Wednesday morning, 8:27 a.m., EAT (East Africa Time).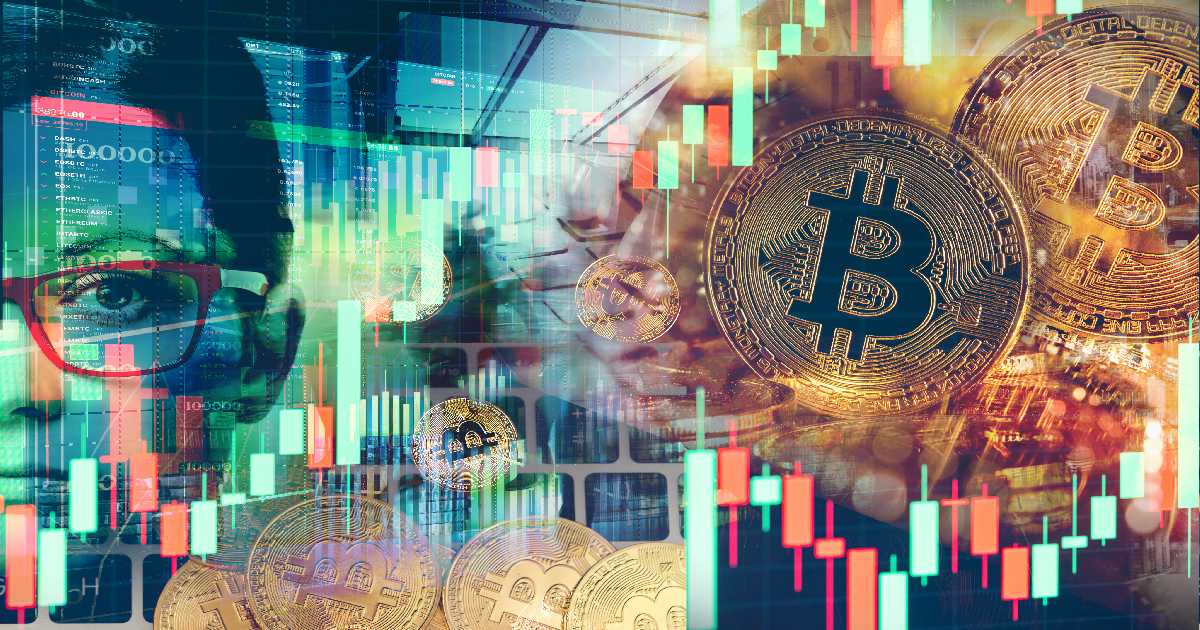 At the time of writing, Bitcoin price rose 0.06% to $19,076.23 while its lowest intraday trading price was $18,925.60 in the last 24 hours, according to data from CoinMarketcap.com. Meanwhile, the crypto market cap rose about 0.05% to $919.26 billion, and its trading volume was down by 11.45% to $48.6 billion.
Source: TradingView
On Wednesday, Bitcoin maintained the $19,000 level, where it has remained for about a month with certain momentary breaks. Generally, crypto prices remain depressed, with the flagship digital currency off its all-time high from nearly a year ago by more than 70%. If the crypto fails to hold at $19,000, market analysts have been looking for the currency to break lower – to retest its June lows of about $17,000 or find a new bottom, potentially as low as $10,000.
Richard Usher, head of OTC trading at the BCB Group, commented: "Crypto markets continue their slumber with little progress either way. Until broad risk bounces, this sector won't."
Yuya Hasegawa, crypto market analyst at Japanese crypto exchange Bitbank, also commented: "The price of bitcoin is maintaining the $19,000 level, but with the FOMC's minutes and CPI ahead this week, the market will likely refrain from taking risks, which in turn will likely put pressure on bitcoin."
On his YouTube content released recently, well-known Bitcoin bull Anthony Pompliano also commented about the price trend, saying multiple sources claim Wall Street investors and major financial institutions are planning to invest heavily in crypto. "Regardless of what happens to price in the short term, one thing is for certain. The big financial institutions, they're here. They're building teams internally, and they are going all-in on Bitcoin and crypto. That might not actually help the price in the short term. But that tells me over a long period of time, this industry is not going anywhere," Pompliano told his 436,000 Youtube subscribers.
Even after three recent big announcements (US Jobs Report, Federal Open Market Committee (FOMC) minutes and Consumer Price Index (CPI) report), BTC held its price steady, which is signalling that institutional acceptance of crypto continues to build despite the bear market.
Google tapped Coinbase's service for storing and trading cryptocurrencies, and BNY Mellon bank added cryptocurrencies to the various assets it holds as a custody manager. Last month, Franklin Templeton, Betterment, Société Générale, and other asset managers also plunged into the crypto space.
A year ago, big announcements like these could have moved the crypto market to higher levels, but now prices are largely macro-driven. The BTC price has been trading in the $18,500–$24,500 range for the last 120 days, and still, prices will likely be stuck at this level for some time. With its rate-hiking plan to tame inflation, the Federal Reserve pushed crypto prices to current lower levels – investors believe it is the institution to pull it back out.
Image source: Shutterstock
To Avoid a Global Recession the Fed Should Ease Interest Rate Hikes - UN Report
Read More