Can Ripple's XRP Price Surge to $1.00 With the Upcoming Spark Token Airdrop?
Since the huge increases it recorded last month, Ripple's XRP has pulled back slightly, currently regaining strength at the $0.60 level.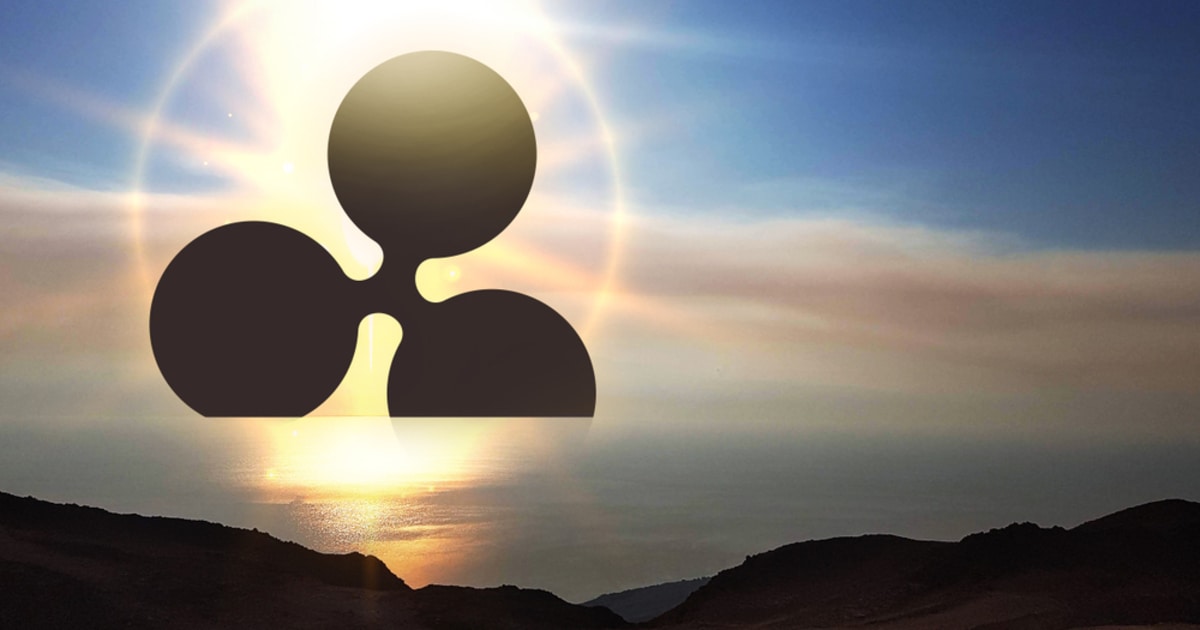 November was a huge month for Ripple, with its new projects and Bitcoin's ascending rally to break $19,000 fueling XRP's bullish momentum on the market. Along with Bitcoin (BTC)'s increases, altcoins have successfully rallied along, with Ethereum (ETH) and Ripple (XRP) making staggering one-year gains. ETH and XRP have respectively gained 304% and 186% over a period of 12 months, and market experts are now anticipating its surge to the next price level.
For XRP's price, what could be a game-changer and could fuel the next run would be the upcoming Spark token airdrop, which is to begin on December 12. The token airdrop, hosted by Flare Networks, a Ripple-funded smart contract blockchain, will benefit XRP holders. The latter will receive free Spark tokens on a 1:1 ratio with the amount of XRP they hold on participating coin exchanges and wallet storage.
Market experts have deduced that the token airdrop will trigger Ripple's next bull run. However, other factors need to be taken into consideration before the XRP token tops the $1.00 mark.
Ripple XRP shadows Bitcoin's movements
XRP's price movements mirror that of Bitcoin's closely. With BTC's bull run in mid-November which resulted in the mainstream digital asset plunging to lows of $16,000 after hitting $18,390.00 on CoinMarketCap, altcoins such as XRP token also recorded losses of their own.
When Bitcoin retraced to around $16,200 following its price spike, XRP followed with a correction of its own to the $0.45 zone, resulting in a flip of its support level.
Recently, BTC has regained its strength, trading above $19,200.00 at the time of writing. In tandem with its markup, Ethereum and Ripple have also reached higher. XRP has recovered from $0.45 and the $0.60 level seems to be a crucial psychological barrier.
According to market experts, Bitcoin needs to gain more stability and consolidate in order for the crypto market to do the same and uphold steady price movements. As long as Bitcoin stabilizes, altcoins may regain bullish momentum and sustain their price gains, as the cryptocurrency market has been heavily correlated lately. However, if Bitcoin plunges, this may lead to the downfall of XRP and other altcoins as well.
Per analysts, if Bitcoin were to undergo a huge price correction from its highs of over $19,200.00, this may lead to XRP's support and resistance levels being flipped once again. It may result in the altcoin trading around the $0.32 area, which was a resistance zone for Ripple for over a year.
Ripple needs to record higher lows
For XRP to break $1.00, its support level needs to be higher. In other words, the bridge currency needs to record "higher lows" to reach higher price levels. Before XRP's recent ascent that saw it gain significantly within a two-month period, the cryptocurrency was stuck in a bearish market for around two years.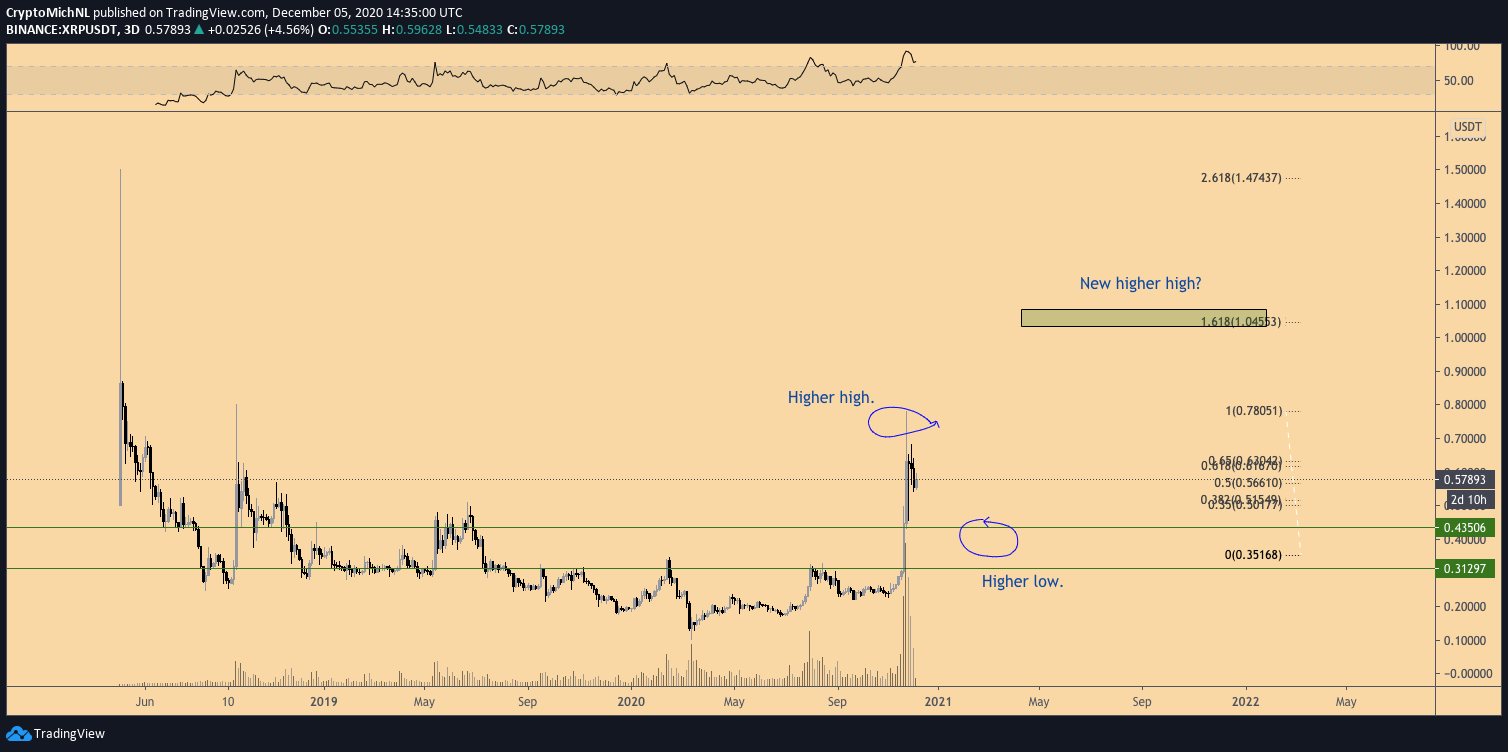 Source: TradingView
According to market experts, after a bullish run, the uptrend could be maintained if a higher support level is established. For Ripple's XRP, the two crucial areas of support to monitor would be the $0.32 and the near $0.45 area, according to TradingView experts. If $0.45 is flipped into a support level, this will be a higher low for XRP, which will result in an increase in price for the cryptocurrency.
Spark token airdrop may send XRP flying
Spark token's upcoming airdrop has undoubtedly influenced market sentiment towards Ripple's XRP in a positive way.
With its launch, this will likely trigger an upward price movement for XRP, but whether it will hit $1.00 remains in question. For the moment, the $0.60 level appears to be a psychological barrier for the altcoin and a mark that it keeps retesting.
Although only time will tell, what seems to be a sure bet is that Ripple's XRP will likely gain in the long run, especially if it follows Bitcoin's price movements so closely. This year has been significant for Ripple, as its native token has finally managed to break out of its slump and record significant gains that top even BTC's gains.
Currently, about 36 new XRP accounts have been created in anticipation of Spark token's upcoming snapshot. Additionally, the number of XRP holdings that have been locked in to claim free Spark tokens have been recorded to be around 17.5 billion.
Image source: Shutterstock
XRP Up 186% on One-Year Price Gain, What to Expect From Ripple and XRP in Two Years
Read More