Facebook's Libra Move to Apply for Swiss Regulator FINMA License: A Failed Permissionless Network?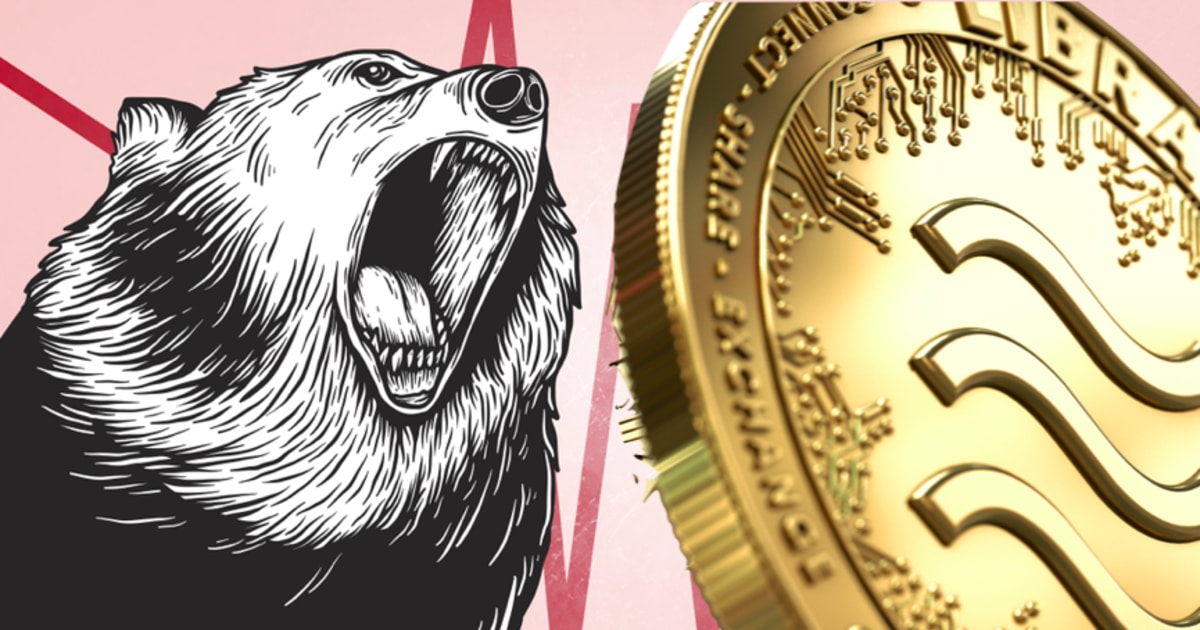 Libra is moving away from its original plan of permissionless digital currency, widely accessible for the public, due to ongoing unprecedented hardship. Libra will be moving towards a coin that would be subject to foreign exchange controls and regulations.
Facebook, the company behind Libra, announced the digital currency initiative in 2018, which took the world by storm with its controversial project. With the ICO bubble having expanded exponentially in 2017, the public started to become aware of cryptocurrencies. Digital currency and cryptocurrency were still seen in the light of being scandalous, illicit, and unfamiliar.
Taking public suspicion and scandal to the next level, Facebook had just endured a scandal in the 2016 US President Donald Trump's election campaign, as well as the Leave.EU Brexit campaign, which erupted in March 2018. The scandal left the question of the security of personal data in a vulnerable state as Facebook decided to take on a digital currency project.
Brittany Kaiser, the Cambridge Analytica scandal whistleblower, discussed in an interview at the World Economic Forum that blockchain technology could be an essential tool to address data protection issues. Kaiser is now serving as the co-founder of Own Your Data Foundation, a digital intelligence startup. In her interview, she said, "In my opinion, it's really blockchain tech and blockchain entrepreneurs that are going to solve a lot of problems of the data protection crisis."
Pointless permissionless protocol
David Marcus, the Co-creator of Calibra, the digital wallet designed for Libra, has updated the new whitepaper for the Libra project, which indicated several significant changes. The project is now moving towards providing individual stablecoins for major fiat currencies, including USD, EUR, GBP, and Libra Coin. Previously, the Libra stablecoin aimed to be backed by a basket of global currencies, which also included the Singapore Dollar, and Japanese Yen.
After surviving months of intense backlash by global regulators, the project had been called to a halt, according to Marcus. The Libra Network will no longer be permissionless and will be adding comprehensive anti-money laundering and combatting the financing of terrorism protocols, to be able to enforce sanctions over coins in the network and to be able to handle requests from law enforcement.
Dealing with the regulators
Libra has applied for a payment system license from the Swiss Financial Markets Supervisory Authority (FINMA), to be able to allow the Libra payments system to be used publicly. One of the major updates of the Libra whitepaper is that it explicitly mentions the limits of what users are able to do on the network, including balance and transaction limits, and the network would only be accessible to regulated crypto firms in the beginning.
Expectations shattered
Libra is making a move towards making existing currencies easier to use, in a peer-to-peer fashion observed in many cryptocurrencies, and internationally. While many policymakers have tried to put a halt to the project, Libra's cover letter read, "While our vision has always been for the Libra network to complement fiat currencies, not compete with them, a key concern that was shared was the potential for the multi-currency Libra Coin (LBR) to interfere with money sovereignty and monetary policy if the network reaches significant scale and a large volume of domestic payments are made in LBR. We are therefore augmenting the Libra network by including single-currency stablecoins in addition to LBR."
Marcus also explicitly mentioned in his tweets, that instead of creating a global, digital currency payment network, the focus has shifted to act as a wallet for stablecoins. Although Libra hopes to work with as many central banks as possible, for jurisdictions whose currency has not been added to Libra's stablecoin backing will be unable to use it.
Read More