Former SEC Official Reveals why He Thinks Ripple Has a Good Chance of Winning SEC Lawsuit over XRP
Joseph Hall, a partner and lawyer at Davis Polk law firm, thinks that Ripple has a good chance of winning the legal case the Securities and Exchange Commission (SEC) has built against XRP cryptocurrency.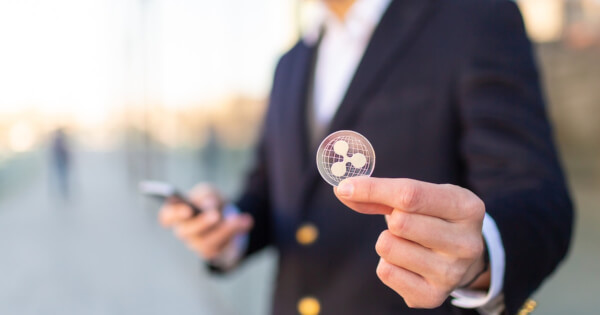 The SEC lawsuit against Ripple Labs for the sale of XRP as unregistered securities has been a huge topic of conversation in the crypto industry. Many people familiar with the talks have speculated on the potential outcome, but whatever it may be, it will inevitably have a huge influence on the sector.
Hall, who previously served as a senior policy official at the SEC, may have a better knowledge of how things operate at the Securities and Exchange Commission as a former employee. He disclosed in an interview with "Thinking Crypto" recently that the SEC's lawsuit against XRP comes as a surprise even to him. Hall said that a judge reviewing the case may likely conclude that XRP sold by Ripple had not posed any "imminent investor harm," like the SEC is implying.
Hall added:
"The judge might say, 'If XRP was a problem, you've known about XRP since 2012. Why now? What is going on here?' I think we start out with the XRP case with a factual posture that may not be the best for the SEC. So I think that there's a good chance – I can't give you a percentage on that – I think there's a good chance that the SEC loses this one."
The David Polk partner disclosed that if the SEC lost the case, it will diminish the authority the agency has over the crypto industry in the future. This may not be a great thing, as many in the crypto sector have already voiced their disapproval of how cryptocurrencies are regulated in the United States. Many have criticized the SEC for not establishing a clearer regulatory framework for cryptocurrencies.
Hall indicated that federal securities laws put in place by the SEC were designed to protect investors and act in their best interest. However, with the innovation in the crypto industry and its dynamic nature, regulating digital assets with current policies may prove to be a hefty task. Hall said:
"I think there are some interests that the US federal securities laws are designed to protect that would make sense here. You just have to be very thoughtful about what kinds of requirements you put on this industry."
Previously, Hall had published an article indicating that the Ripple case highlighted the need for SEC clarity on cryptocurrencies. He had suggested that there may have been a disagreement on commissioners' part on whether to serve Ripple with a lawsuit over XRP, as the suit was served just as former chairman of the SEC, Jay Clayton, was exiting the agency.
Image source: Shutterstock
US Congress Reveals most Countries Fail to Tax Staked Crypto, Will This be Resolved as Ethereum Launches Staking?
Read More