How to Build Sustainable Mobility With Blockchain?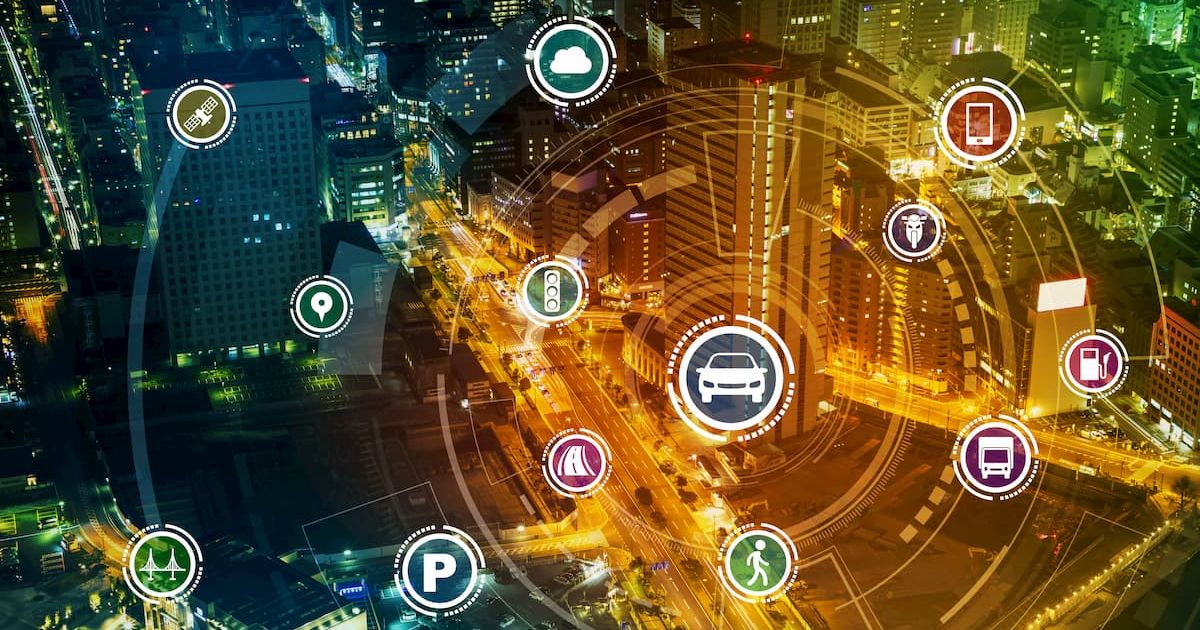 Pursuit for improvement drives innovations in any sector, including transportation. The quest for efficient and fast traveled to the invention of trains and other mass transit services in the 19th century. The 20th century saw an urge for convenient travel among people, with the vehicle of their choice. This resulted in the proliferation of private-owned cars. Now, after 1.4 billion registered cars, 1200 million metric tons of carbon emissions per year, and countless hours spent in the traffic per day, people are in pursuit of more than efficient and convenient means to commute. They are looking for a pragmatic, sustainable, and green transport.
People prefer to spend fewer hours commuting behind the wheels. More people today are opting for trains, trams, buses, ride-share, and bike-rentals than they were a decade back. These alternatives collate efficiency with sustainability. Yet, people find them inconvenient, and they refrain from ditching their private vehicles. Lack of first and last-mile connectivity fragmented intermodal transportation options, and clutter of apps to avail mobility services are hindering their mass adoption. The result – more traffic, more congestion, more pollution – thus obliterating the benefits.
The need of the hour is to empower people with seamless and green transport. They prefer to schedule a ride – renting a bike to the subway, followed by booking a train ticket, and finally hailing a ride-share to reach the destination – hassle-free with a single app running on their phones. Commuters wish to breeze through these disparate modes – a single QR code or an OTP to unlock the bike, open the train door and enable the ride-share. Commuters also like to set up their payment options once and settle the trip fares automatically across multiple transit modes. Mobility as a Service or MaaS aims to build a sustainable ecosystem that provides this very convenience.
One mobility operator can take the helm. They can build a platform serving the mobility options of different service providers. But, such a centralized platform will not interest other service providers due to its insular and proprietary nature. An open and distributed interoperable system, on the other hand, is more beneficial. Open systems drive fair competition and governance. A distributed ecosystem brings in the expertise of an eclectic mix of people, companies, and technologies.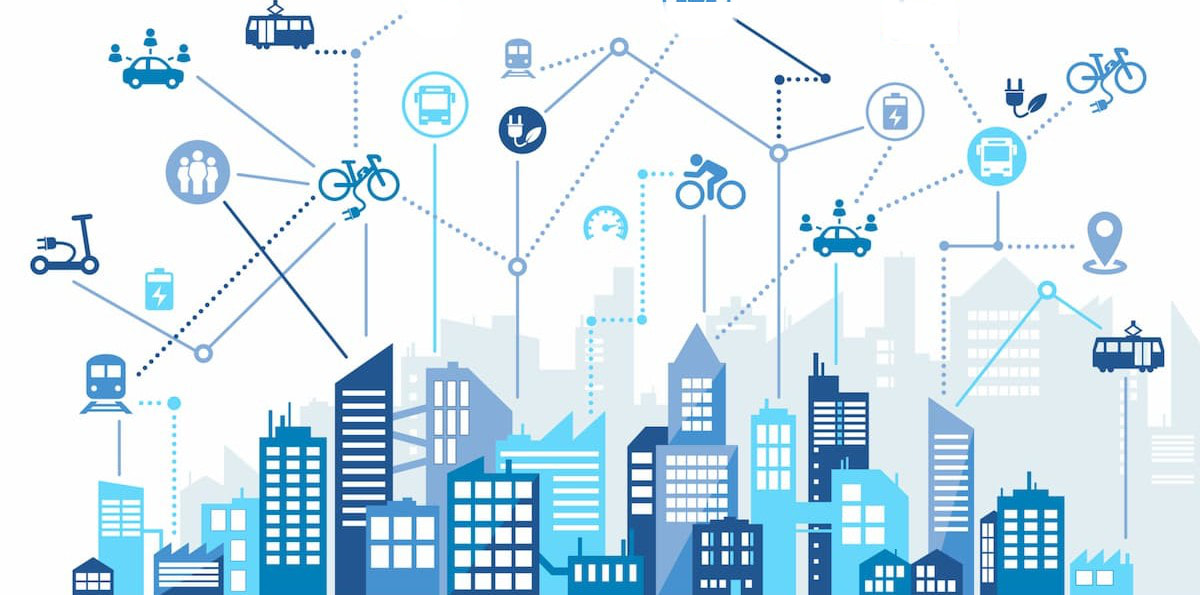 Technologies such as IoT, Machine Learning, and Blockchain will enable the MaaS industry to develop a viable and sustainable mobility ecosystem of the future. IoT helps to capture massive amounts of data from sensors within and outside vehicles. Blockchain will provide a resilient, reliable, verifiable, and transparent data storage and access. Machine learning will enable better decision making with meaningful insights into this data. But, it is not possible to build this gigantic distributed ecosystem in a monolithic fashion. It needs to be built as fragments and tested as independent applications. On maturity, merge these separate units into the bigger ecosystem. This post explores these individual parts of the bigger mobility ecosystem.
Identity Proofs
Everyone on the shared network – vehicles and their parts, vehicle manufacturers, public transit systems, ride-share services, bike rentals, businesses promoting their wares, and commuters – needs to be uniquely identified. Inadequate identity information collected in siloed fashion will result in misuse and theft. NHTSA reckons that more than 450,000 vehicles are sold every year with faulty odometer readings and costs American car buyers more than a billion dollars. Blockchain serves a tamper-resistant proof of vehicle identity that will reduce the fraud and auditing costs. The Mobility Open Blockchain Initiative or MOBI, a member-led consortium, is exploring ways to standardize these vehicle identities. Similarly, the service providers and businesses will create their verifiable identity on Blockchain.
With Blockchain, commuters will be able to control the information about them they prefer to share and with whom. They will be able to create their profile once with their chosen ride service and share it securely across many. Their profile will serve as digital passports to seamlessly authenticate the commuters across multiple modes of transit. Ethical sharing of sensitive identity data and adhering the data privacy regulations are vital.
Auto Financing
Auto loans enable people to buy cars. Gathering reliable information, especially when the vehicles have changed hands, is cumbersome. How can Blockchain innovate this sector? Verifiable vehicle identity and related information available on Blockchain establishes an authentic chain of custody and provenance. This provides accurate real-time fleet value. DLT based vehicle birth certificates overlaid with telematics and maintenance data from IoT devices will create a live snapshot of its condition.
Mobility Micropayments
Digital currencies, like their fiat equivalents, are available in small denominations. This, coupled with peer to peer payment mechanisms facilitates micropayments. People can now rent even their seat or trunk space. Civic authorities can carry out pay-as-you-go congestion or pollution pricing. To manage congestion, they can promote using certain roads during peak hours, while avoiding some. Micropayments form a solution for incentive and penalty payments. Buying and selling cars can now be automated using smart contracts.
Seamless transit means various services – bikes, trains, cabs – have to work in tandem with practically no wait time between hops. A commuter can book a trip encompassing many of these transit modes with any service provider apps. Such an intermodal trip will leverage vehicles from other mobility operators. Those operators expect a fair share of the trip revenue. Smart Contracts can be harnessed here to automatically calculate revenue shares per party based on previously agreed-upon terms. Escrow accounts can also be set up on Blockchain to serve as a trusted third party for ownership transfers and payments.
Usage-based Insurance
Connected vehicles form an essential component of sustainable mobility. These vehicles provide enough data for comprehensive vehicle monitoring. The data from vehicle sensors, cameras around the city, smart streetlights, etc., can shed light upon the driver behavior and vehicle upkeep. Are the vehicles maintained well? How is the driver's driving? Are they driving rash? Did they apply a hard brake? Are they over-speeding? This exhaustive data, if available on the blockchain, serve as reliable information for the insurers. They can design the insurance policies tailored to the specific vehicle and its owners.
Mobility credits
Rewards motivate people to do better. A few mileage points, some tax exemptions, and the promise of a fast-track commute will go a long way in encouraging people to give up their gas-guzzling cars and switch to green transport. EV owner's wallet collects these tokenized rewards. The EV owner will be able to redeem these credits at their choice retailers or for refueling at a discount. Blockchain, underpinning this interconnected system, provides much-needed transparency and accountability.
Delivery tracking
Of late, many ride-share providers including Uber and Lyft are engaging their drivers for grocery deliveries. Today, last-mile delivery for people who are unable to move around is vital. Drivers, who are finding it difficult to earn a living these days are compensated as well. This will generate a new revenue stream for mobility operators. Tracking deliveries with Blockchain will turn out beneficial in the long run.
Seamless charging
Some analyses estimate that there would be 125 million electric vehicles on the road by 2030. Move to electric vehicles is conducive for a greener, sustainable future. Yet, the charging stations are not as ubiquitous as gas stations. Hence people do not find switching to electric vehicles attractive. What can energy companies and even individuals do to drive adoption? Today, people are generating electricity in their own homes. They either self-power their homes or feed the electricity back to the grid. These people along with the energy companies can set up charging stations at strategic locations. This adds a new revenue stream to both individuals and companies. Now, how can Blockchain help? Individuals and companies register their charging stations on Blockchain. A unique identity created for each charging station will be used to track the revenue. EV owners drive to their nearest charging station, and use their mobility wallets for hassle-free charging of their vehicle. Payments are seamless with digital cash. Money gets deducted from the EV owner's wallet, and in real-time credited into the charging station's wallet.
Automated Payments
If Elon Musk has his way, robotaxis will hit the streets by the end of this year. Very soon, there will be cars with no drivers idling at the charging stations. These cars will produce valid proof and pay from their wallet. Seamless automation with back and forth transactions between inanimate objects – cars and charging stations – will be vital. Smart contracts and digital money will bolster this automation.
Tracking Carbon emissions
According to the UN, there is an urgent need to reduce carbon emission by at least 7% every year for a habitable future. Vehicles contribute a vast percentage of these emissions. To curb these emissions effectively, it is necessary to first track them efficiently. Blockchain, in this case, will provide higher transparency and control over the emission data. The carbon emissions and credits will be transparently measured, tracked, and traded across the entire value chain.
These fragmented use cases, when corralled together, will usher a novel, green, and sustainable mobility ecosystem. Seamless travel – hopping-on and hopping-off vehicles at ease and automatic payments – will become a reality. Blockchain will be one of the promising technologies driving the future of sustainable mobility.
Image Via Shutterstock
Read More