Insurance Firms in China and Hong Kong Count on Blockchain to Fast Track Coronavirus Claims Amid Outbreak
With 27 mainland Chinese cities on lockdown, insurance providers have been relying on blockchain technology to fast track claims payouts during the coronavirus outbreak,which has taken over 800 lives, surpassing the death toll of the severe acute respiratory syndrome (SARS) in 2003.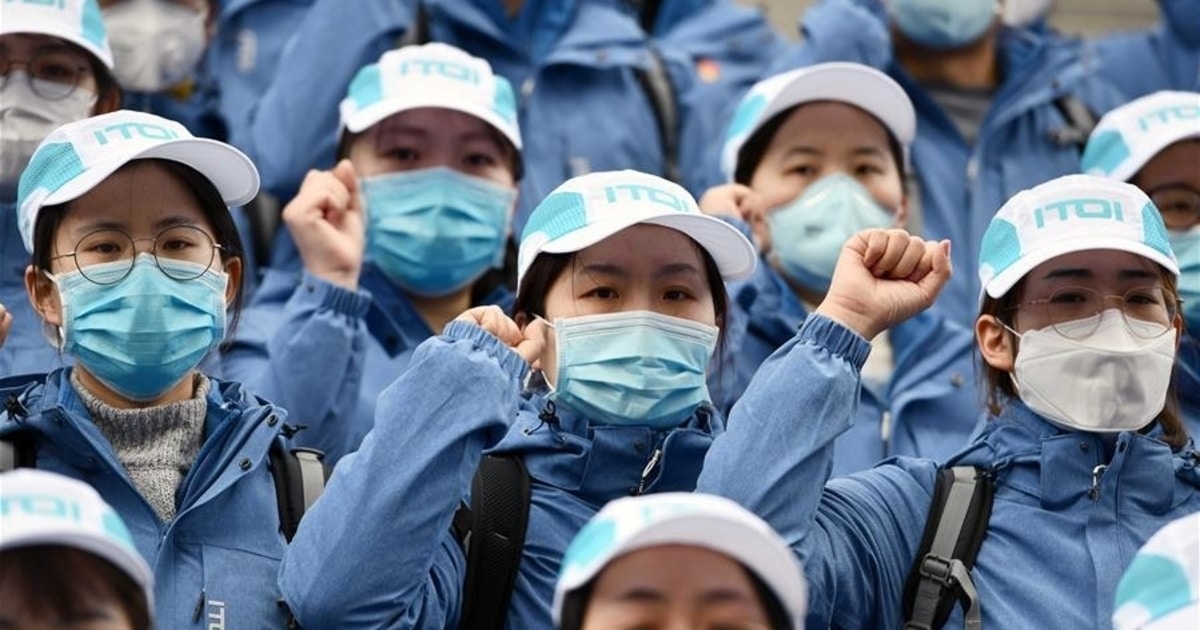 Xiang Hu Bao, an online mutual aid platform, a subsidiary of Ant Financial, is a "collective claims-sharing mechanism built on blockchain that offers basic health plans to its 104 million participants." Most of its users are Chinese citizens from lower-tier cities, and in rural areas. By utilizing blockchain technology, settlements have been made more efficient, and fraudulent claims have been reduced.
The platform is also available on Alipay, another product owned by Ant Financial. The payout for coronavirus claims will be funded with Ant Finacial's capital, apart from the other 100 critical illnesses that the users of the Xiang Hu Bao are eligible for.
According to the South China Morning Post, an Ant Financial representative from Beijing said,"Xiang Hu Bao has been able to process claims and make payouts to participants quicker, due to the decentralized, trust-free nature of blockchain technology. Claim applicants can submit their supporting documents as evidence while investigation firms can get immediate access to them on the blockchain. All parties involved can see the entire process."
Blue Cross: Helping to ease pressure on healthcare services in Hong Kong
With over 30 confirmed cases in Hong Kong and one death, Blue Cross Asia Pacific Insurance, a subsidiary of the Bank of East Asia has been shortening the time spent on data verification. Its blockchain-based platform, which is able to handle more than 1,000 concurrent transactions in one second without human interaction has been helping to ease pressure on healthcare services in Hong Kong.
The platform has been launched since April 2019, there has been a record of double-digit growth of the number of policyholders using the app. By helping medical service providers to reduce the time spent on administrative duties, blockchain has been proven to be essential during the Wuhan coronavirus outbreak.
"Our blockchain-backed claims service has played a key role during the outbreak of the coronavirus by totally eliminating the paper process and the need for back-and-forth documents delivering to clinics. This really helps to mitigate the risk of infection from face-to-face contact," said Patrick Wan, Managing Director of Blue Cross.
Insurance and blockchain go hand in hand
CB Insights Research indicated that although it is too early to tell whether blockchain technology can overcome the "legal and regulatory hurdles" to be adopted in the insurance industry, the "possibilities are endless, and insurance companies and startups alike are exploring insurance applications for the technology at full throttle."
Insurance fraud has been costing the industry $40 billion a year, leading to higher premiums and worse coverage for consumers. By moving insurance claims from paper contracts onto a distributed and immutable ledger, blockchain can enable the elimination of fraud in the industry, which has been costing $40 billion a year.
Etherisc is a blockchain-based insurance product, powered by smart contracts, which was launched in October 2017, allowing passengers to purchase travel insurance using cryptocurrency or fiat (USD and Euros). Payouts were automatically transferred to the participants after a qualifying incident.
Blockchain used for coronavirus donations
Chinese conglomerate Alibaba starteda $144 million fund to purchase medical supplies for Wuhan, the city of the epicenter of the outbreak while offering AI computing power to research organizations for creating vaccines and treatments. Tencent also created a $42.7 million fund for medical supplies to be used in Wuhan.
However, there has been concern that the millions of dollars being donated for the public, as well as the protective equipment, are not being put to use where needed, and it has been reportedthat the equipment has been misdirected.
According to Syren Johnstone, an academic at the University of Hong Kong, a private blockchain network would "enable the recording and tracking of anything that is donated, from donation dollars to N95 masks." By holding the person or organization accountable, donations for delivery could be tracked from the donor all the way to its final-use. Blockchain would also enable transparency for the general public to understand how their donations have been used and its progress. While a private blockchain is strictly controlled, it can also allow for public transparency for donors and donees, as well as authorities.
Image source: Shutterstock
Read More