Is Ripple's Blockchain-Powered XRP Ledger Superior to SWIFT for Cross-Border Payments?
Ripple, compared to the SWIFT financial network adopted by banks worldwide, may be a cheaper, more transparent, and more secure alternative for the future of cross-border payments and online banking.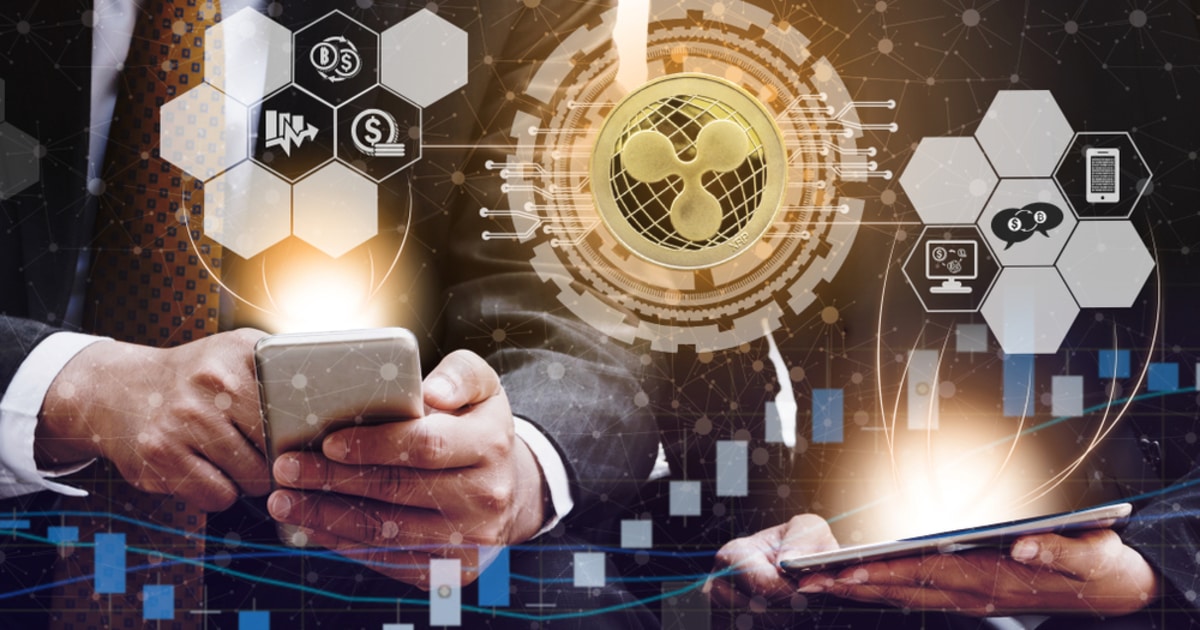 A report released by the Official Monetary and Financial Institutions Forum (OMFIF) addressed how different types of blockchain technology could benefit central banks worldwide. Naming private, public, and consortium blockchains, the OMFIF explained how these different types of technologies could improve the efficiency of payments systems used by banks today, namely SWIFT.
In the report, Ripple technology was highlighted for its open-source distributed XRP ledger that enabled currencies to be transacted at low costs. OMFIF explained:
"Instead of converting dollars into other currencies, which entails exchange rate costs, processing fees, and slow transaction times, one bank can transfer, for example, $5m worth of XRP to another bank's Ripple portfolio, which can then be converted into local currency."
Ripple has been incredibly touted as an open-source technology and for On-Demand Liquidity (ODL) financial services, which leverages their XRP token as a bridge currency between fiats, other digital currencies, and CBDCS.
Why SWIFT is losing ground to Ripple's XRP
Ripple's technology enables transactions to be conducted at low costs and there is efficiency across the network. The XRP Ledger, which hosts XRP tokens and transactions, has been incredibly touted as a better solution than SWIFT, which is used by banks worldwide as a global inter-bank messaging and financial telecommunications network.
In the report, SWIFT was criticized for its high cost and inefficiency as compared to XRP, which offers a seamless transacting experience. It pinpointed that SWIFT's cross-border payments may disadvantage smaller financial institutions, which "have not yet established correspondent relationships with foreign counterparts." The report read:
"Swift's network allows participants to exchange electronic transaction messages detailing instructions for cross-border payments. However, it provides neither clearing nor settlement […] Consequently, cross-border payments are generally more cumbersome and expensive than domestic payments due to the number of financial intermediaries involved in the process."
One banking institution respondent that figured among the survey went as far as to criticize SWIFT payments network for not being corporate-friendly. He said:
"Swift is the only workable example of third parties hosting a network that anyone can join, but it is not a platform that extends to corporates. It's really just bank-to-bank messaging, so again it falls short."
The report concluded that with the number of correspondent banking channels being reduced, this has "reinforced higher costs associated with cross-border payments as institutions seek to reduce their risk exposures."
The advantages of leveraging distributed ledger technology, such as Ripple, for cross-border payment efficiency was therefore highlighted. Ripple has managed to circumvent inefficiencies and high transaction costs that are often associated with cross-border payments. Per the analysis:
"Circumventing this costly system is widely regarded as the main motivation for applying DLT to cross-border payments, as there are real efficiency gains to be achieved."
Ripple is compliant with ISO 20022
Ripple has incredibly been making headway as a payments system, as it is also compliant with ISO 20022, the revolutionary electronic payment communication standard that is set to be adopted and implemented by banks globally by 2030.

In many instances, Ripple has been seen as having the upper hand as a payments network since it has readily adopted ISO 20022 standards, in comparison to SWIFT. The latter has yet to adopt the ISO 20022 standard, and has been criticized for that.
DLT and blockchain technology for the future of banking
The report also highlights the advantages of using blockchain in banking services. It details that there are key advantages to blockchain-based cross border payments. It reduces the number of intermediaries needed between correspondent and central banks, thereby also reducing the need for interpersonal trust. This may also reduce the risk of human error in transactions.
Payment charges will also be reduced with blockchain and distributed ledger technology (DLT). With the lack of centralization that is often associated with these innovative technologies, efficiency, transparency, security, and cost will be assured by parties monitoring and engaging on the platform. The power will therefore be removed from third-party intermediaries. The report states:
"Enabling direct transmission of information and assets between parties could optimize the operational costs of cross-border payments."
With blockchain technology, investment banks could benefit from a reduced margin of error and costs that extend to more than cross-border payments. Per an Accenture study highlighted in the report:
"Full-scale blockchain adoption among global investment banks could reduce reconciliation and other infrastructure costs by 30% on average, an amount ranging from $8bn-$12bn."
SWIFT head executive: SWIFT reacts to Ripple and Visa
Recently, the head executive of SWIFT's Germany headquarters, Jurgen Marstatt, admitted that Ripple and other fintech firms' success in delivering cross-border payment solutions have not gone unnoticed.
In response, SWIFT has been working on establishing a new platform. The strategy is a "reaction to new offers from Visa and Ripple and is 'closely interwoven' with ISO 20022 migration."
Image source: Shutterstock
Read More