Journey to New Highs: Why XRP, LTC, and BCH Are Still Left Behind
The ongoing bull run which seems to have been spurred since the end of 2020 has benefitted hundreds of cryptocurrencies.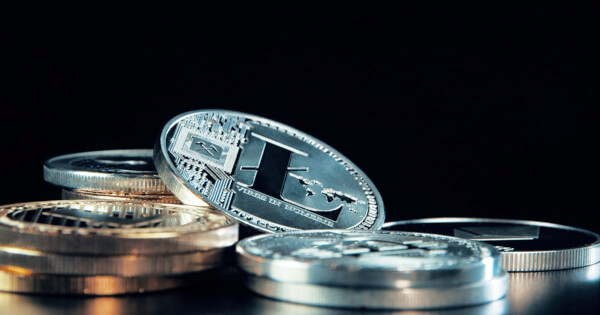 A bull run is a period of time when the price of a particular cryptocurrency increases, owing to a massive buy-up or other factors.
Bitcoin (BTC), Ethereum (ETH) are among the flagship beneficiaries of the current bull run of the global cryptocurrency market, with numerous altcoins surging higher thanks to their momentum. From a low of about $5,000 following the global market crash back in March 2020, Bitcoin has risen more than ten-fold to a recent all-time high (ATH) above $52,000.
Despite the ongoing price rallies, however, XRP, Litecoin (LTC), and Bitcoin Cash (BCH) are clearly not riding the tides as they should. Each of these altcoins recorded its all-time high in price more than 3 years ago, and current price movements do not suggest the possibility of retesting this milestone anytime soon.
The underperformance of these coins has led to other relatively new coins outranking them, with Binance Coin (BNB), Polkadot (DOT), and Chainlink (LINK) outperforming them. A little analysis below shows the events around XRP, LTC, and BCH that have kept them below their highly coveted all-time highs.
XRP
XRP was once a well-celebrated cryptocurrency, renowned as the third-largest cryptocurrency by market capitalization. It has long been unseated by the stablecoin Tether (USDT), and much recently, by Binance Coin (BNB), who took USDT's spot.
XRP cryptocurrency was unable to take advantage of this bull cycle owing to a lawsuit filed by the US Securities and Exchange Commission (SEC) against Ripple and its executives. Through the lawsuit, some exchanges including Coinbase have halted the trade of the cryptocurrency, further straining XRP's ambitions to soar to new price levels.
XRP is 86% below its all-time high price of $3.84 set three years ago on January 4, 2018. Many long-term HODLers are hoping for a favourable court hearing for Ripple as lawyers believe the SEC argument against Ripple for XRP is flawed.
Litecoin (LTC)
Litecoin's ambition to retest its all-time high (ATH) price of $375.29 set back in December 2017, has been dragged down by stiff competition in the advent of alternative cryptocurrency options. Litecoin's appeal was once higher, as its market capitalization increased to displace XRP as the fourth-largest cryptocurrency at the beginning of the year. This push was however short-lived.
The cryptocurrency is now comfortably sitting in the 8th position and is a little over 38% from beating its all-time price record. When might this happen?
Bitcoin Cash (BCH)
Bitcoin Cash was created as a hard-fork of Bitcoin, making an entry into the crypto space as a faster and more scalable cryptocurrency network. Despite the attempts to shill the coin by Roger Ver and other promoters on Twitter, BCH is still undervalued, at least compared to its past price records.
Having traded at an ATH of $4,355.62 back in December 2017, the cryptocurrency is clearly not taking the right advantage of this ongoing bull run. Nonetheless, the coin has surged over 35% in the past week to trade at $721 at the time of writing according to CoinMarketCap.
Image source: Shutterstock
Cardano(ADA) Price Analysis – Feb 19,2021
Read More