Ripple Continues to Push for CBDC Development, but Will Banks Favor Stellar Lumens' Technology Instead?
Although XRP has been defamed by the SEC lawsuit alleging it is a security, Ripple's wish to develop central bank digital currencies (CBDC) in partnership with banking institutions remains a steady aspiration. Will this still be a possibility, with the Securities and Exchange Commission's lawsuit currently hanging over its head?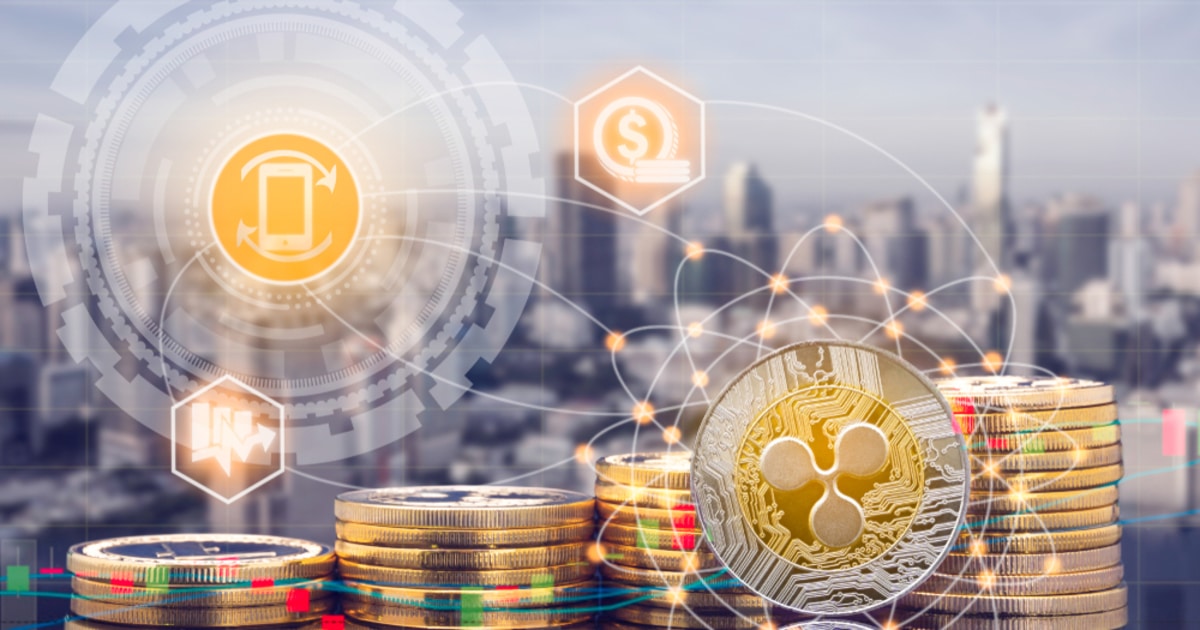 Over the years, Ripple has grown to become one of the biggest fintech firms in the United States. Numerous partnerships with banks have been made, as RippleNet and the firm's On-Demand Liquidity services has continuously being used by financial corporate giants to deliver cross-border payments seamlessly.
Among Ripple's partners figure leading financial institutions such as the Bank of America, Standard Chartered, Santander, SBC and Nium. Numerous banks have leveraged Ripple's technology to enhance their services.
Last year, Ripple also revealed that it was looking to partner up with banks to explore and develop central bank digital currencies (CBDC). The fintech firm remains a firm advocate for the cause, as it predicts that this year will see a "continued acceleration in crypto innovation." It said that the move to explore CBDCs is a pressing matter now more than ever. Ripple stated:
"Existing conversations about CBDCs have taken on even greater urgency this past year for a number of reasons, including pandemic-related declines in cash usage, the need for more effective ways to distribute government aid to unbanked citizens, and the impending launch of China's digital yuen."
The fintech firm further revealed that at the moment, around 80% of Central Banks worldwide were working on deploying their own digitized currency.
Ripple's ODL financial product has been used in various instances by banking institutions to perform real-time transactions globally, and its associated digital asset XRP has also been leveraged as a bridge currency for fiat conversions to be done quickly, with low transaction fees.
XRP fades away, while XLM rises in popularity
However, with the defamation of XRP and its future as a digital currency remaining uncertain due to the SEC's lawsuit alleging it is a security, XRP's reputation has been tarnished. Many cryptocurrency exchanges have backed out of it, in fear of regulatory complications triggered by the lawsuit.
While XRP has lost more than half of its value on the crypto market following SEC's complaint against Ripple, its counter rival XLM has surged ahead. XLM is the native cryptocurrency of Stellar payments network, which was created by the co-founder of Ripple, Jed McCaleb.
Currently, Stellar's XLM, the ninth-largest cryptocurrency by market cap, has been up 70% in the last 24 hours, according to CoinMarketCap. Much like Ripple, Stellar's blockchain payment network has been used by banking institutions to enhance the interoperability of transactions.
Recently, it gained a high-profile partnership with Ukraine's government to develop a digitized version of the country's national currency, the hryvnia. On the announcement of the partnership, XLM surged ahead.
More than 90% of Ripple operations are outside the US
SEC's lawsuit against Ripple is currently pending, and with the uncertainty revolving around XRP, many institutions supporting the token have liquidated their XRP holdings. Despite the rough patch it is currently going through, not all of Ripple's supporters have backed out of it. One of Ripple's leading supporters, SBI Holdings, has publicly voiced its support, and that it was sure that the blockchain firm will be able to fight the lawsuit.
Additionally, Ripple has hinted that its future as a fintech company will not be obliterated by the lawsuit, as approximately 90% of its operations and its clients are situated outside the United States. CEO of Ripple Brad Garlinghouse has also affirmed that he was confident he could fight the lawsuit and come out on top. Previously, he hinted that an offer to settle separately was given to both Ripple's CEO and himself, but that they have opted to fight the lawsuit, as they were confident they were right.
Garlinghouse said:
"We are not only on the right side of the law, but we will be on the right side of history."
Image source: Shutterstock
Ripple Addresses "Unproven Allegations" from SEC Lawsuit as Crypto.com Shuns XRP
Read More