Ripple Fires Back at SEC over Its Legal Complaint of XRP as Pretrial Looms
Ripple has fought back against the Securities and Exchange Commission (SEC)'s legal complaint against XRP, hinting that the agency was overreaching as XRP was a virtual currency and therefore not within the agency's jurisdiction.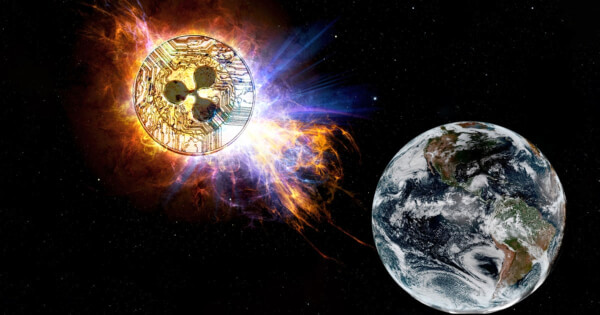 In a released report, Stuart Alderoty, Ripple's head legal counsel, brought up several factors addressing the complaint the SEC filed in December alleging that XRP was sold as unregistered securities by Ripple. Alderoty said that the public only knew the SEC's side of the story for now, but that Ripple has officially addressed the complaint in a legal document dubbed "The Answer," which is similar to their Wells submission.
Ripple addresses SEC Complaint
Ripple answered each of the SEC's allegations through a 93-page filing, stating that XRP was neither a security nor an investment contract as the Commission had painted it to be. Ripple's legal team pushed back against the SEC's accusation, stating that the firm has never entered a contract with any XRP holders or hosted an initial coin offering (ICO) for XRP.
Rather, XRP operations mainly depended on a decentralized network to function, providing utility as a medium of exchange in international and domestic transactions. In its rebuttal, Ripple argued:
"The functionality and liquidity of XRP are wholly incompatible with securities regulation. To require XRP's registration as a security is to impair its main utility."
XRP sales directly from Ripple
Ripple attorneys also alluded to the fact that the fintech firm's monthly release of XRP from an escrow account constituted a minute part of the XRP market, contrary to what the SEC complaint "misleadingly suggested." The Commission had previously hinted that XRP sales from Ripple's chief executives as well as the monthly release of XRP tokens from escrow may have contributed to market manipulation and negated the concept of decentralization. Now, Ripple's statement argued that this was false.
The response said:
"The Complaint misleadingly suggested that Ripple's sales of XRP constituted a significant part of the XRP market, but leaves out that in nearly all periods, such sales constituted less than 0.4% of total XRP transaction volume."
Finally, Ripple indicated that the SEC did not provide a fair notice beforehand to indicate that XRP sales were in violation of securities laws. It said that in May 2015, the US Department of Justice and the Financial Crimes Enforcement Network (FinCEN) had already agreed on XRP's definition, classifying the token as a convertible virtual currency that was cleared for sales and secondary market transactions.
Ripple's response read:
"Plaintiff (the SEC) knew of that 2015 settlement and yet, for years after, Plaintiff provided Defendants (Ripple Labs) with no clear notice that, in Plaintiff's view, Defendants' prospective XRP sales as permitted by the agreement would nevertheless constitute a violation of another federal law."
Ripple demands to know why XRP not treated like BTC and ETH
On top of its response, Ripple submitted a Freedom of Information Act request with the SEC recently, demanding documents from the agency that explain how Bitcoin and Ethereum, the leading cryptocurrencies, were not classified as securities. Ripple is likely to focus on why Ethereum was not deemed a security by the SEC in 2018, despite the fact that Ether (ETH) launched through an initial coin offering (ICO) that gave investors an opportunity to purchase the coin earlier than its official release date.
The first part of the trial opposing the SEC and Ripple will be held on February 22. The fate of XRP largely depends on the outcome of the lawsuit, as many cryptocurrency exchanges have moved to delist the token in fear of potential sanctions.
Image source: Shutterstock
XRP Treated Differently Than Bitcoin and Ethereum in the US and Why It Matters, According to Ripple CEO
Read More