Solana Elbows Tether to 4th Position amid NFT Secondary Sales Clocking $500M
Days after flipping Cardano (ADA) to become the fifth top cryptocurrency, Solana (SOL) is not relenting in its quest to scale the heights because it has dethroned Tether (USDT) at the fourth position.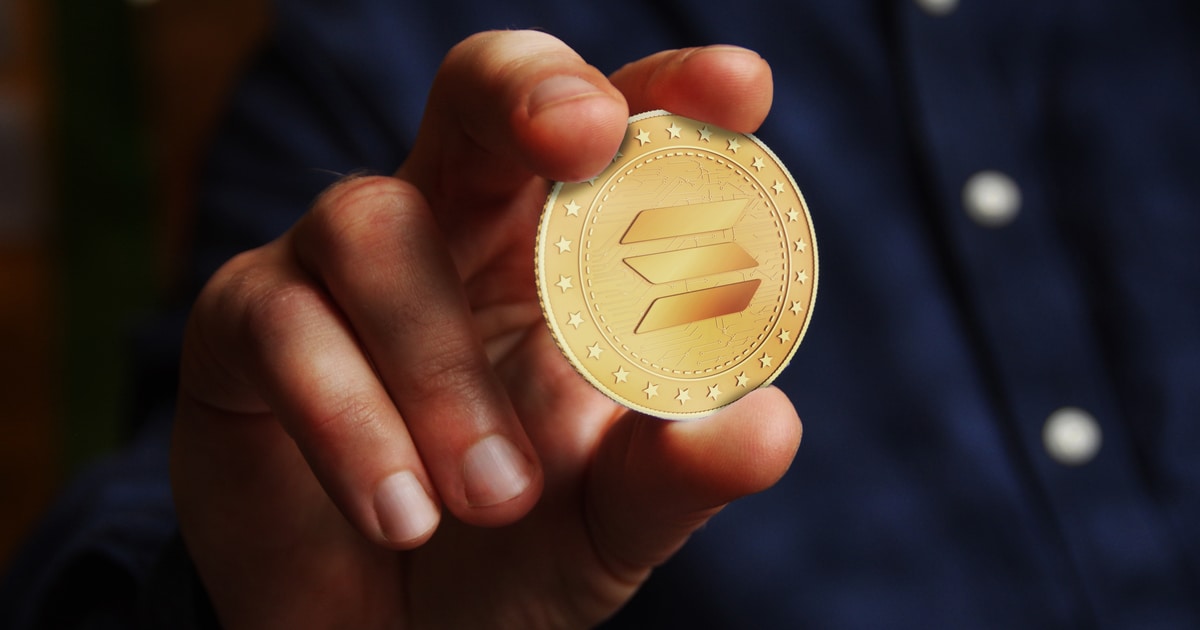 Despite Solana being founded in 2017, it has made significant strides this quarter because it recently hit an all-time high (ATH) price of $249. The fourth cryptocurrency was up by 1.57% in the last 24 hours to reach $242 with a market capitalization of $73.02 billion.
What is making the "Ethereum killer" tick?
Just like Cardano and Polkadot, Solana is considered an "Ethereum killer" because of its increased popularity based on high speeds, low fees, and minimal congestion.
These networks are decentralized and can interact with smart contracts, used in the booming non-fungible token (NFT) and decentralized finance (DeFi) markets.
Solana is able to attain high transaction speeds because it merges the proof of stake (POS) consensus mechanism with the proof of history, which enables computers to keep time on a decentralized network without all of them communicating about it.
Therefore, Solana is a completely open-source public blockchain designed to offer DeFi and NFT solutions in a scalable manner.
Solana's NFT secondary sales hit $500 million
According to Mason Nystrom, a research analyst at Messari Crypto said:
"As the Solana ecosystem continues to expand, NFTs on Solana have seen formidable growth. Total NFT secondary sales volume on Solana has officially reached $500 million, doing so in just three months."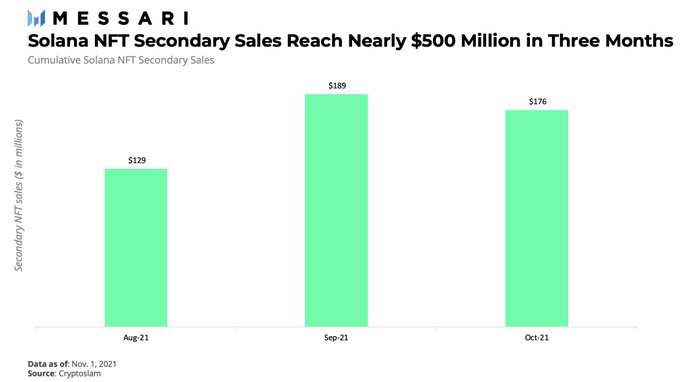 NFTs are blockchain-based ownership digital assets, and their value is pegged on their uniqueness, given that the tokens are non-divisible and have to be bought in their entirety.
Therefore, these traits create intrinsic value for NFTs because of their limited supply.
Last month, the leading Italian luxury fashion house Dolce & Gabbana bagged $6 million from fashion NFT dubbed Collezione Genesi.
With Solana having gained 15,000% so far this year, it seems the sky's the limit for the fourth-largest cryptocurrency.
Image source: Shutterstock
Read More