Three Altcoins To Watch This Week: 1INCH, ADA, and CAKE
It is yet a new week in the cryptocurrency market. The market has experienced a slight recovery, after a week of extreme volatilities and dominance by the market bears.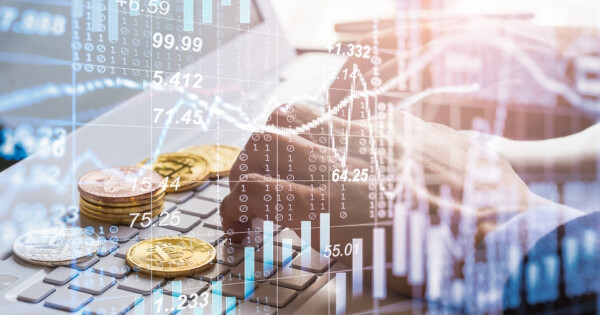 There was an encompassing sell-off that pushed the crypto market cap to $1.3 billion, a deep dive that threatened the $1 trillion milestones.
While the market is getting set for another round of surprises, there are altcoins with recent developments that are worth watching. Although there is impressive news from the Canada Bitcoin Exchange Traded Fund (ETF) in terms of Assets Under Management, creating room for new leaps in BTC, altcoins including 1Inch (1INCH), Cardano (ADA), and PancakeSwap (CAKE) deserves utmost attention.
1Inch
1inch is a decentralized exchange (DEX) aggregator, connecting several DEXes into one platform to allow its users to find the most efficient swapping routes across all platforms. The big news from 1Inch is that it has migrated to the Binance Smart Chain (BSC), to take advantage of the throughput and low transaction fees.
This new migration is bullish seeing projects on BSC have better sentiments from the Binance community. 1INCH may see a new inflow of funds this week in a bid to soar beyond its all-time high of $6.31 set about 24 days ago.
ADA
Cardano has been in the space for a while compared to other decentralized protocols and the network recently upgraded its network and initiated a hard fork. This is in a bid to compete with the Ethereum Network as Cardano looks to roll into a new world of decentralized finance capabilities. Following these upgrades, ADA may spike to new highs as it has been doing the past week, a move that earned it the position of the top 3 crypto by market cap.
PancakeSwap
PancakeSwap is a decentralized exchange for swapping BEP20 tokens on Binance Smart Chain. PancakeSwap uses an automated market maker (AMM) model where users trade against a liquidity pool. The protocol has gained massive traction since it went live about 4 months ago. Today, PancakeSwap is one of the top decentralized exchanges, and CAKE, the network's native token, is seen as undervalued compared with its pairs, Uniswap and SushiSwap. With new room for growth, CAKE may pull new price discoveries in this coming week and beyond.
Image source: Shutterstock
Read More