What Can We Learn From Coinbase CEO Brian Armstrong's Coronavirus Outbreak Contingency Plan for Employees?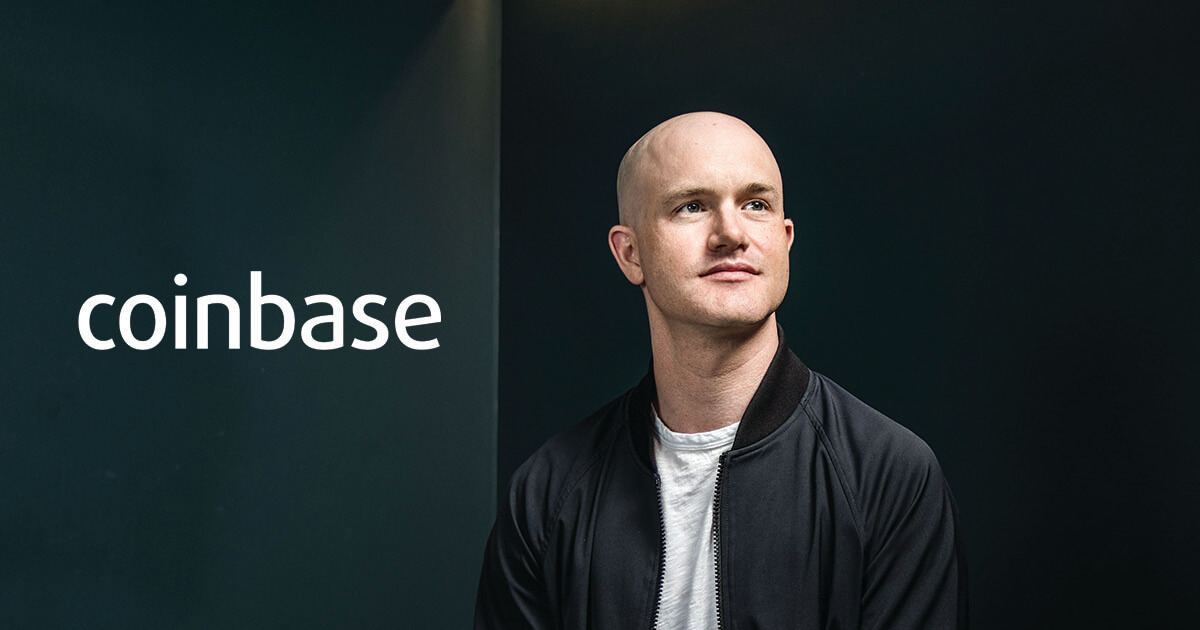 The coronavirus has dominated mainstream media coverage as countries outside of China has been seeing an increase of cases as the death toll reaches 2,700 worldwide.
Coronavirus cases in South Korea have reached 1,140, while the recent outbreak in Italy has caused more than 320 infections and 90 cases in Iran. The World Health Organization officials and US experts believe it is still too early to declare the novel coronavirus, known as COVID-19 as a pandemic.
US health officials from the Centers for Disease Control and Prevention stated that the coronavirus "is not recognized to be spreading in US communities." Officials added that if the local transmissions are identified in the US, the US response strategy will "enhance implementation of actions to slow spread in communities."
Hope for the best, prepare for the worst
US crypto trading firm Coinbase has been reportedly "planning for a really negative outcome" although the firm has kept an optimistic outlook.
Brian Armstrong, CEO of Coinbase published a shared document stating, "Our expectation is that the measured mortality rate (once low-severity cases are included in the overall count) will fall significantly and that we'll see limited transmission in the west, where there will be fewer high-density multi-generational housing situations."
Coinbase has offices in the US, Japan, UK, and Ireland, and the firm is taking measures to ensure safety for three phases of the disease, from phase one, consisting of more than 100 cases of the coronavirus to phase three, more than 5000 infections. Currently, all of the firm's offices are in tier 0, Japan is in tier 1. Tier 0 also includes improved sanitation measures in the office.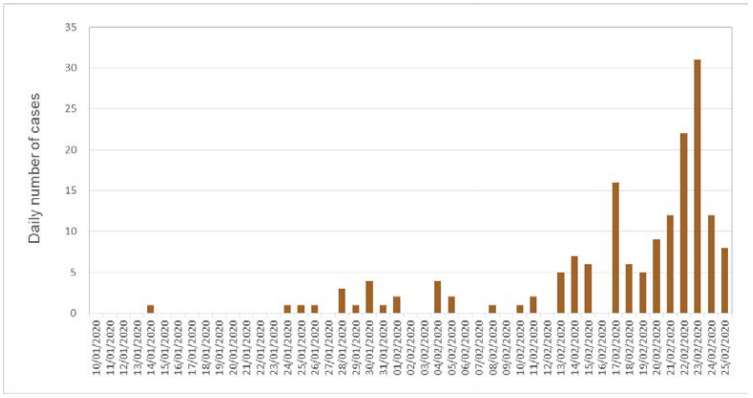 Daily number of newly confirmed cases reported in Japan since January 10, 2020. Source: CHP Hong Kong
In cases where there are 100 or more infected people in the commuting radius of the Coinbase office, the firm will request some employees to work from home, while offering mask disposal bins and boost cleaning schedules for those in the office.
Phase two is when there are more than 1000 cases are within the commute range of the Coinbase office, with a mortality rate of 1% or above. If the situation leads to phase three, all employees will be required to work from home.
"We continue to believe the risk of COVID-2019 coronavirus to most employees is low, with a slightly elevated risk to our team in Japan," said Coinbase. The firm has made restrictions on travel to China, Hong Kong, Japan, Italy, and South Korea.
Hong Kong blockchain events cancelled
The Hong Kong Blockchain Week 2020, hosted by NexChange Group and supported by Cyberport, which was initially scheduled for March 2-6, has been postponed due to security and safety concerns regarding the outbreak of the coronavirus.
Token2049, and StartmeupHK Festival 2020 have also been postponed to a later date, citing coronavirus developments creating uncertainty.
Hong Kong blockchain remittance startup Bitspark closure mildly due to coronavirus
Bitspark, a blockchain remittance startup based in Hong Kong, recently announced its closure, stating reasons due to internal restructuring issues, as well as the coronavirus outbreak and protests that led to the current deterioration of Asia's financial hub.
Read More