Why Hong Kong is Still Not Ready to Become Asia's Leader in Crypto and Blockchain
Hong Kong's financial regulator, the Securities and Futures Commission (SFC) has been seen slowly embracing cryptocurrencies, or as it refers to as virtual assets in the past years.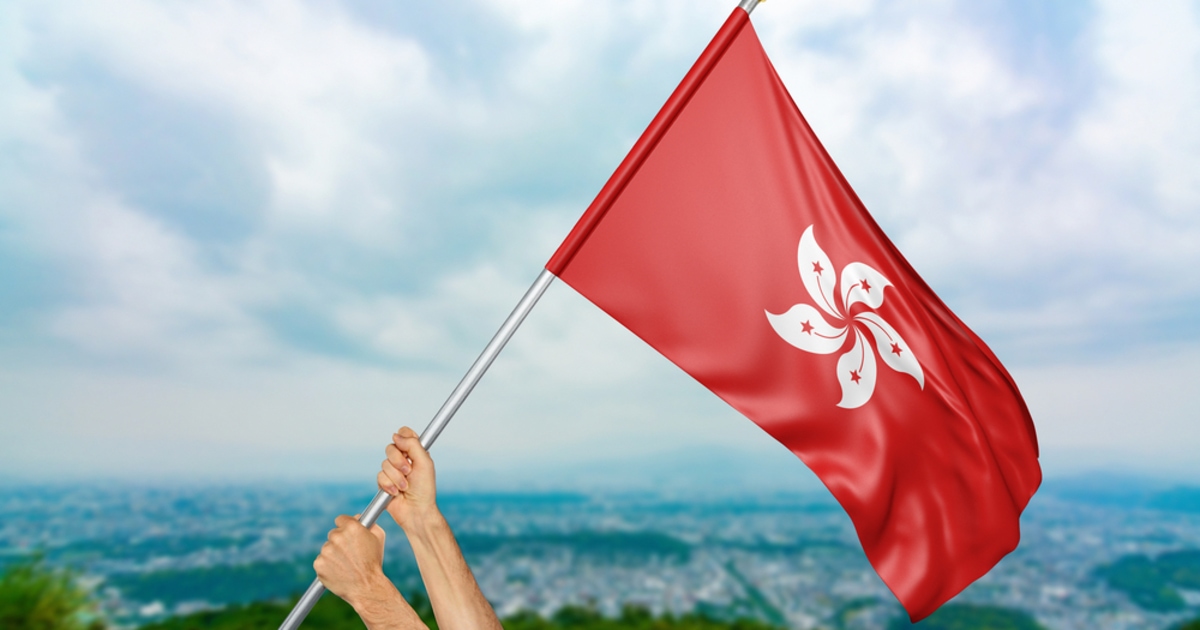 The special administrative region's financial regulator has set out regulations for Bitcoin and other cryptocurrency exchanges in November last year and has published a new regulatory approach to virtual asset trading platforms.
With the observation of a growing list of issues, the SFC has then been gradually warming up to set new standards to address regulatory concerns regarding custody, know-your-client (KYC), anti-money laundering (AML), and counter-financing of terrorism (CFT).
The SFC decided that licenses could be granted to crypto exchanges or virtual asset service providers that choose to include "security virtual assets or tokens for trading," where investors will be able to differentiate between regulated and unregulated platforms.
So why is Hong Kong still not ready to become a leader in crypto in Asia?
During a live webinar, as part of the UK FinTech Week, Clara Chiu, the Head of Fintech Unit & Director of Licensing at the SFC explicitly stated that Hong Kong does not have the mandate to create a large regulatory regime for cryptocurrencies or to attract more investors or players in the crypto field.
"We however definitely welcome serious and committed crypto companies to Hong Kong. These companies, as we have heard from them, would like to [be] properly licensed and supervised by a regulator under a clear regulatory framework," said Chiu. "Also, some of the businesses in the crypto world, in fact, has brought into the security sector in Hong Kong. We, therefore, consider that having a clear regulatory framework, in fact, may be necessary and beneficial to all."
Rather than promoting the crypto sector, Hong Kong is rather focused on protecting investors and promoting new regulations for the same reason. Is focusing on licensing enough for the city?
Chiu believes that with the addition of new regulations in the crypto space will not stifle innovation, as the SFC hopes to set the foundation for the crypto industry to expand "in an orderly manner."
"As a financial regulator, our responsibility is to protect investors, as well as promote efficiency and fairness of the Hong Kong financial industry. There must be a right balance between facilitating market development and protecting investors. We will maintain our high regulatory standards, where we consider giving any license to virtual asset trading platforms or fund managers, under our regime," explained Chiu.
Virtual asset trading platforms are still new to the SFC, and Chiu added that the regulator will be taking "every single step with extra care." More observation after granting licenses as well as the monitoring of the global virtual asset market development will be needed before any "relaxation."
How does Hong Kong fair compare to its FinTech competitive neighbor?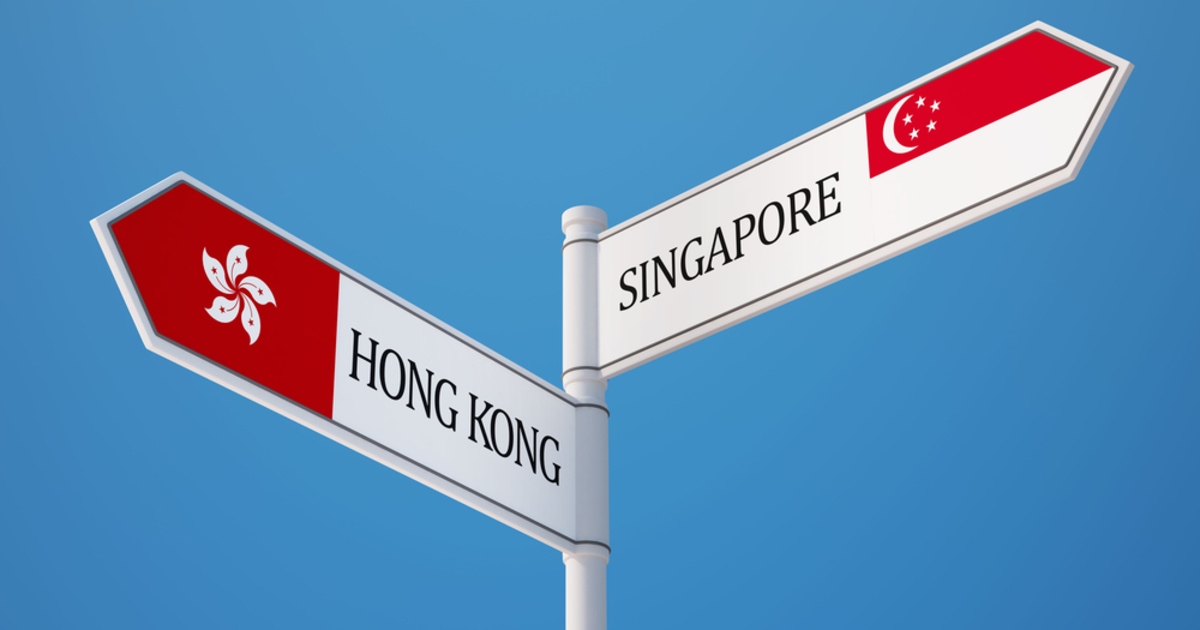 In recent years, Singapore has emerged as a breeding ground for blockchain and crypto startups, which has been highly supported by the government towards embracing innovative technologies.
Sopnendu Mohanty, the Chief Fintech Officer of the Monetary Authority of Singapore (MAS), spoke at a panel in Singapore late 2019, emphasizing that billions of the future of the financial sector rely on the shift from a physical to a digital world. By 2020, the MAS is expected as the year of huge production lines for blockchain. By 2020, Mohanty said that the MAS would get to one product grade case in the blockchain space. Mohanty directed at those who were investing their money and time on blockchain and said, "don't lose hope."
Mohanty added, "People don't realize in Singapore, especially we put a huge bet on this technology three years ago, but everybody in the world was dismissing blockchain as a hype, you know we are the only regulator and institution, that took this whole thing seriously."
Singapore has been quickly coming out with new regulations, including the Payment Services Act, which closely resembles the nature of the 5AMDL measures in Europe, came into effect on Jan. 28. The legislation requires cryptocurrency providers and exchanges to be licensed under some of the same regulatory elements as traditional financial service providers. In addition, crypto firms must also comply with the Financial Advisers Act, Insurance Act, Securities and Futures Act, and the Trust Companies Act.
Although Singapore has been quite late to the party, there is also a license exemption under the Payment Services Act, which allows for companies providing digital payment token services exempt from needing a license to operate for six months from the commencement of the Act, which ends on July 28, 2020.
Singapore's FinTech sector has attracted international attention, as acting as a gateway into Asia. Market research by Accenture noted that the total value of FinTech deals in 9 months jumped by 69% in 2019 to US$735 million from US$435 million from the previous year. However, the number of deals fell by one-third to 93, from 133 from the previous year – which could indicate maturation in the industry, as investors preferred to invest more money into fewer deals.

Will Hong Kong's crypto market make it through the coronavirus pandemic?
Previously reported by Blockchain.News, in the opening session of the Asian Financial Forum, the Chief Executive of Hong Kong, Carrie Lam, gave a speech acknowledging that Hong Kong has faced challenges and economic turmoil in the past year due to anti-government protests, as well as the US-China trade war.
She added that financial technology would remain one of the high priority sectors in the city. Having issued eight virtual banking licenses and two virtual insurer licenses, according to Lam, the instant payment system launched in 2018 has reached US$307 million in total transactions every day.
Financial Secretary of Hong Kong, Paul Chan been under intense pressure from lawmakers to dip into the government's fiscal reserves to help the city get out of an economic slump. After months of anti-government protests and the emergence of the coronavirus epidemic, Hong Kong residents aged over 18 will receive a cash handout of HK$10,000. The budget also highlighted the forecast of an all-time high deficit of HK$139 billion for the coming fiscal year.
In the budget for 2020-2021 announced by Chan, innovation and technology has been mentioned as an important growth engine for future economic development. The Hong Kong government has allocated over a hundred billion dollars to support the innovation and technology sector.
A complete comprehensive evaluation of Hong Kong's anti-money laundering and counter-terrorist financing regime was completed in mid-2019. Adhering to the recommendations of the evaluation report, the Hong Kong government is considering to incorporate virtual asset service providers into the AML/CFT regulatory framework.
However, not all crypto firms may last long.
Bitspark, a blockchain remittance startup based in Hong Kong, recently announced its closure, stating reasons due to internal restructuring issues, as well as the coronavirus outbreak and protests that led to the current deterioration of Asia's financial hub.
Bitspark CEO, George Harrap emphasized the company's excellent performance a year prior to its closure, as the company became one of the major blockchain-based financial services firm in the Asia Pacific region.
Harrap explained, "While the HK protests and now virus epidemic haven't affected us much, it hasn't helped either," two events which have taken a toll on the city for over eight months. Although the main reason was due to the company's COO, Maxine Ryan's decision to step down, she added, "This paired with the landscape of Hong Kong with protests and the coronavirus where Bitspark HQ is located."
Image via Shutterstock
Read More