US FinCEN Files Show Deutsche Bank Tops List of Suspicious Transactions, So Cut Bitcoin Some Slack
New evidence has come to light that the German central bank, Deutsche Bundesbank facilitated over one trillion dollars of suspicious transactions that had been flagged by US government authorities.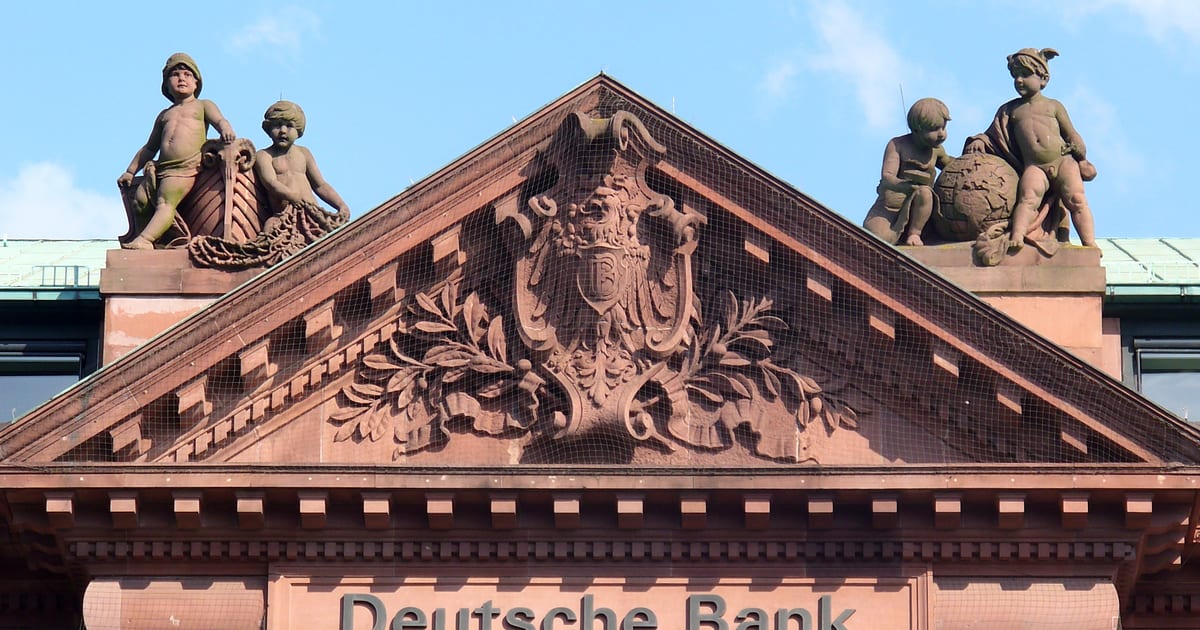 German broadcaster Deutsche Welle has reported that leaked documents allegedly show Deutsche Bank has facilitated over half of the $2 trillion suspicious transactions that had been flagged the US Department of Treasury's Financial Crimes Enforcement Network (FinCEN) in the last twenty years.
The FinCEN files are the result of extensive international research on money laundering and financial crime. The documents show that between 1999 and 2017, $1.3 trillion of $2 trillion in leaked transactions that were flagged as suspicious passed through Deutsche Bank.
According to CNBC on Sept. 21, the leaked documents contained suspicious activity reports that banks and other financial institutions filed with the US Department of Treasury's Financial Crimes Enforcement Network, or FinCEN. Financial firms are required by law to alert regulators when they detect activities that may be suspicious, such as money laundering or sanctions violations. CNBC notes that these documents are not necessarily evidence of any criminal conduct.
Deutsche Bank issued a statement on its website on Sept. 20 in response to these findings. The German central bank stated that the incidents that have come to light in the documents have already been investigated and resolved with Deutsche Bank's complete cooperation.
Per the statement:
"The issues have already been investigated and led to regulatory resolutions in which the bank's cooperation and remediation was publicly recognized. Where necessary and appropriate, consequence management was applied. To the extent that information referenced by the ICIJ is derived from SARs, it should be noted that this is information that is pro-actively identified and submitted by banks to governments pursuant to the law. SARs are alerts of potential issues, not proven facts."
Deutsche Bank, Bitcoin, Jeffrey Epstein
Despite Deutsche Bank's statement, the German central bank has previously been found to have facilitated financial transactions that violate US sanctions. In 2015, the bank agreed to pay fines worth $258 million for doing business with US-sanctioned countries including Iran and Syria.

Back in July, the NY State Department of Financial Services slapped Deutsche Bank with a $150 million dollar fine, Bitcoin Community has been quick to call out the institutional bank's shortcomings in funding the international child sex trafficker Jeffrey Epstein.
CNBC reported the financial banking institution was fined $150M dollars for their "significant compliance failures," and for conducting business with Epstein, though they were well aware of his previous indictments. According to the Financial Services Department of New York, the bank had processed hundreds of million-dollar transactions that were questionable, and that should have prompted the German central bank to investigate further into Epstein's history.
The Bitcoin Community was quick to point out Deutsche Bank's lack of judgment. They indicated on social media platforms such as Reddit that financial bankers on Wall Street are generally quick to dismiss Bitcoin as simply a facilitator of payments for terrorism activities, illicit criminal behavior, and drug trades, but that "douche bank" — Deutsche Bank — just settled for a $150 million dollar fine for helping Epstein finance child sex slaves.
Bitcoin advocates stipulate that there is a lot of money laundering ongoing with traditional financial services. According to Chainalysis, more than $1 trillion cryptocurrency transactions took place in 2019, but only 1.1% of them were found to be illicit.
Additionally, an official report released by the Financial Intelligence Unit (FIU) of Mexico indicates that the G7 banking sector comprising of major banks Santander, BBVA, Citibanamex, Banorte, HSBC, Scotiabank, and Inbursa—was the most prone to money laundering operations, despite being very highly regulated.



Image source: Shutterstock
Read More