Exclusive: Blockpass COO, on the Significance of the FATF Travel Rule to VASPs
Personal identity is a fundamental human right according to Article 8 of the United Nation's Convention on the Rights of the Child. Identity is crucial to a functioning society and economy, however, there are 1.1 billion people in the world that do not have proof of identity and 45% of them are among the poorest 20% around the world. For enterprises, customer data protection can be proven costly as 2.8 billion consumer data records were exposed at an estimated cost of more than $654 million in 2018. To safeguard digital identities for customers, enterprises have started exploring the use of blockchain in addressing the issues of inaccessibility, data insecurity, and fraudulent identities.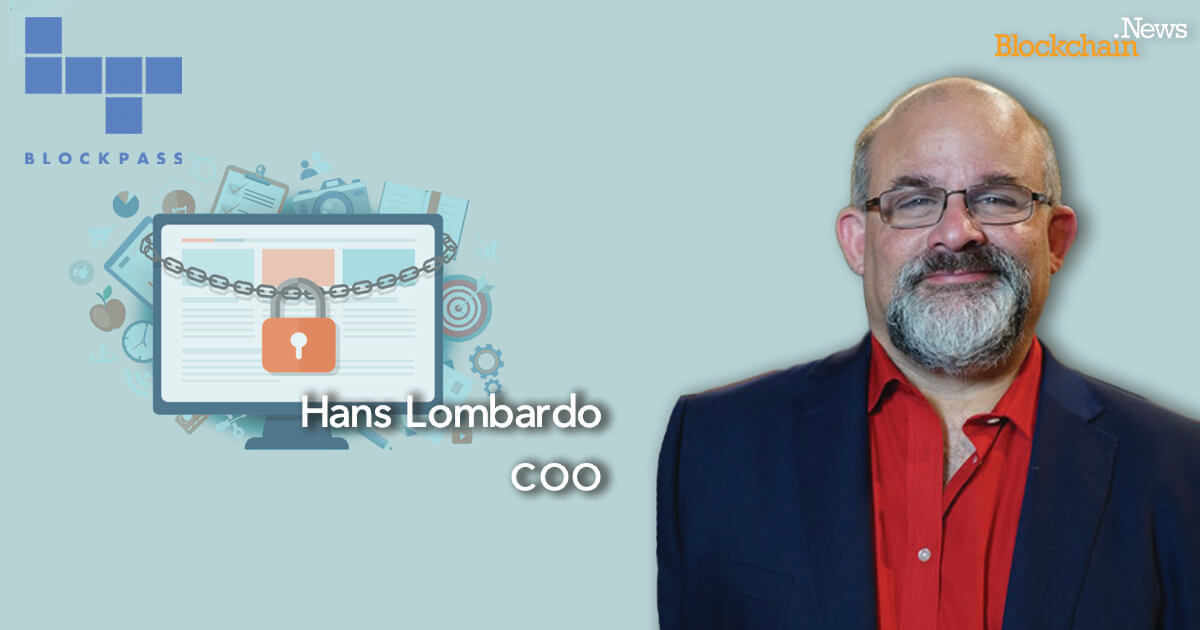 Blockpass offers digital identity verification for businesses including companies that are involved in the crypto space. Apart from mitigating the difficulties of the current KYC/AML processes, Blockpass offers a comprehensive regulatory compliance service for objects (KYO) and connected devices (KYD). Blockchain.News interviewed Hans Lombardo, the COO of Blockpass on the implications of the FATF travel rule to businesses, PASS Club and its blockchain agnostic approach.
Lombardo explained, "In 2016 my co-founder Adam Vaziri, myself and some other technopreneurs were working on a blockchain-based IoT identity proof of concept as a part of a company called Chain of Things Limited. In 2017, we formed a JV with another company that became Blockpass, with the goal of developing a blockchain human identity protocol."
Lombardo and his team soon decided that the initial iteration of this protocol be focussed on KYC/AML verification because they believed that governments would eventually, force crypto exchanges and digital asset platforms to adhere to compliance.
How the FATF travel rule changed everything
In June 2019, the Financial Action Task Force (FATF) issued new guidelines on how digital assets should be regulated. One of the areas raised confusion in the crypto industry, the "travel rule" which refers to section 7(b) in the Interpretative Note to Recommendation 15 in the FATF Guideline, which requires virtual asset service providers (VASPs) to collect and transfer customer information during transactions.
"What we envisioned came true in the FATF "travel rule" guidelines that were announced last year that require anyone or any platform transmitting or receiving crypto tokens to provide KYC details," said Lombardo. "There is now a strong demand for KYC in the crypto sector or VASPs as a result of the laws in G20 countries that have been based on the FATF guidelines."
The biggest hurdle Blockpass initially faced was from 2016 to 2018 when the company was convincing crypto companies that they needed KYC and AML compliance. "However, with the emergence of the FATF "Travel Rule" guidelines in 2019, there is now a growing demand from the blockchain sector for these compliance services as the cost for violating government regulation is too high," explained Lombardo.
The need for comprehensive KYC & AML SaaS
Currently, Blockpass services cater to cryptocurrency exchanges, security token platforms, token offerings, and blockchain businesses, as the co-founders have experience in the sector.
"We saw that there was a need for comprehensive KYC & AML SaaS that requires no integration and no setup cost. This is why we built Blockpass so merchants can set up service in minutes, test the service for free and start checking the clients of your customers," said Lombardo. "For users, we developed it so they could store their KYC/AML data in an identity wallet that removes the pain point of constantly having to redo the KYC process with different providers."
To elaborate on the KYC solution, Lombardo added, "Within the Blockpass KYC Connect console, our business customers can select requirements for their verification of users, such as personal attributes, different identity documents, selfie, proof of address, and more customized features."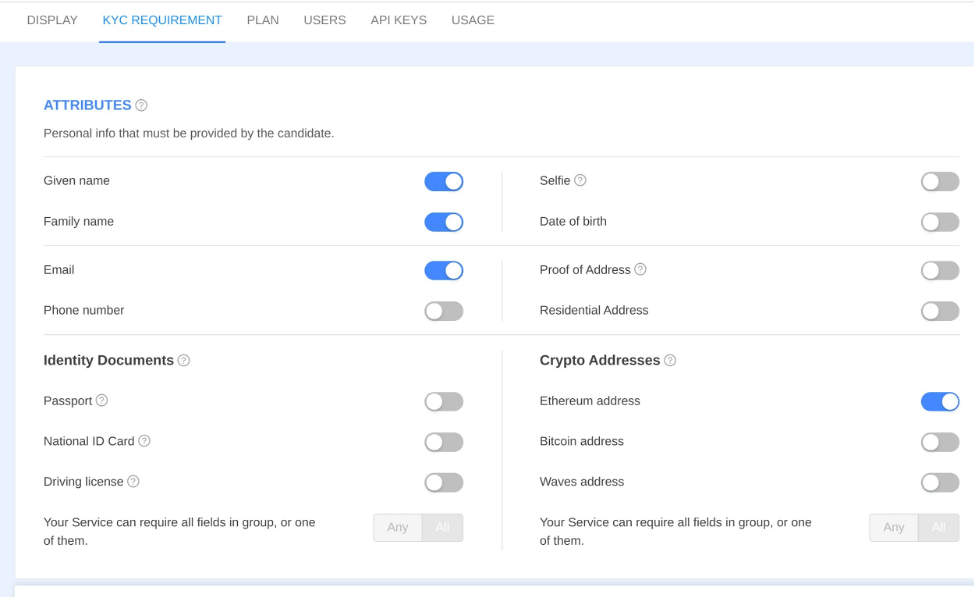 An illustration of Blockpass KYC Connect Console. 

Source: Blockpass
The decentralized ecosystem inspired "PASS Club"
Using Blockpass technology, the PASS Club enables a verified e-commerce network that is deemed to be "safer than eBay" by eliminating trollers, scammers, and fraudsters. The PASS Club was inspired by traditional cryptocurrency communities that have sought to create decentralized ecosystems, including Bitcoin, Ethereum, and Dash.
"Members are verified via checks of Face Match, anti-money-laundering (AML), publicly exposed persons (PEP), sanctioned countries, and real-time AML monitoring," explained Lombardo.
"Crypto is complicated and you don't know who to trust. We bring the best trustworthy partners in the industry to the PASS Club. For users, it's the best way of interacting with crypto in a safe way. For merchants, it allows access to a pre-verified user base," he added.
Getting involved with the government
Blockpass is a member of a US Government-certified non-profit organization, Open Identity Exchange (OIX), which works to accelerate the adoption of digital identity services based on open standards. According to Lombardo, Blockpass is currently seeking greater involvement in the UK chapter of OIX, which has been working on GOV.UK Verify for the UK Government.
Remaining blockchain agnostic
Blockpass remains to be blockchain agnostic, as the firm recently developed a protocol that embraces cryptographic principles including hash functions in a standalone cloud-based platform. Lombardo added, "This has allowed it to be used with most blockchains as long as they have smart contracts, like Ethereum, Waves, Polymesh and potentially other chains."
Read More