New Art Landscape of NFT Shaping in Hong Kong
Although Hong Kong's art scene is already booming lucratively with galleries and auction houses showcasing world-class art pieces, the city is on its way to adding another milestone on its journey with non-fungible tokens (NFTs).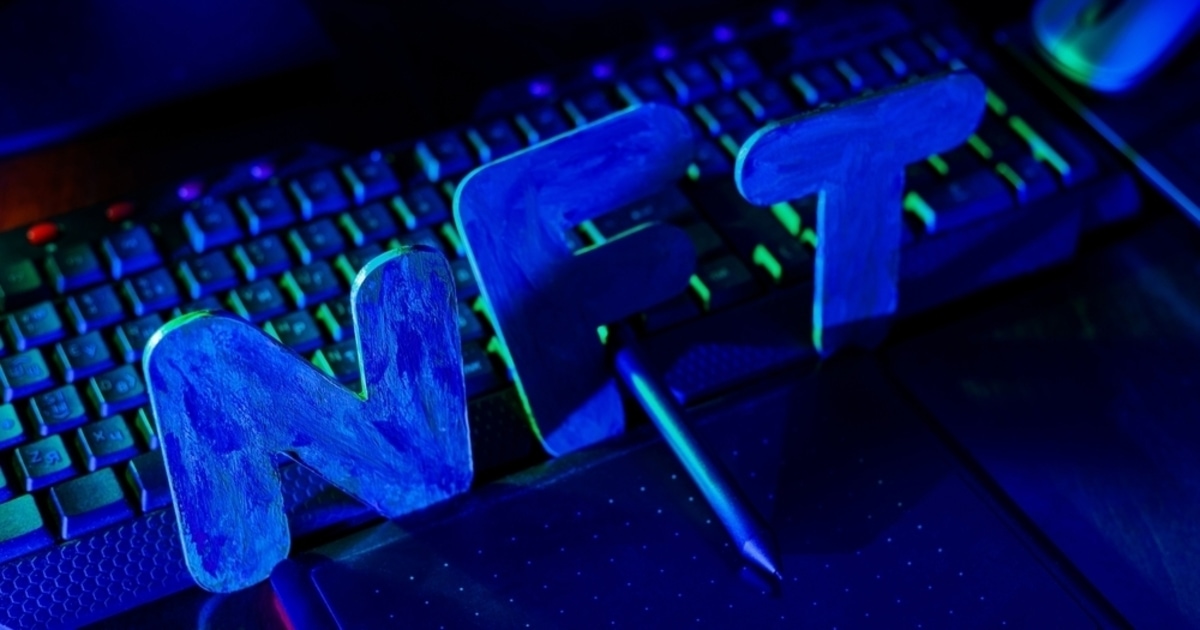 Hong Kong is known for hosting large-scale international art events. In an artprice.com report titled "Asia: the Art Market's centre of gravity is heading East", auction houses' results in Hong Kong have been exceptional in 2021, with unsold rates at the lowest in the world: just 10% versus a global average of 30%.
The report also stated that in 2021 alone, the contribution, including China, Hong Kong and Taiwan to the contemporary global market (approximately $1 billion), represented 40% of its value.
According to a report by analytics platform DappRadar, NFT trading volume surged in the third quarter of 2021 to $10.67 billion, a 704% increase from the previous quarter. Still, the city seems to be yet unleashing itself for exhibiting digital art or NFTs.
An NFT is a unit of data that certifies the uniqueness, authenticity, and ownership of a digital asset stored on a digital ledger called a blockchain which benefits an artist's authenticity and the asset's owner. It can represent real-world objects like art, music, in-game items and videos.
Although NFTs are becoming an increasingly popular way to buy and sell digital artwork, the value of NFTs remains volatile since they are bought and sold online, frequently with cryptocurrency.
After a buyer purchases the original NFT, the buyer will also enjoy ownership of the digital artwork's built-in authentication, which is proof of ownership. Collectors value those "digital bragging rights" almost more than the item itself.
NFTs have been around since 2014, but it only got its shot to fame this year following Christie's first sale of a purely digital artwork of artist Beeple's "Everydays: The First 5000 Days", which fetched almost $70 million.
The financial hub breeds various crypto-driven firms
Hong Kong has showcased its attributes in becoming a fintech innovation hub by giving birth to "some of the most established and successful crypto companies to date, including the crypto exchange FTX and the digital asset platform Crypto.com, and HK-based Animoca Brands,"
Speaking in an emailed interview with Blockchain.News, Gary Liu, CEO of the South China Morning Post (SCMP), said he is optimistic towards the NFT market in the city :
"The future of NFTs is bright in Hong Kong as a centre for financial innovation and an emerging global arts and culture hub. A few trends give evidence to this based on how the Hong Kong arts community has embraced NFT and the city's ambitions to grow its reputation as a major fintech hub,"
Liu added that "in recent years, the city has also been bolstering fintech bona fides and attracting startups, including leading NFT and digital asset players."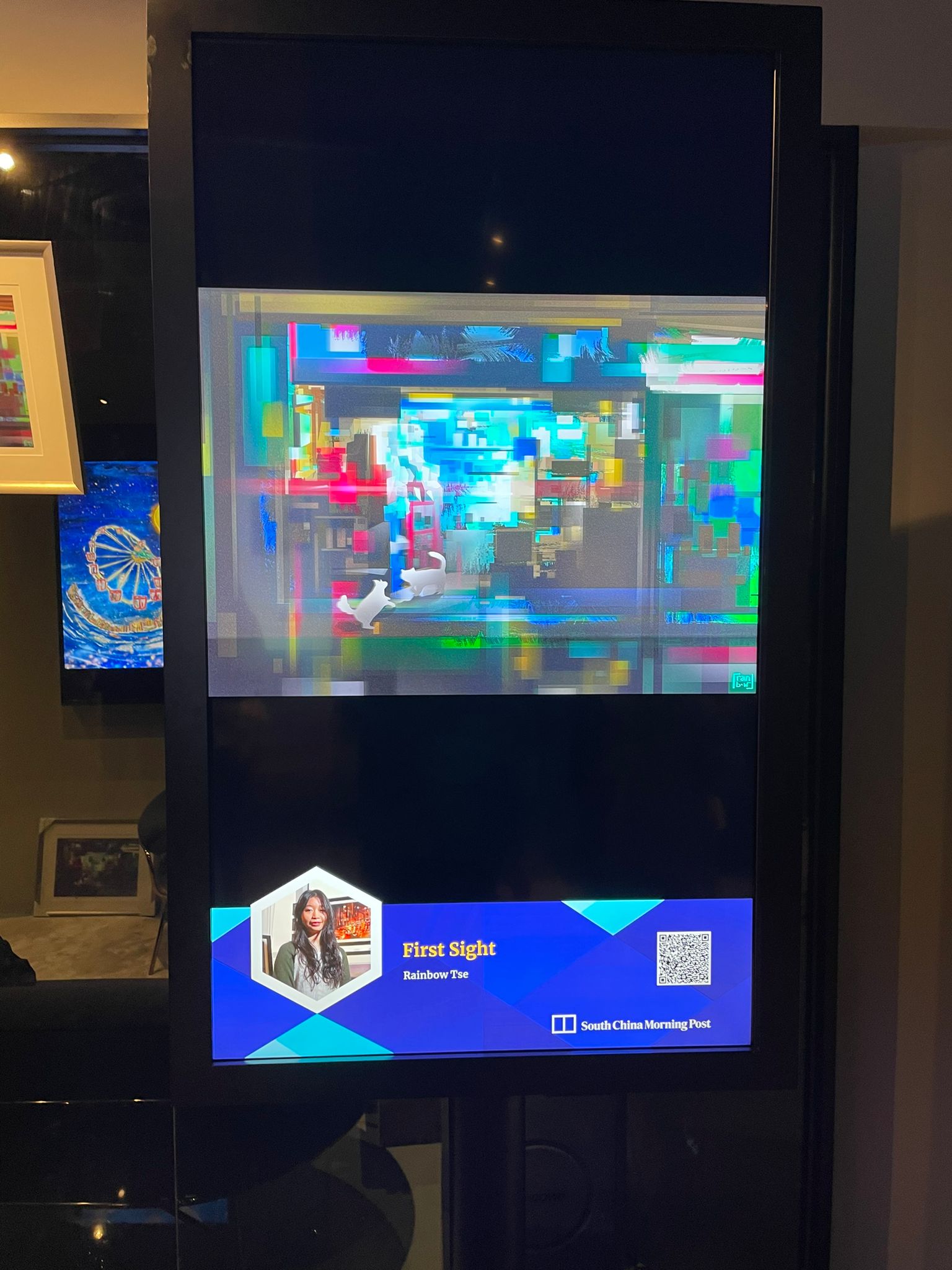 NFT overturns traditional art market
Focusing on digital art in Hong Kong, the NFT scene is burgeoning with sporadic exhibitions and auctions.
Via such initiatives, local Hong Kong artists have begun to gain exposure to the world of digital assets where peer to peer transaction is simpler, cutting out the hassle of intermediaries.
For this year's Operation Santa Claus, a fund-raising initiative organised by SCMP and RTHK since 1988, SCMP invited five Hong Kong artists to mint and auction NFT of their original artworks.
Within the first week of the auction, three out of 8 listed pieces were sold, and 4 out of 5 auction pieces have received bids. The artworks were on display at Start Art Gallery in Hong Kong's K11 Musea until Nov 21.
The newspaper's broader efforts to promote NFTs as a technology that facilitates dialogue is a significant step towards popularising NFTs among the masses in Hong Kong; other international gigs in the city are also educating the general public and inspiring artists.
When top-tier auction house Phillips sold artist Banksy's "Laugh Now Panel A" in Hong Kong on June 2021 for HK$24,450,000 (£2.2million), it marked the first time a major auction house in Asia ever accepted Bitcoin or Ether as payment for physical artwork.
Although Banksy is a well-known artist, such auctions and exhibitions with blockchain technology aiding NFTs can help discover talented artists who have otherwise remained unseen in the traditional art market.
The use of NFTs has already started in various fields such as gaming as profitable digital assets. On the flip side, some initiatives brought forward by companies such as SCMP are creating NFTS to give back to causes such as the environment and local communities.
In October, the ImpactNFT Exhibition invited collectors and NFT enthusiasts to experience and purchase digital artworks with themes constructed around the 17 Sustainable Development Goals by the United Nations: including the fight against climate change, equality and equity in education, and gender equality.
While in October 2021, Digital Art Fair Asia became the first-ever art fair in Hong Kong to feature world-class NFT digital art and an immersive art experience, which lasted for 18 days.
The fair showcased over 200 digital and NFT artworks that allowed the public to understand more about NFTs, while art enthusiasts and collectors could hunt for items to add to their collection. Liu talked about the NFT market development of the city.
"Hong Kong's role as a major financial hub and a burgeoning centre for contemporary art make it a strong contender as the crypto and NFT hub in Asia,"
Hong Kong enjoys Crypto-friendly facilities
According to a study by Crypto Head titled "The 2021 Crypto-Ready Index", Hong Kong ranks fourth among 200 countries and territories worldwide in terms of "crypto-ready countries." This result indicates that the public is well aware of the potential of cryptos.
The study also showed that Hong Kong's annual online search for crypto increased by 102.1%, and the yearly crypto google searches were at 10,356 per 100,000 people. While the study also showed that there were 124 crypto ATMs or 60,276 people per ATM.
According to their websites, Blockchain Association of Hong Kong and Hong Kong NFT Association are backing to "advocate for the development of proportionate and effective regulation while attracting greater investment and talent into Hong Kong Blockchain Development," and "improve the rules in the production, circulation, and transaction of products in the NFT field" in Hong Kong.
The artprice.com report also highlighted the importance of the Asian market as the world's primary zone for exchanging Contemporary artworks, including NFTs, including artists from both the east and a growing number from the west.
Hong Kong's role as a significant financial hub on a worldwide scale is already a well-established fact. Still, its burgeoning contemporary art also makes it a strong contender as a crypto and NFT hub in Asia and globally.
The city sees a potential future as a leading hub for annual NFT events similar to this year's NFT.NYC, which hosted 5,500+ attendees, hundreds of leading speakers and the best projects in digital art.
"The city's exhibition industry is robust, and its love for art, culture, and technology continues to expand. Art Basel, RISE, and HK Fintech Week are evidence that this city can absolutely host a globally impactful blockchain and NFT conference," Liu said when asked about Hong Kong's potential in hosting major NFT events.
Hong Kong is receiving more attention for NFT launches due to tight crypto regulations and crackdowns in mainland China, many Chinese celebrities are choosing to launch NFT collections in the city instead.
According to a report by SCMP in October, some of the biggest names in Hong Kong's entertainment world – including Wong Kar-wai, Gigi Yim and Hins Cheung – have unveiled respective NFT projects.
These projects further indicate that these once-niche digital tokens might be on their way to wider acceptance among the general public, collectors and art enthusiasts.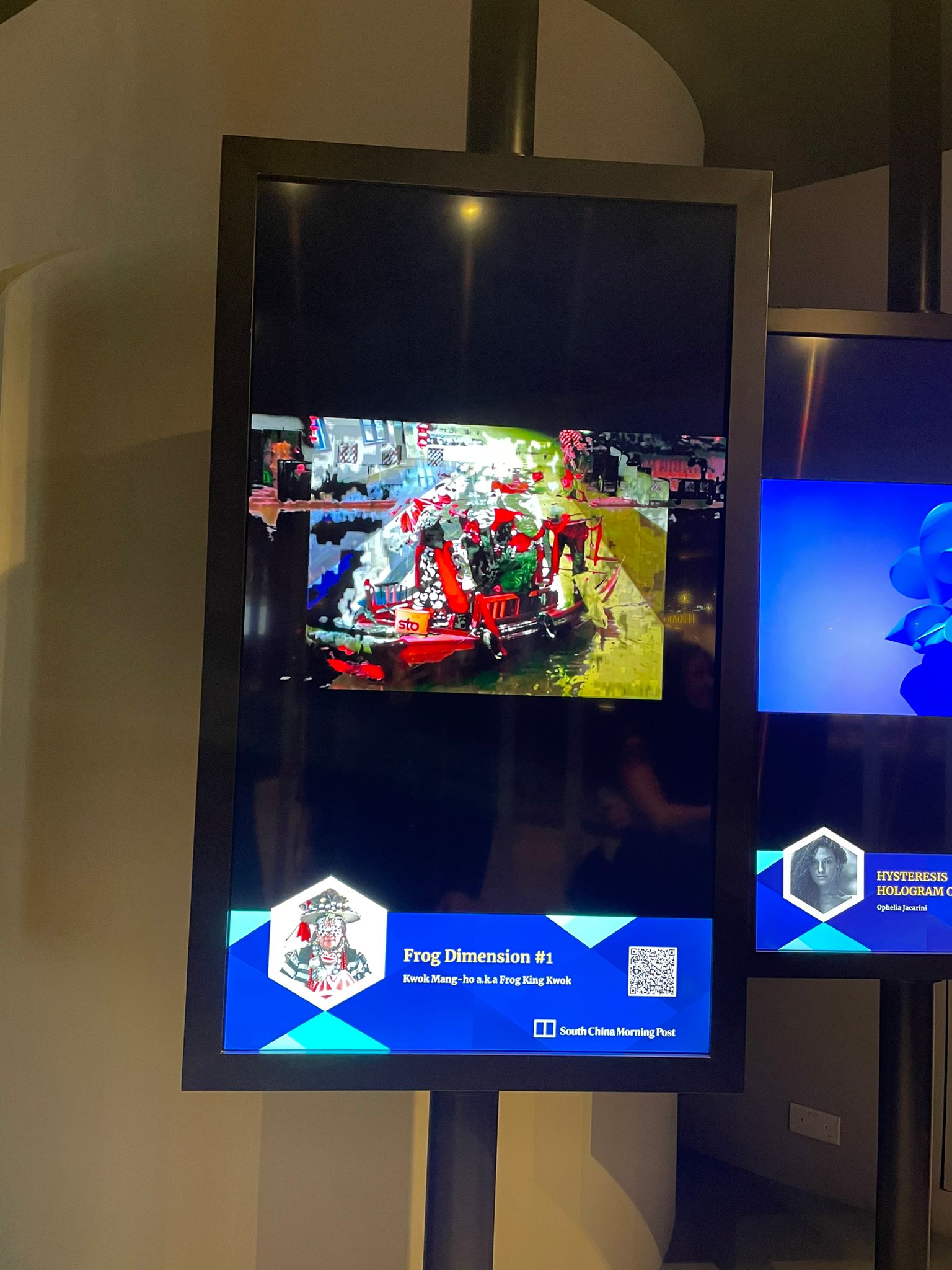 The future of NFT?
Although the hype around NFTs have made people believe this form of digital assets will change how people invest, some sceptics believe that these could be a bubble similar to the dot-com craze.
According to a March report by The New York Times (NYT), NFT fractional ownership ventures - in which tradable tokens at affordable price points, pegged to the value of desirable digital assets, are divided among a group of buyers - is particularly seen as "disturbing".
The main index of Mei-Moses, a database of auction sales, now owned by Sotheby's, shows that during the past decade, the overall value of the many thousands of artworks resold at auction has not increased.
In an interview with NYT, Mei-Moses' founder Michael Moses said, "how do you value what's being fractionalised? Value is something incorporated over time, not added in an instant". Cutting up expensive digital items into tradable tokens made the market "fraught with volatility," he added. "Basically, it's gambling. You have no idea of the true value of the work."
Sceptics state that people should be aware of their investments since the speculations in digital assets such as NFTs that have no physical existence flourished during the COVID-19 pandemic when people spent a lot of time indoors.
Image source: Shutterstock
Hong Kong Fintechs Embrace Blockchain and DLT
Read More