Women in Payments CEO: Less than 5% of VCs Invest in Women-Led FinTech Companies
With a background in engineering, Kristy Duncan, the CEO of Women in Payments started her career in banking and then focused on the payments industry. Duncan has then been fascinated with the payments market, and is a "payments geek at heart." She started Women in Payments in 2012, looking to add value in a different way- to connect, inspire, and champion women who are working in the payments industry globally.
"I see myself as a global ambassador for women in the payments industry; we run conferences giving women a platform to speak, connect, and meet a lot of women around the world," she said. "We're building a global community, for women to network, to learn, and to be inspired to be champions in this industry. It is a great careers development opportunity."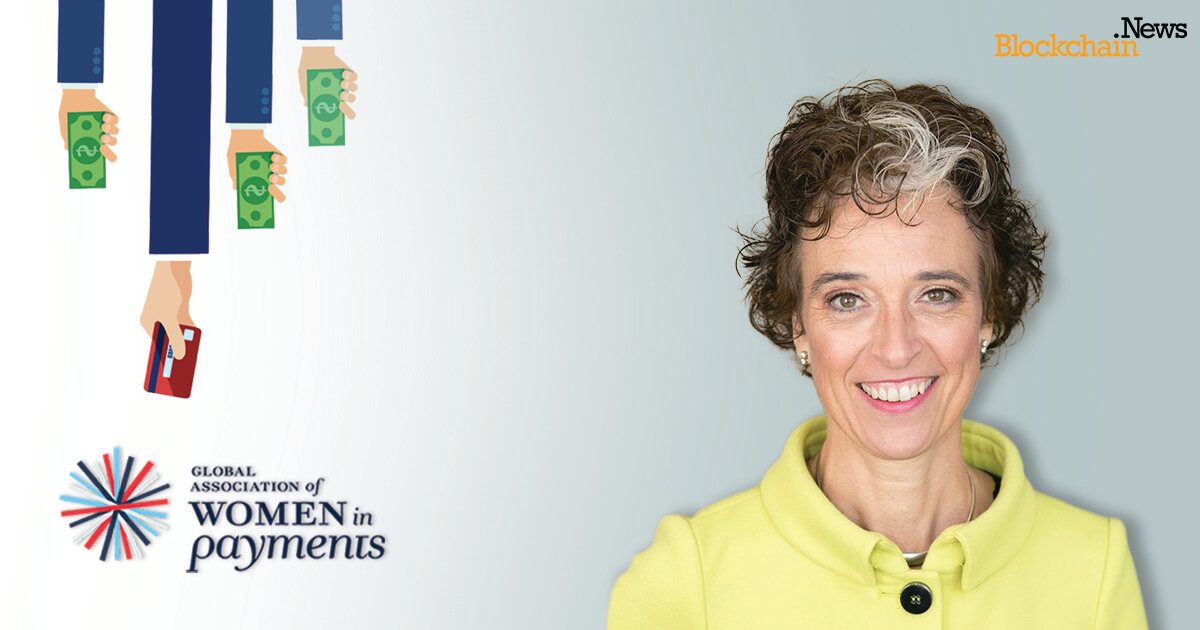 The Asian Financial Forum highlighted the concept of environmental social governance (ESG) for Duncan, as she believes that environmental concerns should come to the fore. In relation to recent environmental incidents, Duncan said, "Looking at the wildfires in Australia last month, and sustainability in our food supply, this forum really brought it to the fore with the discussion about sustainability from a global perspective, and I think we need to continue that dialogue and make it a priority for all of us around the world."
Award Winner for Women in FinTech Powers
Duncan was named to Innovate Finance/ Lloyds Bank's Women in FinTech Power List in 2017 and 2018. Lattice 80 also named her to the Global 100 Power Women in FinTech List 2018 and 2019. "Getting that recognition helps us to build a platform to get recognition for women in the market around the world. It puts a spotlight on what we're doing and helps us to get credibility. Women reach out to us to seek inspiration and leadership to help them to build their careers and connect with other women.
The Global Award Program
Women in Payments has a global award program that celebrates the achievements of women in the industry. "Awards are great, as they recognize and celebrate the women who are winning the awards," Duncan added.
In each country, the organization has an awards committee that selects the awards that they want to present that year in their country. An invitation for nominations is then put out, and women are nominated in the various categories. The awards committee and each country review the nominations and selects the winners. In a predominately male industry, Duncan believes that "it is important that women inspire other women to do things in this industry. Award winners inspire others to build their careers, as their leadership helps pave the way for others to follow. It's not rocket science to build a fantastic career in this industry. Payments is a great place for women to be because we can add a lot of value."
The atomization of payments
"The demand for digital payments is growing as the number of transactions grows," said Duncan. "What we're starting to see is the atomization of payments." She further explained that the UK is looking at a new payment infrastructure to accommodate the growth in volumes of payments while the average value of payments decreases. For example, Uber or Grab drivers were paid weekly or monthly, and there has been a demand for getting paid after every ride. According to Duncan, this trend will ultimately spread around the world as global organizations start to respond to this demand.
Less than 5% of VC funding invested in women-led FinTech companies
With less than 5% of venture capital being invested in women-led FinTech companies, Women in Payments created the "Unicorn Challenge," which is an opportunity for women to pitch their solutions to a live audience. They also have the experience of answering questions from a series of accomplished judges. "The prize is an opportunity to pitch at some of the leading heritage organizations – including big banks, global payment networks, etc, to allow these FinTechs to get feedback from those heritage organizations."
In return, the FinTech companies offer the payment ecosystem a new way of conducting business, bringing innovation to the table. Although these FinTech companies may lack market reach, the heritage organizations can come in and offer that market reach. "Ultimately, in a perfect world, the FinTechs and heritage organizations can collaborate to form a win-win solution."
Read More