3AC Co-Founder Reappears, Blames Liquidators for 'Baiting'
Su Zhu, the co-founder of Three Arrows Capital (3AC), has reappeared guns blazing and faulted liquidators' accusations that he refused to cooperate with them. Zhu had disappeared following the hedge fund firm's implication with liquidity fears on 15th June.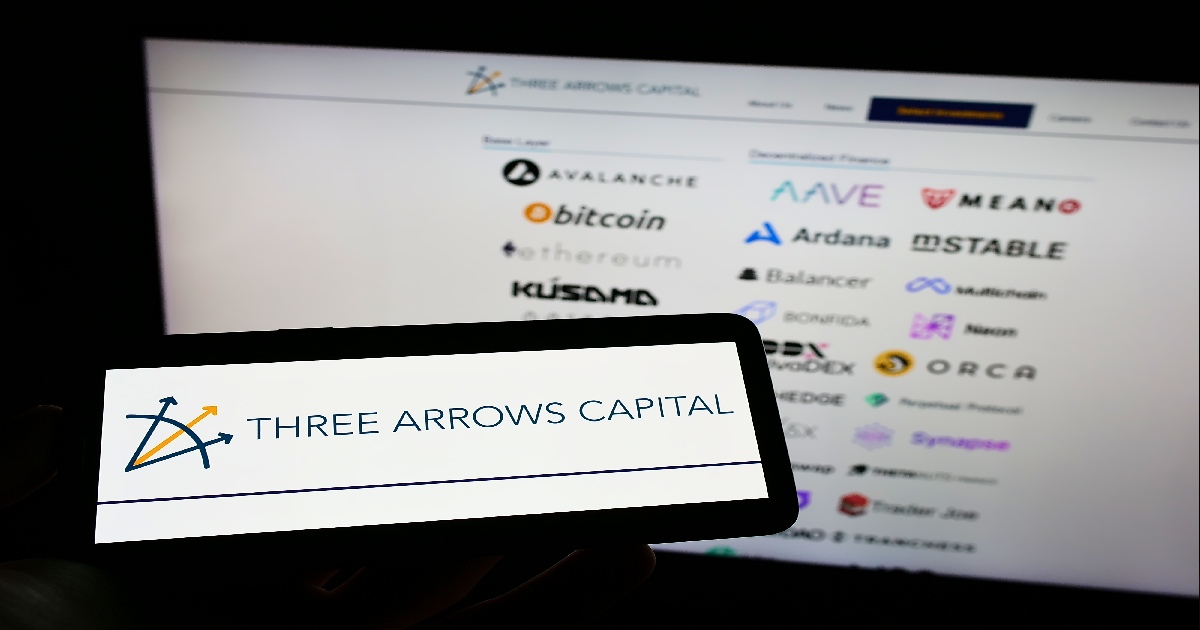 On Tuesday, Zhu twitted addressing speculations regarding his and 3AC co-founder Kyle Davies' whereabouts. The co-founder tweeted: "Sadly, our good faith to cooperate with liquidators was met with baiting."
Zhu posted screenshots of an email sent from his legal counsel to lawyers of Three Arrows liquidators. The email showed dissatisfaction concerning how court filings have proceeded and how liquidators have so far conducted their activities. The email alleged that liquidators are 'baiting' Zhu and co-founder Kyle Davies and ignoring their attempts to work with them in good faith.
Meanwhile, liquidators of 3AC are permitted to subpoena two Co-founders, Bloomberg reported Tuesday. The report said a federal bankruptcy judge granted the emergency motion in a hearing Tuesday. Liquidators at advisory firm Teneo are seeking to investigate and preserve the assets of the bankrupt hedge fund, and plan to contact as many as 24 entities connected to Three Arrows for more information.
In a court filing on Friday, liquidators of Three Arrows Capital Russell Crumpler and Christopher Farmer revealed that the physical whereabouts of 3AC co-founders are currently unknown and mentioned that the co-founders have not yet started to cooperate with them in any way.
However, Three Arrows' legal counsel, Christopher Daniel of Singapore's Advocatus Law, has appeared to defend the whereabouts of these clients, stating that his clients had faced threats of physical violence.
In the screenshot posted by Zhu, Daniel said Three Arrows has not been given copies of the court documents filed in the US court on Friday.
Daniel further mentioned that the hedge fund had compiled a list of assets and sent it to the liquidators. He said that the list was requested by the liquidators who intend to ask the U.S. court to summon Zhu and Davies to provide the document.
Investors Wealth Wipe Off
Three Arrows Capital managed approximate $10 billion in assets as recently as March, making it one of the largest crypto hedge funds in the world.
Now, 3AC is headed to bankruptcy in court after a crash of crypto prices wiped out the company's assets and left it unable to repay its lenders.
3AC had a wide list of counterparties (firms that had put their funds wrapped up in the hedge fund's ability to at least stay afloat).
With the current market plunge, investors with concentrated bets on 3AC and other similar firms suffered severe consequences.
Crypto brokerage Voyager Digital recently filed for Chapter 11 bankruptcy protection after 3AC defaulted to repay the $670 million it had borrowed from the firm.
Crypto exchange Blockchain.com is likely to lose as much as $270 million in loans given to 3AC. Crypto firms including Genesis Capital, FTX, BitMEX, and BlockFi are also poised to lose massive millions of dollars issued to 3AC. Three Arrows Capital is also facing inquiries from Singapore's Monetary Authority (MAS).
Image source: Shutterstock
Three Arrows Capital Files for Chapter 15 Bankruptcy in the US
Read More