A New Era of Smart Banking: Virtual Bank by Standard Chartered Building Digitally-Born Services
Hong Kong's currency board and de facto central bank, Hong Kong Monetary Authority (HKMA), introduced the virtual banking license in 2017 for a "new era of smart banking." Since then, there have been eight licenses granted, one of which includes SC Digital Solutions Limited, the Virtual Bank by Standard Chartered (official name to be revealed), a joint venture between Standard Chartered Bank, PCCW, HKT, and Ctrip. HKT and parent PCCW are one of the dominant telecommunication companies in the region. Ctrip is a Chinese online travel agency that is under the same parent company as Trip.com.
During Hong Kong Fintech Week 2019, Blockchain.News spoke with Deniz Güven, the CEO of the Virtual Bank by Standard Chartered, to understand the current developments and the new technology behind it. The Virtual Bank by Standard Chartered was one of the first granted a virtual banking license on March 27, 2019, from the HKMA along with two other licensees, Livi VB Limited and ZhongAn Virtual Finance Limited.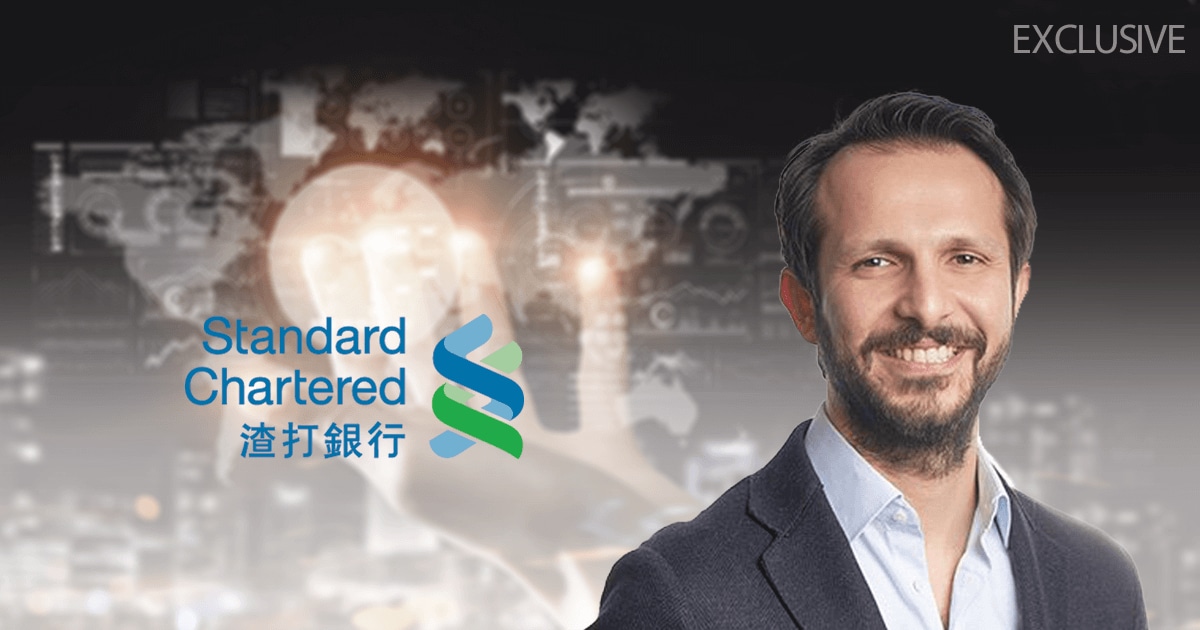 The Journey from Traditional Banking to Virtual Banking
The Virtual Bank by Standard Chartered started around 18 months ago, with preliminary research in ethnographic research to understand the market. Ethnographic research helped with understanding the needs of the market and the consumers' behavior. Güven said: "If we can understand the real behavior behind it, we can build new services."
Güven told Blockchain.News that the Virtual Bank by Standard Chartered has reached out to over 2000 people in Hong Kong from different classes and demographics to understand the needs of the market. "We identified different pain points in Hong Kong. There are a lot of good banks in Hong Kong, and Hong Kong's banking systems are one of the best in the world. From a product perspective, there is a huge maturity."
He elaborated that the Hong Kong market is very advanced in terms of banking products, but not in terms of services and digital platforms. According to Güven, the most significant problem is that there are relatively fewer mobile users in Hong Kong, which is around 40% compared to the users in Europe and the US, which is approximately 70% to 75%. Güven suggested that the service usage is quite limited in Hong Kong, and the market has been premature.
Blockchain for Virtual Banks?
In terms of whether blockchain will be implemented in the virtual bank, Güven said: "We have some plans, but not for day one. I see blockchain as a digital currency, but it can be more than just a currency. It's a behavior."
He believes that instead of going ahead and building blockchain systems first, he explained: "We need to understand real customer needs and put the mental model there, with the right currencies and blockchain as a platform as a technology. If we can identify the right needs, blockchain will be a great use case for us."
Smart Banking for the 'Generation Moth'
Güven explained that classifying behavior is not age-specific. This age-agnostic approach allows the bank to classify people not by their income or age, but by their behavior.
"People have been asking me, is it going to be millennials? I don't believe that it's a millennial explanation. I believe it's people who are attracted to the light of their mobile phones - the generation moth," commented Güven. "Generation moth" refers to the era of people who are always on their mobile phones, who have access to the internet and belong to the digital world, and these are the people the virtual bank is targeting.
Building Digital Services from Scratch
Güven mentioned that the success of mobile and digital banking services relies on building digital services from scratch. "Our starting point was to solve the pain points with the right services and right products, especially with digital-born services."
Currently, the Virtual Bank by Standard Chartered is looking to focus mainly on individual retail banking customers in Hong Kong. "We want to define what is an individual customer and how we do the individual segmentation model. We're trying to create some behavior classes to understand their needs and behaviors."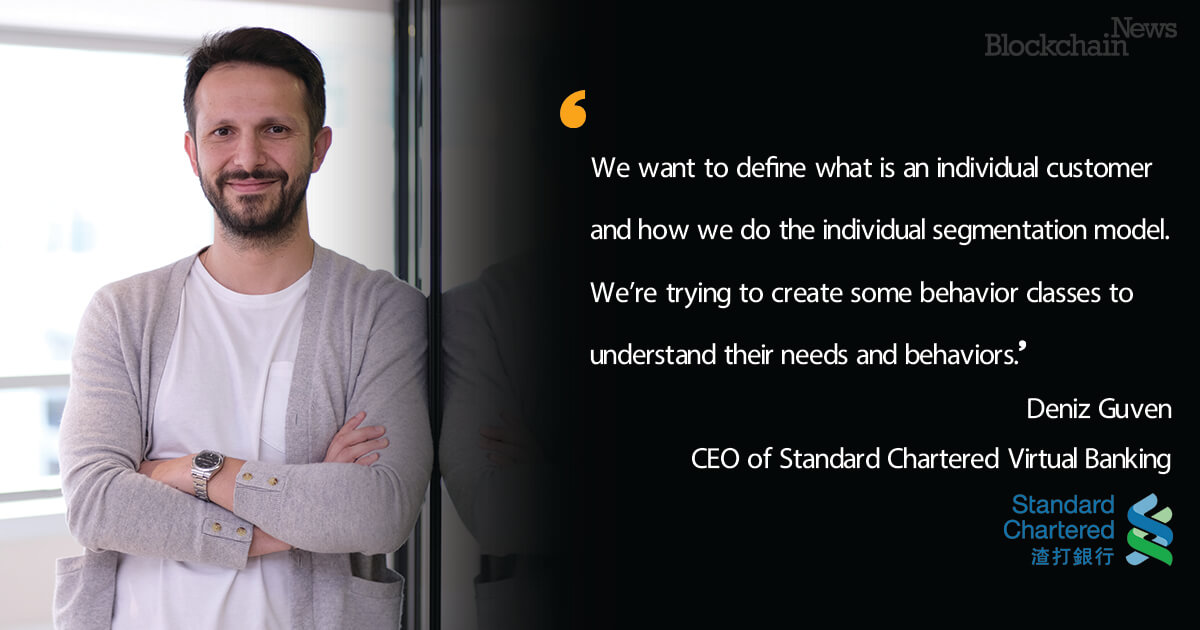 On differentiating the Virtual Bank by Standard Chartered with the other eight licensed virtual banks in Hong Kong, Güven said: "Our aim is to create an end-to-end customer experience."
Secondly, Güven explained that although many people have bank accounts in Hong Kong, they may not be getting the right or the best services from these banks. He refers to these people as the "underserved." He explained that the main goal of the virtual bank is to "democratize the old banking services" and provide a "difference in service levels."

Güven explained the 10 pillars of new operating model for virtual banks during the HK FinTech Week.
PCCW, HKT and Ctrip: The Key Differentiator
One of the members of the Virtual Bank by Standard Chartered is the HKT and parent PCCW Group. Güven elaborated: "They are so important for us because out of the 7.5 million people of Hong Kong's population, they have more than 4 million customers from a distribution perspective."
"Ctrip, they have more than 200 million users globally, and they are very good in the travel industry. We see this as we are building services and distribution channels together." He further mentioned that the average person from Hong Kong travels abroad 4.1 times every year, which emphasizes the value of its partnership with Ctrip. "It's not only about giving mileage programs, but it's also giving more than that – it's giving them the experience. These three things will be so important as a differentiating factor."
"Clean and Lean" for AML/KYC
"AML [anti-money-laundering], KYC [know-your-customer], security and fraud are our first priorities, we are not compromising any of these, but this doesn't mean that we cannot create new experiences for our customers," explained Güven.
AML on the onboarding side can be processed in a few minutes, while machine learning can help to make this process more automated in a clean and lean manner. Güven stated that the main purpose of using new technology is to make the services "leaner."
2020: The Year to Look Out For
Güven said that the virtual bank would be open early next year, in 2020. "Once we open, you will see new and interesting services and products from us. The experience will be totally different, and we will share all these things in the near future."
Güven concluded that with the eight licensed virtual banks in Hong Kong, a lot of value would be created for the citizens in Hong Kong.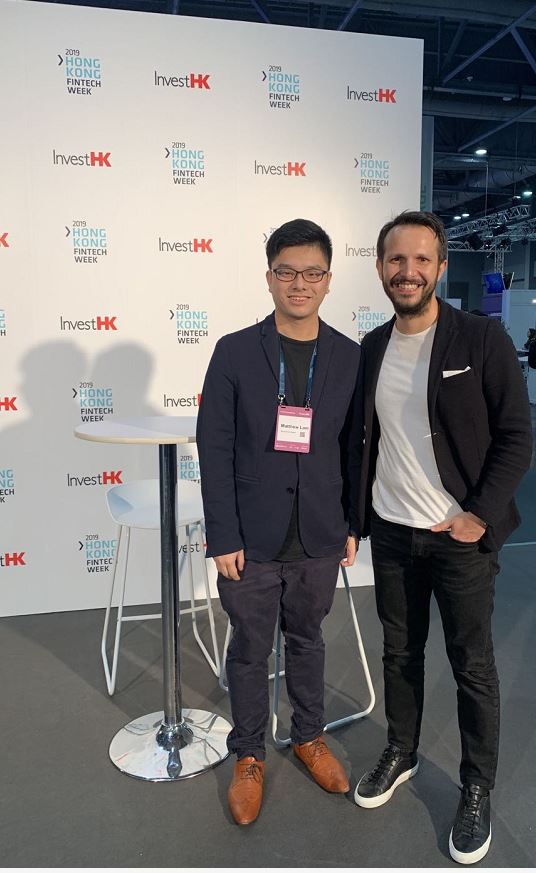 Credits to Edwin Hui for his support to the interview
Read More