Ethereum Closed in Green for 7 Weeks amid Burnt Ether Topping $4b
Even though Ethereum (ETH) had retraced to the $4,313 level during intraday trading, the second-largest cryptocurrency continues to make headlines based on notable achievements.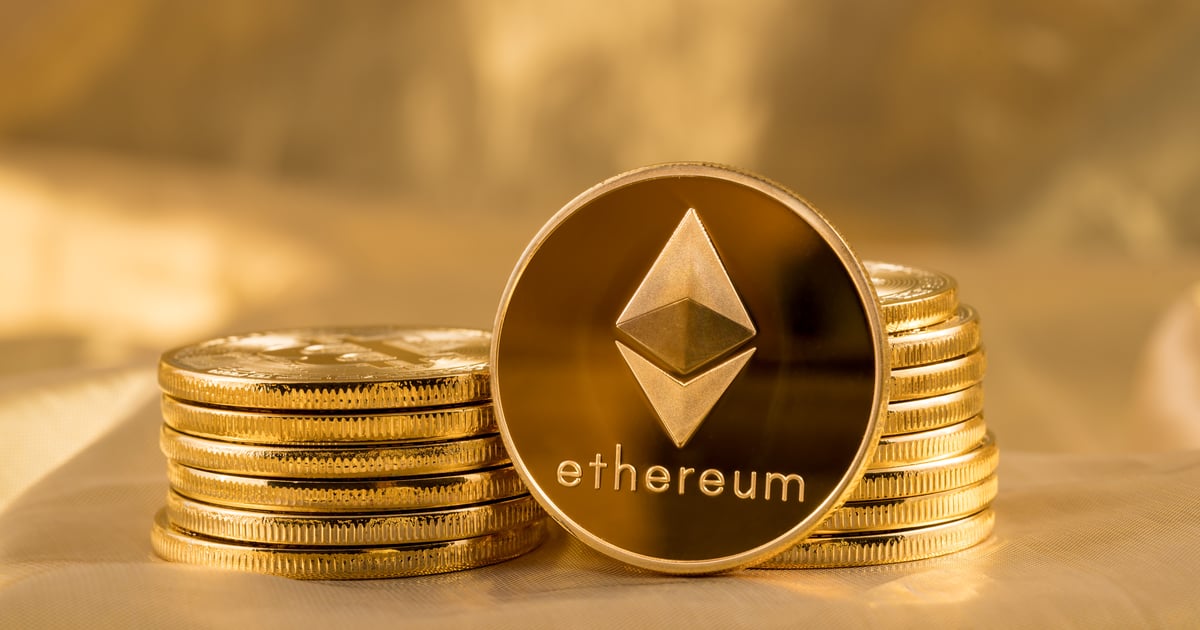 Ethereum has made seven positive weekly closes, given that it has enjoyed a significant upward momentum this quarter.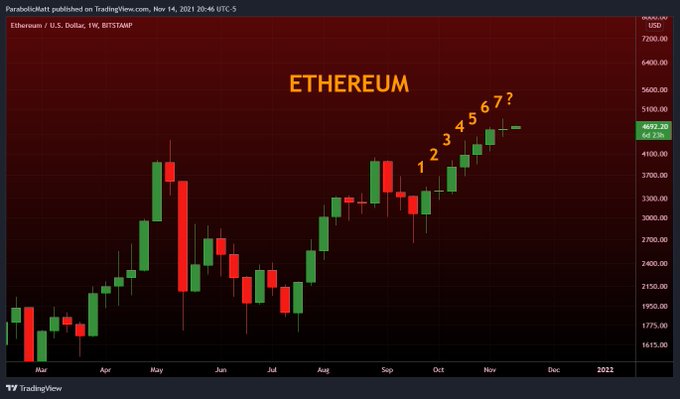 For instance, ETH recently reached a record high of $4,860, a scenario not seen in its 6-year journey. Furthermore, Ethereum is eyeing eight consecutive positive quarters.
Based on the current pullback witnessed in the ETH market, on-chain analyst Lark Davis believes that Ethereum is looking at the next major area of price support at $4,000.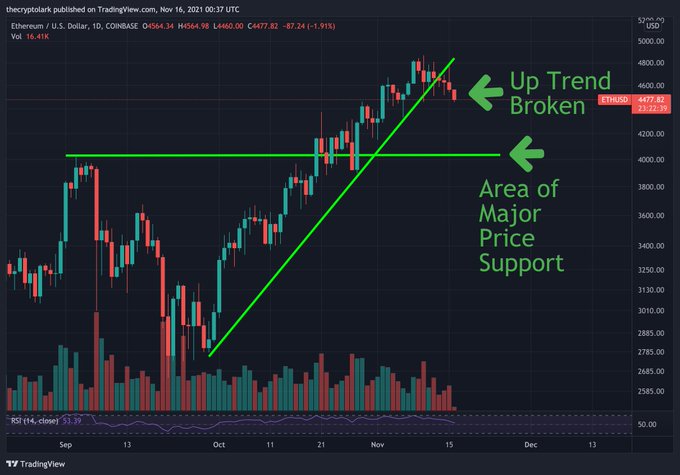 Burnt Ether surpasses $4 billion
According to data analytic firm IntoTheBlock:
"Ethereum deployment of EIP-1559 has led to over 850,000 ETH ($4B+) burned."
The London Hardfork or EIP 1559 upgrade was launched in August and it introduced a feature where Ether would be burnt every time it is used in transactions. This has been causing a supply deficit, which prompts a price increase whenever demand rises.
On the other hand, ETH addresses with more than 10,000 coins have offloaded their holdings because they reached a 6-month low of 1,173.
Meanwhile, Ethereum has been shifting to cold wallets for holding and DeFi-related activities based on diminishing supply on crypto exchanges.
ETH is one of the sought-after networks in the decentralized finance (DeFi) sectors based on some of the features it offers like smart contracts. DeFi enables users to trade, lend or borrow crypto assets in the absence of an intermediary.
Institutional investments have also been trickling into the Ethereum network. For instance, institutional holdings in Grayscale Ethereum Trust rose by 19% in the third quarter of 2021, according to SEC filings.
Ethereum Has Closed in Green for 7 Consecutive Weeks amid Burnt Ether Topping $4 Billion#https://blockchain.news/news/Ethereum-Has-Closed-in-Green-for-7-Consecutive-Weeks-amid-Burnt-Ether-Topping-4-Billion-d309b6f5-c4c6-41a1-afda-f3c6876cc705


Read More