Altcoin Market Capitalization to Expect the Biggest Impulse Wave Since 2017, ETH Price to Surge
Following the Bitcoin price surge, the world's largest cryptocurrency has attracted most of the attention during the recent crypto rally. Bitcoin, being able to record a new all-time high, reaching above $24,000 for the first time in history, stole a lot of the limelight in the cryptocurrency ecosystem.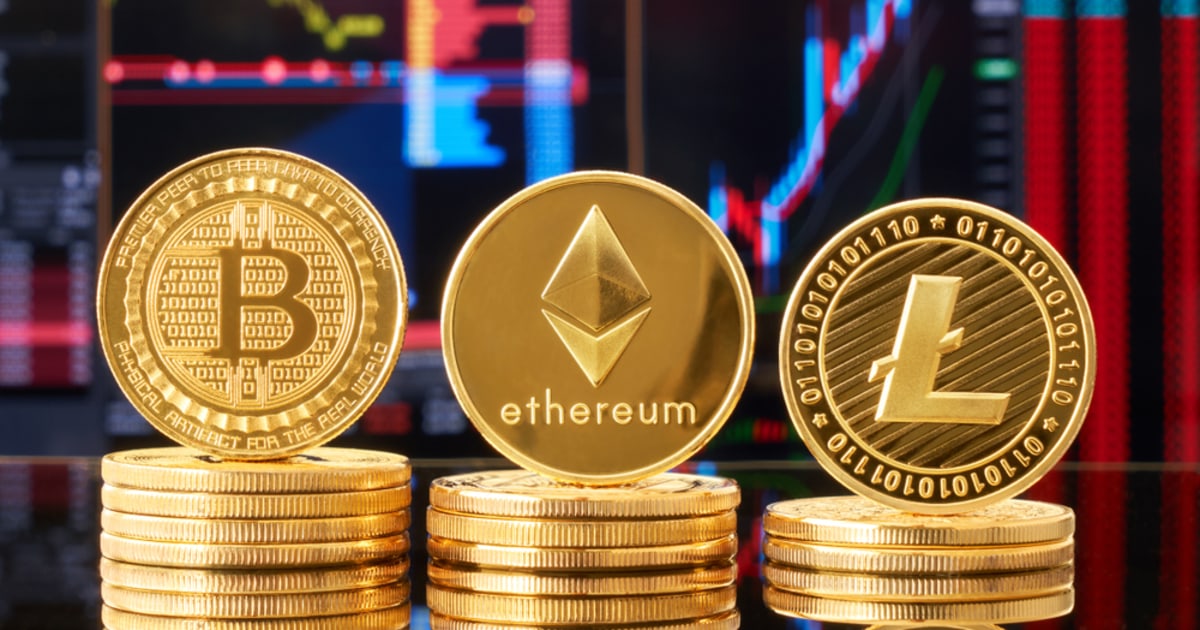 During the recent cryptocurrency rally, many large cap altcoins also managed to climb higher, with Ethereum (ETH) sustaining its price over $600, Litecoin (LTC) reaching over $100 for the first time in months. Litecoin also managed to climb over 40% in the past week, although it is still around 50% below its all time high price seen in 2017.
While Litecoin has managed to keep up its pace with Bitcoin, Ethereum has been seen lagging behind in the recent crypto rally. Other large cap altcoins have also not been able to perform as well as Bitcoin. However, many analysts believe that altcoins would have their time of day soon.
Crypto trader Michael van de Poppe recently said that the next quarter would be good for altcoins. He explained:
"If $ETH is going to make a bottoming construction here (maximum I'd want to see it drop towards 0.024 sats), we'll be in for a magnificent first quarter of 2021. Still standing behind my theory that the next quarter will be good for altcoins."
He added that the altcoin market capitalization is preparing itself for the biggest impulse wave since the bull run seen in 2017. He explained while pointing to the graph below:
"The altcoin market capitalization is making itself ready for the biggest impulse wave since the run of 2017. A correction towards $160-170 billion is still on the tables, but after that, a run towards $440 billion is likely for the $crypto altcoins."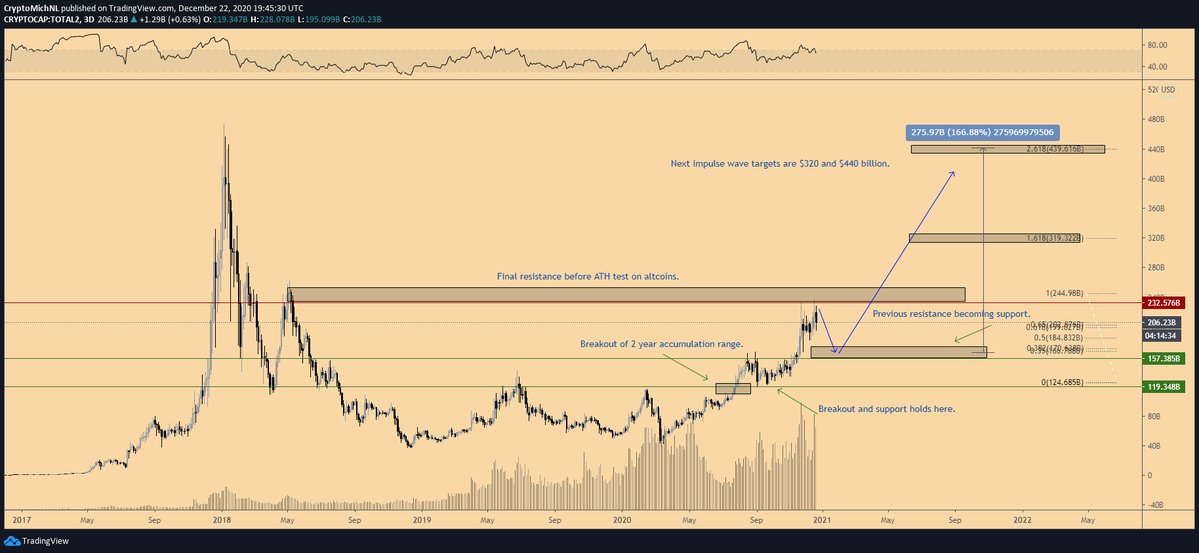 ETH at $800 may be coming soon
Cryptocurrency analysts and traders expect Ethereum's price to surge higher in the near future. Crypto trader George believes that Ethereum and Litecoin's price could not go any lower. He elaborated:
"Doubt we see much lower on $ETH and $LTC. I'm long on both."
Crypto trader Koroush AK hinted that there could be an altcoin season soon:
"Shifting some more bitcoin to alts when $ETH starts to outperform $BTC."
Another crypto trader said that ETH at around $600 a very good price to long the crypto, as the $800 may be coming soon:
"If you get a chance to long $ETH sub $600 you take it. $800 is coming soon."
Image source: Shutterstock
Ethereum Retests Support as ETH Whales Remain Patient While Altcoin Market Slumps
Read More