Ant Group Launches Blockchain-Powered System to Help SMEs in Cross-Border Trade
Ant Group, China's Alipay owner, has established a blockchain-enabled smart contract platform dubbed Trusple to assist small and medium enterprises (SMEs) in carrying out cross-border trade seamlessly. The blockchain system is touted to be a stepping stone towards assisting SMEs and banks hasten and secure the settlement and processing of orders.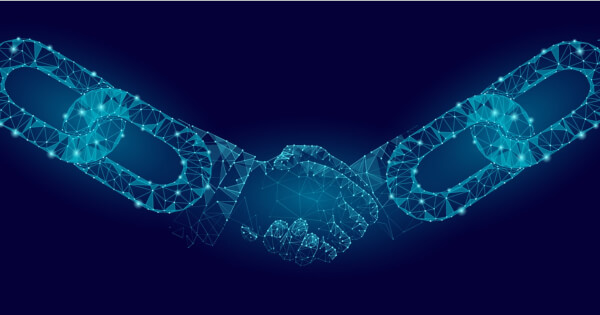 Securing cross-border trade
Trusple is an open platform and is based on Ant Group's blockchain technology called Antchain, which automatically produces a smart contract whenever buyers and sellers upload trading orders. In turn, the trading parties' banks can process payments because key information like logistics, order placements, and tax refund options are instantly attended to.
Trusple also leverages other cutting-edge technologies like the internet of things (IoT) and artificial intelligence (AI) to offer solutions like secure computation.
Jiang Guofei, the president of advanced technology at Ant Group, noted:
"Just like when Alipay was introduced in 2004 as the online escrow payment solution to build trust between buyers and sellers, with the launch of AntChain-powered Trusple, we look forward to making cross-border trading safer, more reliable, and more efficient for buyers and sellers, as well as for the financial institutions that serve them."
Building creditworthiness
SMEs are expected to build their creditworthiness with accomplished transactions on Trusple. This will be instrumental in obtaining financial services from monetary institutions. The launch of the blockchain-based platform comes at a time when Ant Group is preparing for a blockbuster initial public offering (IPO), valued at nearly $30 billion.
In June, China's first national-level blockchain cross-border financial system went live to promote fintech innovations after it was launched by China Guangfa Bank (CGB).
The emerging blockchain developments in China are in line with President Xi Jinping's calls for the nation to roll up its sleeves to become a blockchain haven. He stipulated that the application of this cutting-edge technology had extended to digital asset trading, supply chain management, intelligent manufacturing, IoT, digital finance, and other fields.
Image source: Shutterstock
Read More