Aptos Token Price Surged over 30% following First Week of Trading
Since its launch, Aptos Price (APT) has entered the top 100 largest crypto market caps and showed the biggest return on the market after surging by more than 32% in the last 24 hours, according to data from CoinMarketCap, after significant post listings occurred across major cryptocurrency exchanges — including Binance, FTX, OKX, among others.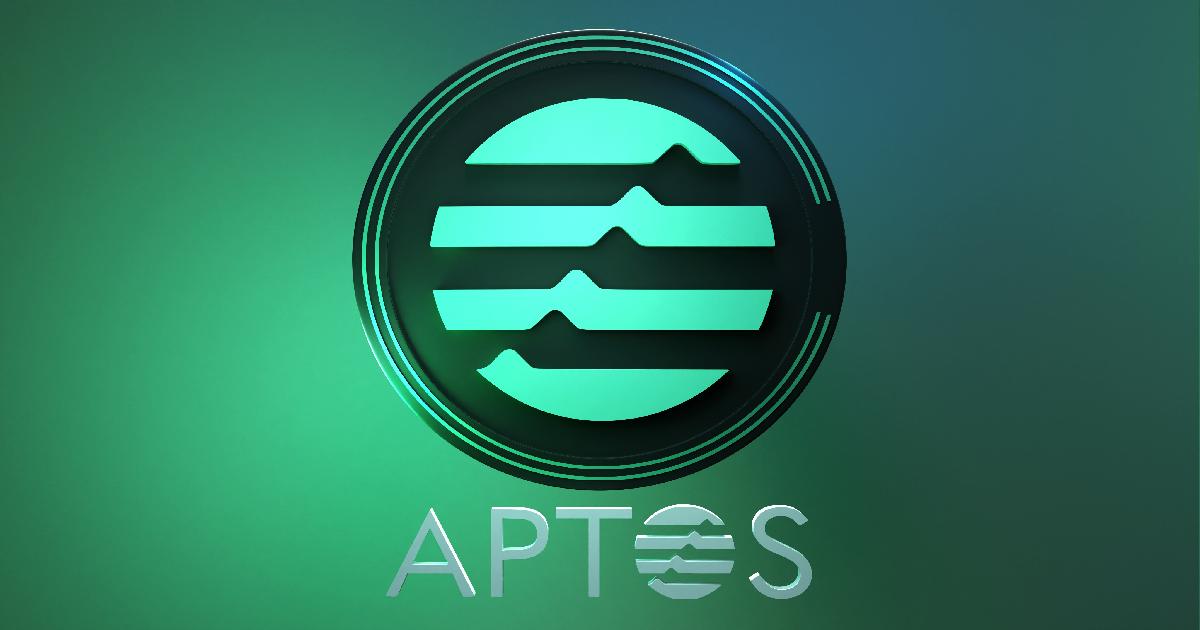 Aptos Labs, a startup founded by employees behind Facebook's ill-fated Diem cryptocurrency, started trading for a week on Oct 17 with its blockchain mainnet Aptos as well as its native cryptocurrency.
Source: TradingView
Before its launch, Aptos was considered a potential "Solana killer" and made promises to make transactions faster and cheaper on a blockchain that supports non-fungible tokens (NFTs), decentralized autonomous organizations (DAOs), and decentralized finance (DeFi) activity. Aptos boasted that it was capable of about 130,000 transactions per second. But during its launch on Monday, it was reported by an engineer from Paradigm that the blockchain was capable of less than seven transactions per second – less than the Bitcoin network.
However, Aptos co-founder Mo Shaikh responded to the allegation. While he was excited about the launch of the blockchain, he acknowledged that the slow start and the low TPS "were the results of the fact that the network was underutilized, and this was only from growing pains."
Despite being a new token, APT has managed to situate itself in the top 60 standings in terms of market capitalization size. Currently, Aptos (APT) is ranked 44 out of more than 13,000 listed crypto coin projects today, as per data from CoinMarketCap.
The reasons why APT is succeeding in the market are based on three factors, negative funding rates, VC's support, and the market's recovery.
So far, the Aptos price has rallied 32% while funding rates have become negative. This means that shorts are paying longs. Funding rates may sometimes act as an initiator for a reversal as opening more short positions become more expensive, and bulls get support from market makers. Normally after funding rates become negative, they are paying bulls, as illustrated by figures below.
Source: coinglass.com
It is not a secret that before the listings of Aptos coin on large exchanges, the cryptocurrency already received a massive amount of support from institutional investors tied to the project to Meta's Diem crypto project. The launch of Aptos came after the blockchain platform raised $200 million in March, backed by Andreessen Horowitz, Coinbase Ventures, FTX Ventures, Multicoin Capital and other big crypto venture capital firms.
Despite the 50% plunge, Aptos remains one of the biggest digital assets on the market, and the potential market recovery brings some support for the token.
At the time of writing at 09:23 PM, EAT (Eastern Africa Time) on Sunday, APT was trading at $9.60 with a 24-hour trading volume of $1,530,266,354, according to CoinMarketCap. Aptos coin is currently ranked #44, with a live market cap of $1,202,252,216, according to CoinMarketCap. It has a circulating supply of 130,000,000 APT coins, and the max.
Image source: Shutterstock
Bitcoin Braces for Deeper Bear Market as Fed Eyeing Another Big Rate Hike
Read More