Argo Mining Crypto Production Rose to 219 BTCs in July
Argo Blockchain plc, a publicly traded cryptocurrency mining firm based in the UK, on Friday, announced its operational update for July 2022.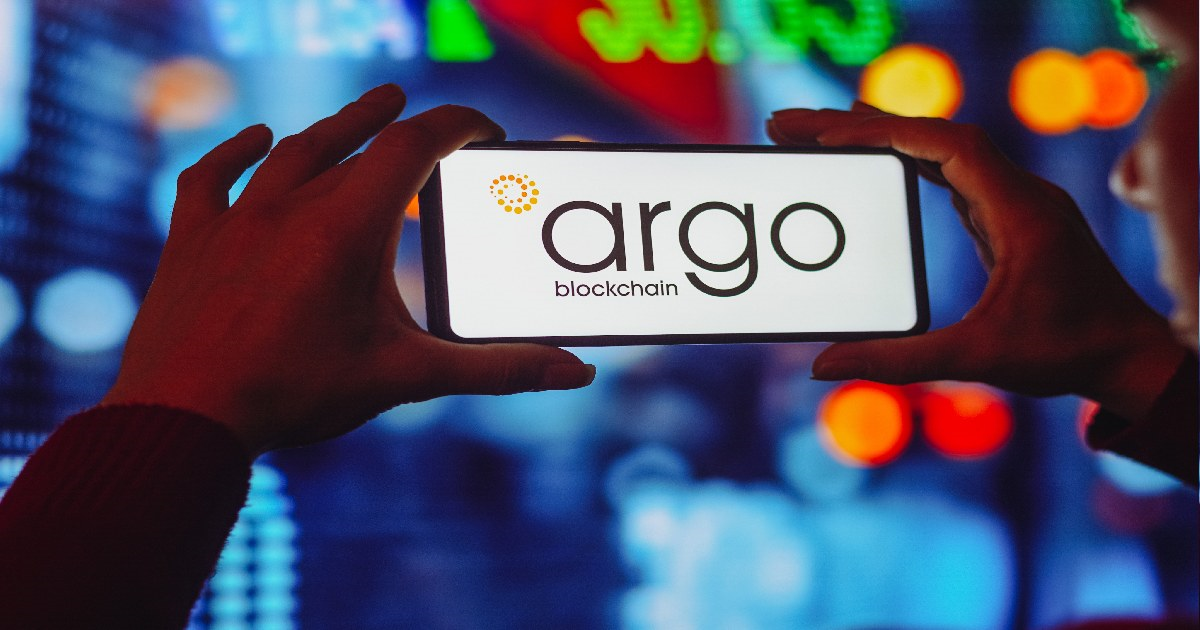 During the month of July, Argo revealed that it mined 219 Bitcoins as compared to 179 BTCs in June 2022.
The company further said its mining revenue in July amounted to £3.89 million [$4.73 million] compared to June's £3.38 million ($4.35 million).
As of 31 July 2022, Argo said it held 1295 Bitcoins, out of which BTC Equivalents were 227.
Mining Hardware Machines Update
During the month of July, Argo stated that it completed its machine swap of about 10,000 S19s Antminers, which were hosted with Core Scientific, and finalized its strategic pivot to a self-hosted business model.
As a result of the completion of its machine swap, Argo said it now expects to generate better performance from its mining machines and have greater control of operations, including operational expenses.
Apart from that, Argo mentioned that in July it faced operational challenges with its 17 series machines. The company, therefore, conducted a comprehensive review of its entire mining fleet, with a focus on its S17 and T17 miners (collectively, the "17 series machines").
As a result, Argo identified that it was not the only miner affected by the hitches associated with its 17 series machines. There were also high failures among the 17 series machines in other crypto mining firms in the sector.
Despite Argo removing the non-operational 17 series machines, its total hashrate at the end of July was around 2.23EH/s. This figure took into account the company's continued installation of the S19J Pros ordered from Bitmain and the completion of the Core machine swap.
Peter Wall, Argo's CEO, talked about the development: "We would like to thank Core Scientific for acting as an invaluable and reliable business partner in this transition period which represents a crucial step for Argo's future development. The completion of the S19 machine's swap marks a further consolidation of our infrastructure, allowing us to retain further control of our operations and adjust them in accordance with our needs at any given time. While there have been some challenges in operating the 17 series machines, we are pleased with the ROI we have achieved on this portion of our mining infrastructure."
Financing Deal
Moreover, during the month of July, Argo said it sold 887 Bitcoins at an average price of around $22,670. The firm said it used the proceeds to reduce obligations under a BTC-backed loan agreement with Galaxy Digital and to fund operating expenses and growth capital.
As of 31 July 2022, Argo mentioned it had an outstanding balance of $6.72 million under the BTC-backed loan, a huge reduction from the maximum outstanding balance of $50 million in Q2 2022.
Helios Power Activities
During the month of July, Argo's electricity costs at its Helios facility in Texas continued to rise higher than anticipated in the past. Electricity costs have increased around the world, mainly because of higher natural gas prices stemming from the war in Ukraine, as well as increased demand for electric-powered air conditioning during an unusually hot and dry summer.
In the middle of July, Argo said ERCOT (The Electric Reliability Council of Texas, Inc) – a US organization that operates Texas's electrical grid –issued a conservation alert urging all residential, commercial, and industrial electricity users to reduce electricity consumption during specific afternoon hours when electricity demands were at its highest.
As a result, Argo and major large-scale Bitcoin miners in Texas, proactively shut down their mining operations and reduced usage by over 1,000 MW, thereby reducing strain on the grid during peak demand.
Image source: Shutterstock
UK's Argo Blockchain Buys 320 Acres in Texas to Build Bitcoin Mining Facility
Read More