Aspen Creek Launches First Solar-Powered Bitcoin Mining Facility in Colorado
Aspen Creek Digital Corporation ("ACDC"), a U.S.-based crypto mining firm, announced on Thursday that it has launched Bitcoin mining at a six-megawatts solar-powered facility in the western part of Colorado.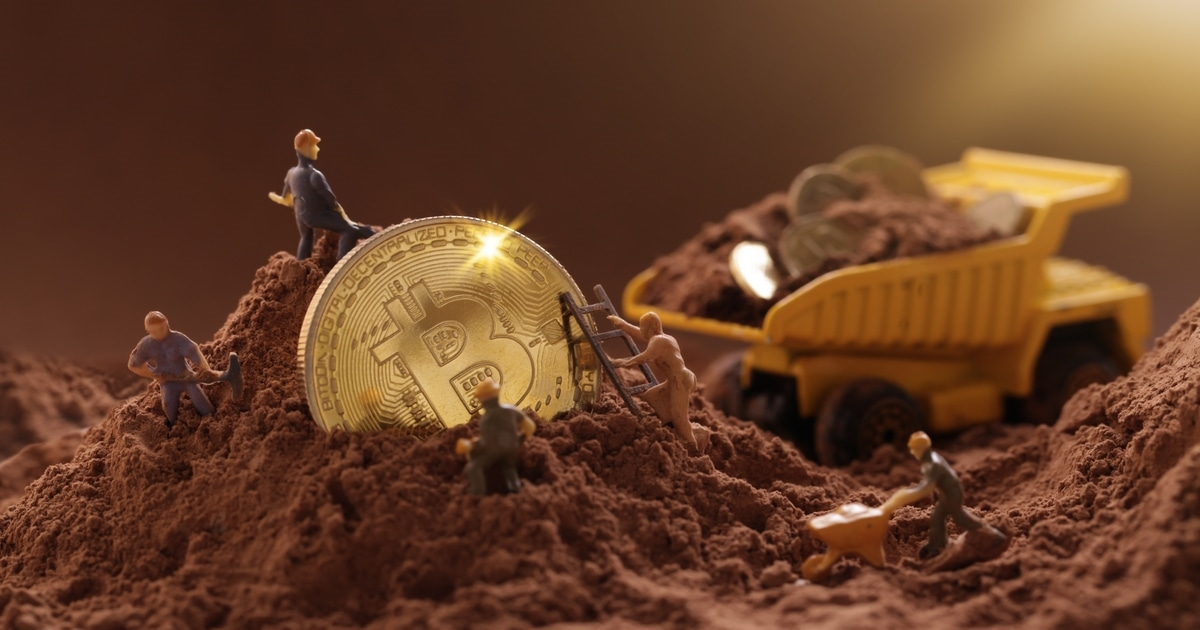 Aspen said its mining operation is co-located at a solar farm that has a capacity of 10 megawatts. While the miner intends to begin with Bitcoin mining at its data centre, it plans to eventually provide computing services to other businesses.
The Colorado data centre will run S19 Bitcoin mining machines and be co-located with a 75,000-square-foot research-and-development centre and fulfilment facility, Aspen said. The facility will serve as centralized testing, maintenance, storage and training hub for the company's computing infrastructure.
Founded in January, Aspen is entering the industry at a time when existing miners are facing difficulty to remain profitable with the current plunge in crypto prices.
Alexandra DaCosta, CEO of Aspen Creek Digital Corporation, commented: "Recent market volatility has demonstrated the importance of our core strategy: controlling power as the principal input in bitcoin mining. The success of our first project is proof of our concept to substantially lower the cost of energy, the single largest input for bitcoin mining, and to do it sustainably. Our talented team and partners will dramatically improve the sustainability of the industry while building strong partnerships with local communities, delivering carbon transparency, and enhancing grid resiliency."
Galaxy Digital – a crypto-focused financial services firm – was delighted by Aspen's solar power project and management team, and therefore accepted to collaborate with the miner. As a result, Aspen said it has hosted some of Galaxy's own miners at its Colorado site.
Besides that, Aspen stated it is building its second Bitcoin mining facility in Texas. The mining site, which is set to be operational this summer, is a 30-MW data centre with the capacity to host 10,000 ASIC (application-specific integrated circuit) miners co-located behind-the-meter with an 87-MW solar farm. Aspen also said it is developing its third mining centre elsewhere in another site in Texas – the 150-MW data centre co-located behind-the-meter, with a 200-MW solar farm.
Developing Crypto Mining Renewable Energy
The launch of Aspen's solar-powered Bitcoin mining centre is good news for the rest of the other Bitcoin miners.
Several experts worldwide have criticized Bitcoin mining for its high energy consumption. It is estimated that Bitcoin consumes electricity at an annualized rate of 127 terawatt-hours (TWh). Such usage exceeds the entire annual electricity consumption of Norway.
In May last year, Tesla CEO Elon Musk decried Bitcoin's "insane" energy consumption, noting that the flagship cryptocurrency "comes at great costs to the environment."
In June last year, Financial services firm Square Inc. announced plans to build an open-source, solar-powered Bitcoin mining facility in the US through a partnership with blockchain technology provider Blockstream. The aim of the two firms was to drive the adoption and efficiency of renewables within the Bitcoin ecosystem.
This came weeks after Elon Musk's move and launched a Bitcoin Mining Council along with US crypto miners to promote sustainable mining.
In April this year, Blockstream and the Block Inc (formerly Square) announced the construction of a solar-powered Bitcoin (BTC) mining facility in Texas that uses solar and storage technology from Tesla. The site is expected to be completed toward the end of this year.
Early last month, Uzbekistan allowed firms to mine cryptocurrencies using solar energy and therefore exempted all crypto operations by domestic and foreign companies from income tax.
Image source: Shutterstock
Bitcoin Accelerates the Development of Renewable Energy for Bitcoin Mining
Read More