SBF Denies Insolvency Rumours of FTX, FTT Token Slumps Over 6% during Intraday
FTX CEO Sam Bankman-Fried tweeted Monday, claiming that "FTX is fine. Assets are fine." However, FTT, the native token of the crypto exchange FTX, its price has slumped over 24 % over the 24 hours; dropped over 6% during the intraday of Hong Kong time.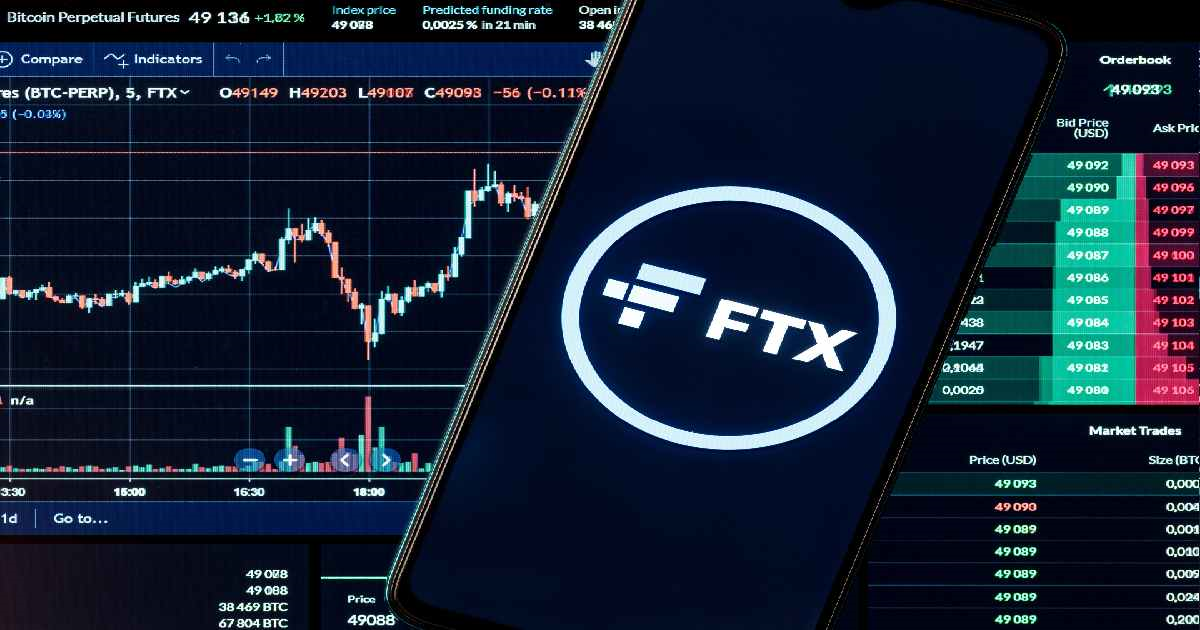 "FTX has enough to cover all client holdings. We don't invest in client assets (even in treasuries). We have been processing all withdrawals and will continue to be," said Bankman-Fried on his Twitter, trying to boost the confidence towards his investors as the speculation mounted over the weekend about the solvency of billionaire Bankman-Fried's FTX crypto exchange.
The CEO made a move after he disclosed the health of FTX's balance sheet—a warning he has learned from the Terra luna meltdown.
On Monday, Binance CEO Changpeng Zhao shocked the crypto community with the exchange's move to liquidate its holdings of FTX's cryptocurrency FTT, a rival to Binance's own much larger BNB stablecoin. Blockchain.News reported the matter.
While CZ did not specify the value of the FTT cryptocurrency he planned to offload, he confirmed via Twitter that almost $600 million of FTT was transferred from a wallet to Binance's exchange as "part of" Binance's FTT exit.
CZ posted to Twitter on Sunday that liquidating FTT is just post-exit risk management, learning from luna. CZ said, "Due to market conditions and limited liquidity, we expect [the sale of Binance's FTT] will take a few months to complete," adding that the sale would be done in a way that "minimizes market impact."
"I'd love it if we could work together for the ecosystem," Bankman-Fried said in his tweet on Monday, referring to Zhao.
Following its collapse, Celsius has been accused of artificially inflating its balance sheet by manipulating the price of its cel cryptocurrency.
Last week, the crypto blog Dirty Bubble Media drew parallels between Sam Bankman-Fried's trading company Alameda Research and the bankrupt crypto lender Celsius after media reports alleged that Alameda's balance sheet is being used by FTX to boost its native token, FTT.
Yesterday, Caroline Ellison, CEO of Alameda, hit back against CZ's suggestions, telling him that if he is looking to minimize the market impact on his FTT sales, then Alameda would happily buy it all from him at $22. Ellison then posted that Alameda's reported balance sheet is "for a subset of our corporate entities", and the company has more than "$10 billion of assets that aren't reflected there."
Crypto Community Raises Concerns
The drama has caused anxiety among the crypto community members who fear the industry will be hard hit by another Terra luna crash or Celsius-style meltdown after the stablecoin reserves on the exchange dropped significantly over the last 24 hours.
Yesterday, CryptoQuant data indicated that the FTX stablecoin reserve is currently at $107 million, an improvement after it dropped by 93% over the last two weeks to $51 million earlier.
The increased reserve was because Alameda Research sent stablecoins from Circle and other exchanges to FTX. Alameda is a crypto trading firm owned by FTX founder Sam Bankman-Fried.
On-chain analyst Lookonchain also stated that Alameda has withdrawn $487 million USDC from Circle and transferred it to the FTX exchange since November 3. It also withdrew more than $197 million USDC from Circle after CEO Caroline Ellison said the trading company was willing to purchase Binance's FTT for $22 each.
Furthermore, Chinese crypto reporter Colin Wu reported that firms like Jump crypto and Nexo had made huge amounts of withdrawals from FTX over the last 24 hours.
Lookonchain reported that such a wave of withdrawals has made FTX's hot wallet value drop to $1.8 billion from $2.4 billion in the last 24 hours.
Crypto influencer and founder of crypto banter Ran Neuner also informed his followers to withdraw their funds from FTX while noting that he has nothing against the exchange. Ben Armstrong (BitBoy Crypto) also urged people to close their FTX accounts without saying that the exchange was insolvent.
But Gabriel Shapiro, the general counsel at blockchain researcher Delphi Labs, tweeted that [It] feels like people want FTX to be insolvent and are trying to cause a bank run. [It] would be another major political [and] regulatory black eye for the industry—can we not?"Meanwhile, Bankman-Fried has emphasized that all is well with the FTX exchange. He tweeted that the exchange had already processed billions of dollars of deposits/withdrawals yesterday and said it would keep doing so. He added that the exchange would welcome users who withdrew their funds when all these blow over.
Image source: Shutterstock
Binance Delists FTX Tokens Due to Crypto Users' Lack of Understanding
Read More