Banks to Inform Reserve Board Before Engaging in Crypto Activity, Fed Warns
The US Board of Governors of the Federal Reserve System on Tuesday released new information that directed Fed-supervised banks to ensure they check first that any cryptocurrency activities they want to engage in are legally allowed.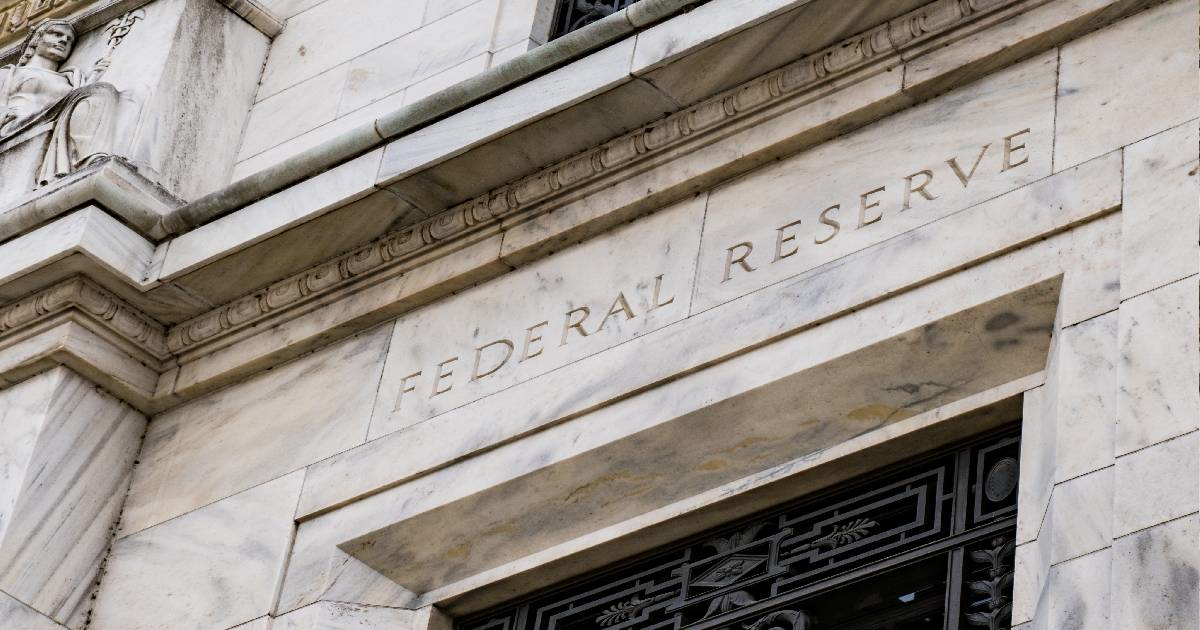 The letter, signed by Michael Gibson, the director of the subdivision of supervision and regulation, and Eric Belsky, director of the division of consumer and community affairs, said banking organizations should inform the Federal Reserve Board before engaging in crypto-related activities to assess whether such activities are legally acceptable, and determine whether regulatory filings are required.
The letter said that banks are expected to contact their supervisor at the Fed if they are interested in dealing with digital assets activities. Apart from that, banks should put risk management systems and controls in place.
The open letter said the crypto industry presents potential opportunities and risks to banks and their clients.
"The emerging crypto-asset sector presents potential opportunities to banking organizations, their customers, and the overall financial system. However, crypto-asset-related activities may pose risks related to safety and soundness, consumer protection, and financial stability," the press release stated.
The letter warned that crypto-related activities could pose risks related to the relative immaturity of the technology that underpins virtual digital currencies, including risks concerning money laundering and cybercrime concerns, consumer protection risks, as well as potential risks to financial stability.
The press release states, "Certain types of crypto assets, such as stablecoins, if adopted at a large scale, could also pose risks to financial stability including potentially through destabilizing runs and disruptions in the payment systems."
Calls for clear regulatory guardrails
Cryptocurrency has been on a rollercoaster lately, especially triggered by volatility, crimes, and market crashes associated with such digital coins.
Three Arrows Capital, a crypto hedge fund, went bankrupt a few months ago, and the fund's founders went missing. And many other crypto lenders became deeply insolvent as a result of extreme market conditions.
In late May, the Federal Reserve Vice Chair Lael Brainard became the latest to talk about the industry. She pointed out that the growth in crypto coins and the recent collapse of algorithmic stablecoin TerraUSD and Tether's dipping below its intended one-to-one peg to the dollar highlighted the need for better regulatory guidelines around such instruments.
Early last month, the Federal Reserve Vice Chair further said regulation is needed, or the crypto industry could become a wider danger.
The lack of regulatory guidelines has been a troublesome and confusing concern for the industry.
Brainard's comments came a month after US Senators Cynthia Lummis (R-Wyo.) and Kirsten Gillibrand (D-N.Y.) introduced legislation to create a regulatory framework for digital assets such as cryptocurrency that would empower the Commodity Futures Trading Commission (CFTC) to regulate most of the industry.
In March, President Joe Biden issued an executive order on digital assets that attempted to fix the lack of a framework for crypto development in the U.S.
Image source: Shutterstock
Why Bitcoin Has Threatened US Dollar Dominance and Federal Reserve
Read More