BitMEX CEO Arthur Hayes Agrees to Surrender to U.S. Authorities
Fugitive executives of crypto derivatives exchange BitMEX have been discussing a surrender agreement with the U.S. government.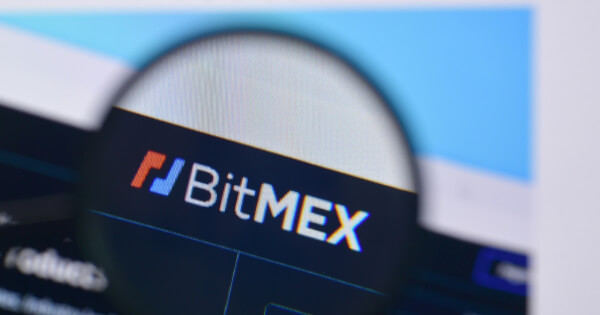 Last October, BitMEX CEO Arthur Hayes and four of the exchange's executives and co-owners were charged by the U.S Department of Justice (DOJ) and the Commodity Futures Trading Commission (CFTC) for violating the Bank Secrecy Act and for money laundering.
Currently, Hayes is residing in Singapore, but per court transcripts obtained by sources familiar with the talks, the former BitMEX CEO will surrender to the U.S. government on April 6, in Hawaii. According to Jessica Greenwood, the U.S. assistant attorney in charge of the case, Hayes intends to continue living abroad, but has agreed to appear in New York for trial if needed.
She said: "We have discussed with counsel how to arrange for a voluntary surrender, and he has proposed appearing within the United States in Hawaii and having his initial appearance there and then […] The idea would be that he would appear initially in Hawaii, then appear before your Honor remotely. And then he would continue to reside abroad with travel to the United States for appearances as needed."
Greenwood also disclosed that Ben Delo, BitMEX's co-owner, will potentially surrender in New York at the end of the month. As for the remaining defendants, it is uncertain whether they will cooperate with US authorities like Hayes and Delo and surrender. Currently, talks as to how and when they will appear are still being worked out.
BitMEX charged by CFTC and DoJ
Last October, the CFTC charged BitMEX lead officials for illegally operating in the United States. A civil enforcement action was filed against CEO Arthur Hayes, and co-founders Samuel Reed and Ben Delo. The CFTC accused them of failing to implement mandatory Know-Your-Client (KYC) regulations and anti-money laundering (AML) policies.
Per the official complaint, the CFTC alleges that BitMEX was illegally offering leverage retail commodity transactions, options, futures, and swaps on cryptocurrencies – enabling platform users to employ leverages of up to 100x and generate exaggerated profits from minor fluctuations in crypto prices.
Following the lawsuit, Arthur Hayes stepped down from his role as Chief Executive Officer of the crypto company.
Image source: Shutterstock
Ripple's Brad Garlinghouse and Chris Larsen File for Motion to Dismiss SEC Lawsuit
Read More