Blockchain Industry Leaders R3 and FORMS HK join Cyberport to Launch "Block AdVenture" Program
Hong Kong's innovation hub, Cyberport has partnered with leading global enterprise blockchain platform provider R3 and pioneer of blockchain applications FORMS HK to launch the Block AdVenture program.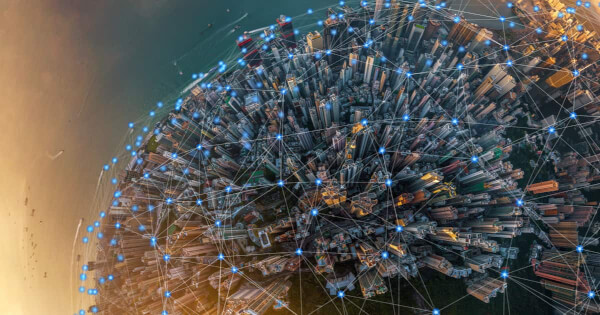 The Block AdVenture program is part of Cyberport's commitment to empowering Hong Kong start-ups through the use of cutting-edge technologies and creating innovative digital solutions that meet the market's needs. Blockchain is one of the key technology clusters promoted by Cyberport.
According to a release shared with Blockchain.News on Oct 22, the Block AdVenture, program equips local startups with a deeper knowledge of blockchain and assistance in making better use of blockchain platforms. The program has been designed to help start-ups validate their business ideas and accelerate their product-market fit through community events, workshops, mentorship from industry leaders and access to prospects and investors.
Eric Chan, Chief Public Mission Officer of Cyberport, said:
"Blockchain applications have become prevalent across different industries, helping to make the information transfer in business activities more efficient and transparent. We can see successful examples of blockchain technology being used in finance, logistics, testing and even esports and the fashion industry."
How does it Work?
Over the three month duration of the Block AdVenture program, representatives from R3 and FORMS HK will pass on their knowledge of blockchain applications to start-ups and provide one-on-one coaching to help participants develop proofs of concept (POCs).
Marc Liew, APAC Venture Development Lead of R3, said:
"R3's Venture Development program will serve as a gateway to the R3 ecosystem for entrepreneurs and start-ups seeking to leverage blockchain technology to accelerate their business. As the world of enterprise rapidly evolves, businesses need strong partnership networks and support to face a 'new normal' – and we will do everything we can to support Hong Kong's thriving technology sector in collaboration with our partners."
The program is open to all start-ups and other local companies that have an interest in applying blockchain technology in their business development but only ten will be shortlisted to take part in Block AdVenture based on three criteria – impacts, innovation, and technology – in the business proposal they submit.
The Block AdVenture program will end with a demo day, and the most outstanding companies will be awarded cash prizes and investment matching opportunities as well as the Corda Enterprise Development License to help deploy their solution for production. In addition, R3 will provide all participants with an extended Corda Enterprise evaluation license, free AWS cloud credit, business use case consultancy, one-on-one industry expert mentorships, and technical consultancy.
The program is free of charge. Hong Kong startups interested in taking part can apply before November 16.
In other news, R3 has also teamed up with tech giant IBM to boos Hybrid Cloud capabilities with blockchain, for enhanced data privacy, compliance and performance.
Image source: Shutterstock
Read More