'Blockchain Is Bunk': Crypto Critics Find their Voice
John Stark, the founding chief of the US SEC's Office of Internet Enforcement, has emerged as one of the most outspoken critics of cryptocurrency. In an interview published on Sunday, September 4, Stark talked about several reasons why he is sceptical of crypto.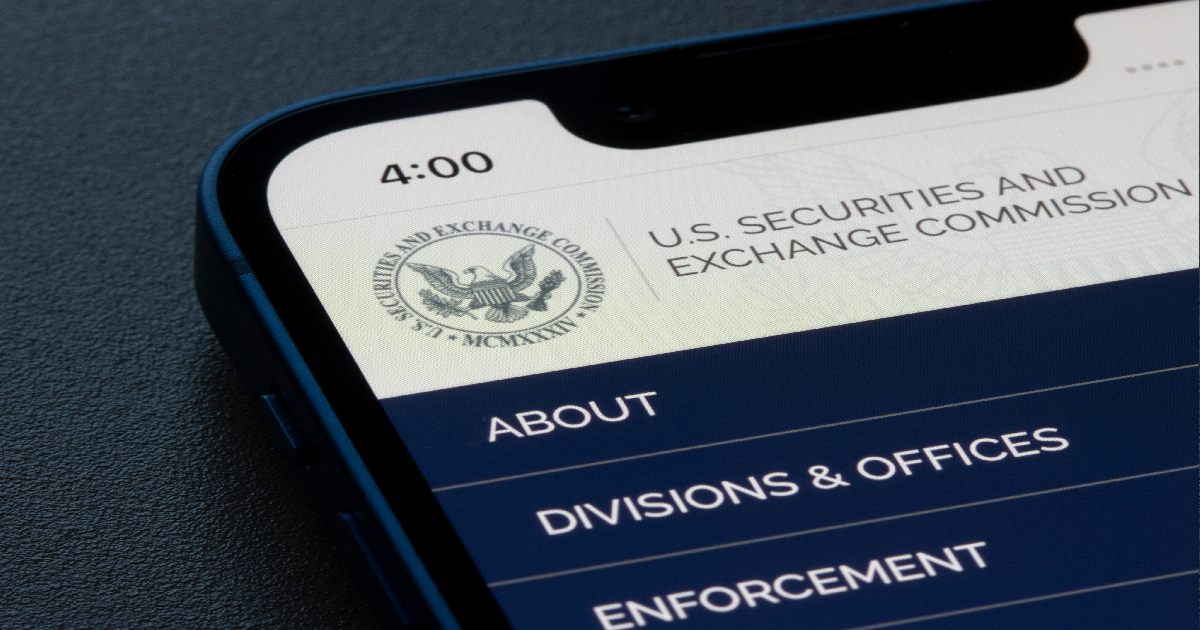 Stark helped launch the SEC's Office of Internet Enforcement in 1998, during a bull market associated with the dot-com boom. He served as an attorney for 18 years in the US SEC's Enforcement Division and 11 years as founder and chief of the SEC's Office of Internet Enforcement.
Under the SEC's Office of Internet Enforcement, Stark's team was in charge of cracking down on securities fraud committed through the nascent but rapidly growing web.
More than 20 years later, Stark is now speaking out against what he views as a new wave of fraud associated with cryptocurrencies and blockchain.
According to the interview, Stark is a leading figure in a movement (a network constituted of major technologists, academics, journalists, and activists) pushing for a more critical view of the blockchain industry and the trend.
In the interview with Protocol.com, a U.S. media firm, Stark discussed what the network of crypto detractors hopes to achieve and why he decided to battle the blockchain.
Stark said the movement aims to bring some sunlight to all of the misrepresentations and fallacies of Web3, crypto, DeFi, NFTs, and blockchain and to focus on why such products are not a good thing.
As per the report, one member of the movement is the prominent software engineer Stephen Diehl, who was among the technology experts who sent a letter in June to U.S. congressional leaders urging them to resist the crypto hype.
According to the report, Stark has joined the first major gathering of this network of crypto critics, including Rep. Brad Sherman, Chair of the House Financial Services Subcommittee on Investor Protection, and Alex Sobel, a member of the British Parliament.
In the interview, Stark questioned hypes surrounding cryptocurrency, DeFi, NFTs and all other Web3. He said among the reasons for users to be sceptical of crypto are issues such as frauds, ransomware, and scams associated with such digital assets, as well as the systemic financial risk created by the underlying blockchain technology. "Then there are the environmental issues related to cryptocurrency mining, he narrated.
While there are critics who denounce cryptocurrency but embrace blockchain, Stark and his network maintain that blockchain technology is not a solution. "It makes things worse. It doesn't scale. It has all sorts of problems associated with it," Stark elaborated.
Stark refuted claims that cryptocurrency promotes financial inclusion, saying it does not solve the unbanked problem.
"Don't tell me this is here to stay. It doesn't work as a currency, nobody uses it, and it is too volatile. And the idea that it's decentralized is a complete fraud," said the former SEC's Former Head of Internet Enforcement.
The downturn in crypto markets has spurred critics' views on the industry. Stark's assessment might be true, especially now as crypto has plummeted. Bitcoin is down almost 70% from its historic November high, other major cryptocurrencies are down more than 70%, and multiple crypto exchanges have laid off employees en masse.
Image source: Shutterstock
Warren Buffett: Cryptocurrencies Do Not Have Any Value and I Will Never Own Any
Read More