Britain to Introduce New Bill to Crack Down on Crypto Crime
The U.K. Parliament passed the first readings of a new anti-money laundering bill against cryptocurrencies on Thursday (Sept 23), which aims to give law enforcement agencies greater powers to seize, freeze and recover cryptocurrencies used in criminal activities.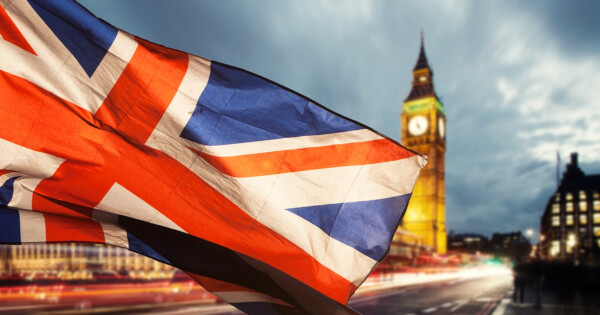 Organised criminals are increasingly using digital currency for fraud, drugs, and the network crime of money laundering.
The Metropolitan Police reported a significant increase in seizures of cryptocurrencies last year. According to the British broadcasting corporation reported in July 2021, police seized more than 114 million pounds and 180 million pounds of encryption related to international money laundering money.
National Crime Agency chief Graeme Biggar said in a statement:
"Domestic and international criminals have for years laundered the proceeds of their crime and corruption by abusing U.K. company structures, and are increasingly using cryptocurrencies."
The new bill passed its first reading in the House of Commons Thursday and is expected to go to its second reading on October 13.
If passed, the bill would expand powers and capabilities for law enforcement agencies such as the National Crime Agency, giving them the ability to stop illegal activities related to cryptocurrencies and making it easier and faster to seize, freeze and recover cryptocurrency assets.
The bill -"The Economic Crime and Corporate Transparency Bill", first announced by Prince Charles (now as known as King Charles III) in May in a speech delivered to both houses of the Parliament for the Queen before she passed away, was designed to help regulators impose sanctions on Russia and freeze related assets in the country.
In addition to addressing the cryptocurrency issue, The British Act also aims to prevent the abuse of limited partnerships. The UK government also calls for UK-registered companies to verify their identities and strengthens the UK Companies Registry's powers to oversee and Cross-check the legitimacy of companies and limit the use of shell companies to launder money.
In May, MONEYVAL is the generic and official name of the Committee of Experts on the Evaluation of Anti-Money Laundering Measures and Terrorist Financing, which released a report arguing that cryptocurrencies pose a significant threat to regulators' efforts to combat money laundering.
The UK's Financial Conduct Authority (FCA) has warned that a large number of cryptocurrency businesses have failed to meet UK requirements to prevent money laundering.
Image source: Shutterstock
Bitso Rolls Out Crypto QR Payment Tool in Argentina
Read More