Cardano Now the Biggest Proof-of-Stake Network as ADA Flips Polkadot (DOT) to Become 7th Top Crypto
The total amount of cryptocurrency staked on Cardano (ADA) has officially surpassed that on Polkadot (DOT), making Cardano the largest proof-of-stake network, valued at roughly $9.08 billion.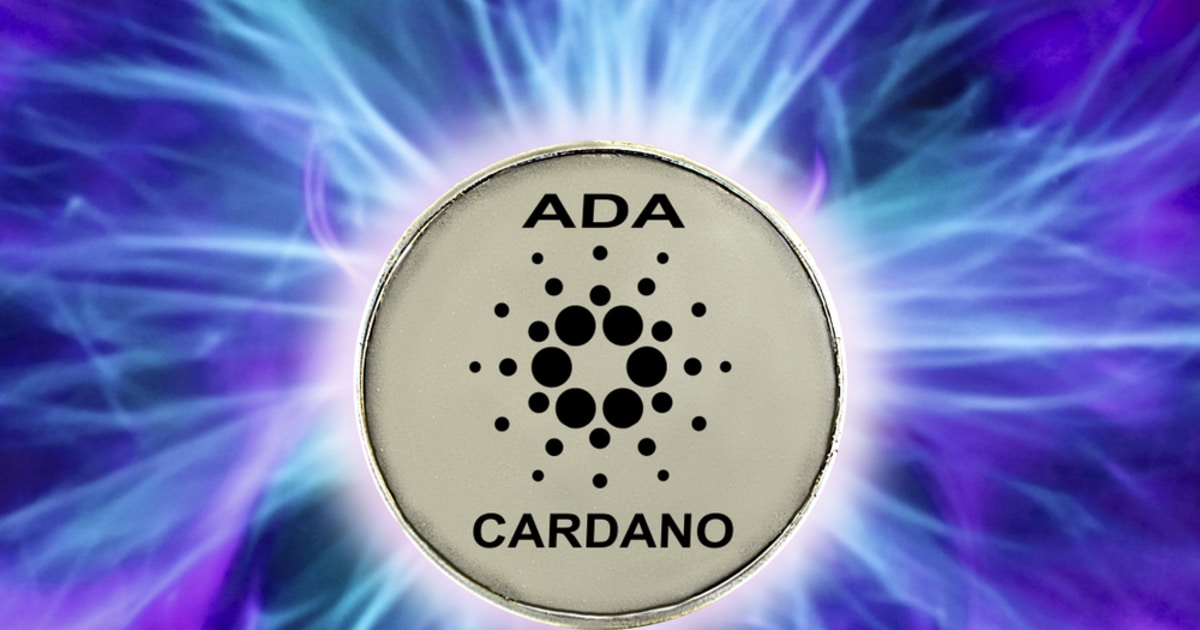 Cardano hits a new milestone ahead of Goguen update
Previously, Polkadot was the largest decentralized proof-of-stake network for the longest time, but that changed recently, as Cardano's ADA token surged, increasing by more than 100% in value. Along with the gains experienced by Bitcoin and Ethereum last week, ADA also followed the leading cryptocurrencies' movements and experienced significant gains. Currently, its 24-hour trading volume has increased by 24%. Cardano's ADA token now holds the spot of seventh-largest cryptocurrency by market cap, a title previously claimed by Polkadot (DOT).
According to data from Staking Rewards, approximately 70% of ADA has been staked, and the increase in staking activity may be attributed to the cryptocurrency's price performing bullishly over the past week. At the time of writing, more than 21.75 billion ADA, which roughly translates to $6.68 billion in value, has been locked in. Polkadot is a close second, as its total staked supply is 61.4%, valued at roughly $5.9 billion. Other proof-of-stake blockchain projects with notable staked supply are Ethereum 2.0 at $2.2 billion, Synthetix Network at $1.9 billion, and Algorand at $1.7 billion.
ADA price prediction
ADA may have reached a peak in its price and may need to consolidate before experiencing further growth. ADA's price really fell from its high and is looking for support around the $0.27 region, which also matches the 0.5 Fib retracement level and the channel support, indicated in the chart below.

Source: TradingView
It is likely that ADA will find its support here and continue to move sideways in the channel for a while, before moving upwards.
In the long run, ADA will likely gain in value, as Cardano's mainnet update, Goguen, is scheduled for some time in March. With the Goguen upgrade, functional smart contracts will be integrated into the blockchain, enabling large-scale decentralized finance (DeFi) protocols and decentralized applications (dApps) to run atop Cardano. Founder of Cardano Charles Hoskinson had previously said that the Goguen upgrade will enable the ecosystem to be a viable competitor in the DeFi space.
While referencing the recent achievement of Cardano, where the network has officially become the biggest staking ecosystem in the world, he also said that it was "the most secure."
Polkadot likely to gain in 2021
Although Polkadot has ceded its spot as the biggest staking network to Cardano, the future still looks promising for the protocol. Polkadot is one of Ethereum's biggest competitors. The third-generation blockchain offers features more scalability than Ethereum through "parachains" that enable developers to produce their own blockchains. Parachains have smart contract functionalities and connect to the main Polkadot blockchain. With the innovative stride of the cryptocurrency industry, many altcoins will likely gain popularity in the near future and catch up to Bitcoin and Ethereum, the two biggest cryptocurrencies by market cap.
Trader Michael van de Poppe remarked that the first quarter of 2021 will likely be marked by huge gains from altcoins, saying, "Slowly, but surely, more projects are pacing up with $ETH and $BTC here […] Q1 2021 will be glorious. The first cryptocurrencies to do well? That's going to be large caps. They are the first movers. That's why we see $DOT, $ADA, $ATOM, and $ETH doing well. Focus on them. When they are finished running, the mid-caps and small caps will follow. The money cycle."
Image source: Shutterstock
What Pantera Capital CEO Thinks Will Be The Best Performing Cryptocurrency in the Next 12 Months
Read More