CBDCs Will Not Change the Role of Stablecoins, Says Tether CTO
With the International Monetary Fund (IMF) data showing about 110 countries around the world are currently developing their own Central Bank Digital Currency (CBDC), the subject has garnered a lot of thoughts from experts in the cryptocurrency ecosystem, one of them is Tether CTO- Paolo Ardoino.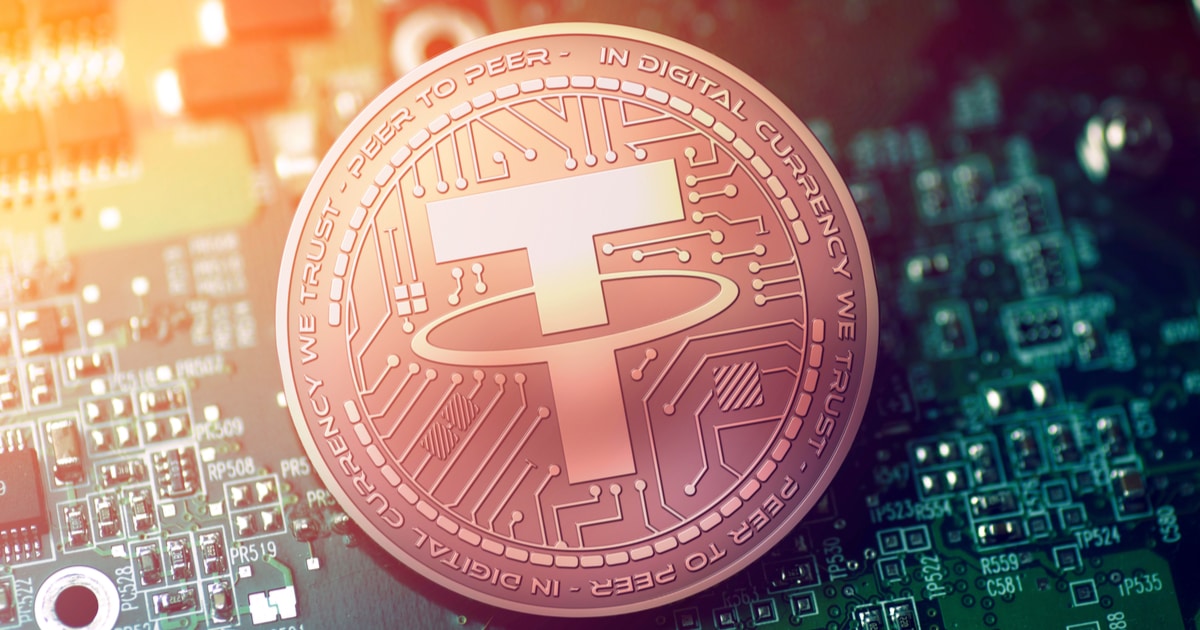 Speaking on Twitter, the Tether boss said the efforts by Central Banks around the world to float CBDC trails the pioneering move that the company made about 8 years ago when USDT, the world's first and largest stablecoin was created. He noted that the current financial system is highly digitized, however, with a number of prominent flaws.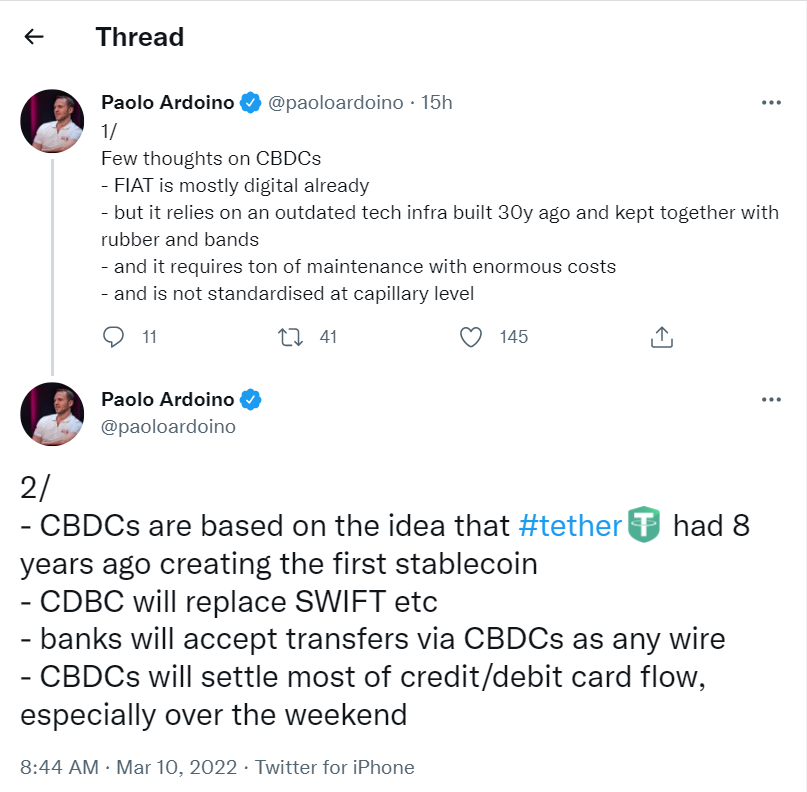 Source: Twitter of Paolo Ardoino
According to Ardoino, the tech upon which today's traditional money was built came into use about 30 years ago, hence notably outdated. Noting that besides the fact that the technology "is not standardised at capillary level, it also requires an enormous amount of "maintenance with enormous costs."
In its Twitter thread, Paolo acknowledged that CBDCs will go mainstream and will possibly replace SWIFT and other legacy payment systems, however, he said the technology will not be able to change the role of stablecoins in the grande scheme of things.
"CDBC will replace SWIFT etc., banks will accept transfers via CBDCs as any wire. CBDCs will settle most of credit/debit card flow, especially over the weekend," he said, "CBDCs will use private blockchain as modern and cost-controlled tech infrastructure. CBDCs won't be issued on your favourite chain, private stablecoins will continue to serve that use case."
Countries developing a CBDC solution with pronounced progress include China whose public trials saw the much-anticipated e-CNY currency being used for transactions at the just-concluded Beijing Olympics Games. Besides China, the Central Bank of the Bahamas, and the Central Bank of Nigeria are recognized as the two nations that have launched a functional CBDC to date.
Image source: Shutterstock
China's Digital Yuan to be Made Available to Visitors During 2022 Beijing Winter Olympics
Read More