Central Bank of Turkey to Ban Use of Cryptocurrencies to Purchase Goods amid Bitcoin Boom
Although many retail and institutional investors alike have been overtaken by Bitcoin fever lately, with the cryptocurrency breaching a new all-time high, not all banking institutions are convinced by the digital asset's benefits.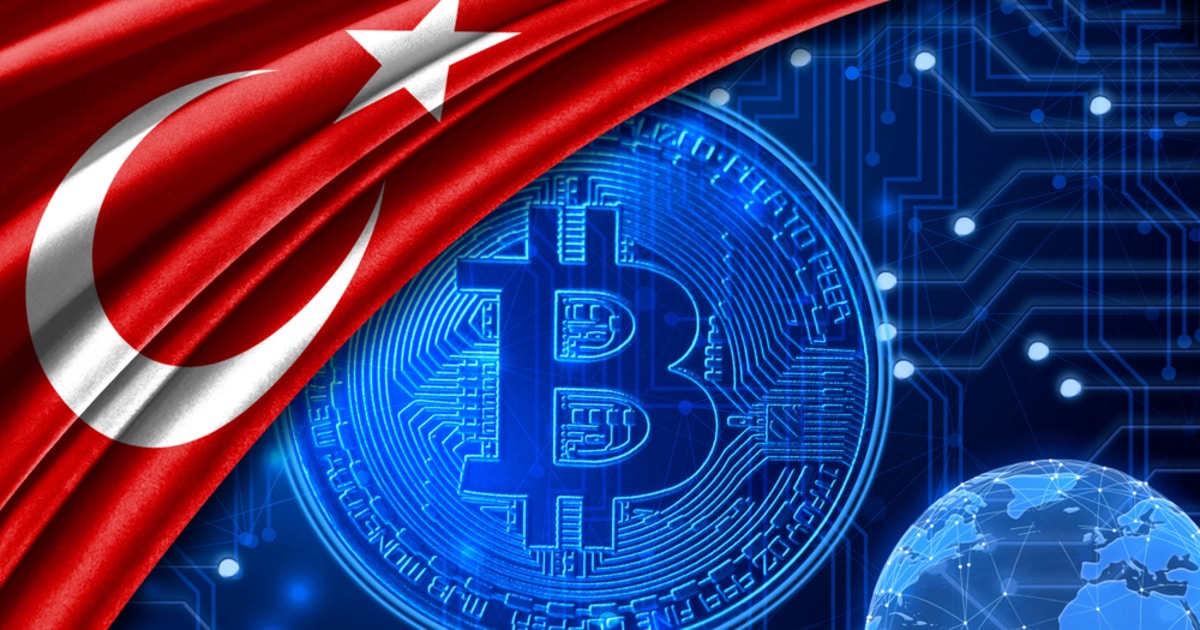 Turkey to ban crypto
The Central Bank of Turkey has issued a ban against the use of Bitcoin and other cryptocurrencies by its citizens to pay for goods and services. This regulation is to be implemented by April 30, 2021. Per the banking institution:
"The purpose of this Regulation is not to use crypto assets in payments, not to use crypto assets directly or indirectly in the provision of payment services and electronic money issuance, and payment and electronic money institutions to platforms that offer trading, custody, transfer or issuance services for crypto assets."
The Central Bank attributed the ban to possible damage and major irreparable risks that may occur with crypto transactions.
While many traditional financial institutions have been more accepting of Bitcoin and have adapted their services to provide clients with direct or indirect exposure to the cryptocurrency, others have taken a different road. Bitcoin bull and host of "The Pomp" crypto podcast Anthony Pompliano commented on Turkey's decision to reject cryptocurrency payments. He said:
"Bitcoin is winning in the free market, so governments and central banks try to rig the game. It doesn't matter. Adoption continues on unabated in these countries."
Financial institutions have capitalized on the Bitcoin boom to integrate it into their everyday business. US banking giant Morgan Stanley figures among those who have welcomed Bitcoin. It is the first US bank to offer clients access to Bitcoin fund investments, providing investors exposure to the digital asset.
Bitcoin not accepted by all
Currently, the US is fighting to gain solid ground on clear regulatory policies for crypto. With the entry of Gary Gensler as chairman of the SEC, many are hoping that this will translate to positive change and a clearer guideline for cryptocurrencies to operate in the United States. Although the US has long been criticized for its unclear policies for crypto, it is still miles ahead of some countries regarding Bitcoin adoption.
India, for one, is considering the ban of private cryptocurrencies and Bitcoin, proposing the idea of a state-backed digital currency instead. Russia has also adopted a similar stance, suggesting that cryptocurrencies may pose a challenge for national payment systems. Alexey Guznov, the head of the legal department of the Central Bank of the Russian Federation, said that he was inclined to associate cryptocurrencies with crime, financial terrorism, and money laundering. However, the Central Bank is still studying the use case of a central bank digital currency.
New milestones for crypto
Despite these setbacks, the crypto sector seems to be entering mainstream adoption and gaining more recognition, with Coinbase crypto exchange's listing this week making headlines.
Coinbase's listing has served to promote cryptocurrency and propel this asset class in the limelight. It has led the crypto market to experience a bullish week, with many Bitcoin and altcoins recording new all-time highs. Among the cryptocurrencies that have experienced significant gains, Bitcoin (BTC), Ethereum (ETH), Dogecoin (DOGE), Cardano (ADA), Uniswap (UNI), and VeChain were all pushed to new all-time highs this week.
Image source: Shutterstock
Galaxy Digital Calls Coinbase Listing a 'Netscape Moment for Crypto' as Digital Assets Rise to New ATHs
Read More