Chainlink Price Could be Trading at Under $0.01 if This Happens—Is LINK Overvalued?
Amid the recent cryptocurrency market crash, Chainlink managed to keep its head above water, even rising slightly, rebounding from $10 to $13 a few days ago. Since then, Chainlink's (LINK) price has consolidated to $12.28 at press time, according to CoinGecko. Although Chainlink's price has seen a considerable recovery, analysts have not been very bullish on the altcoin.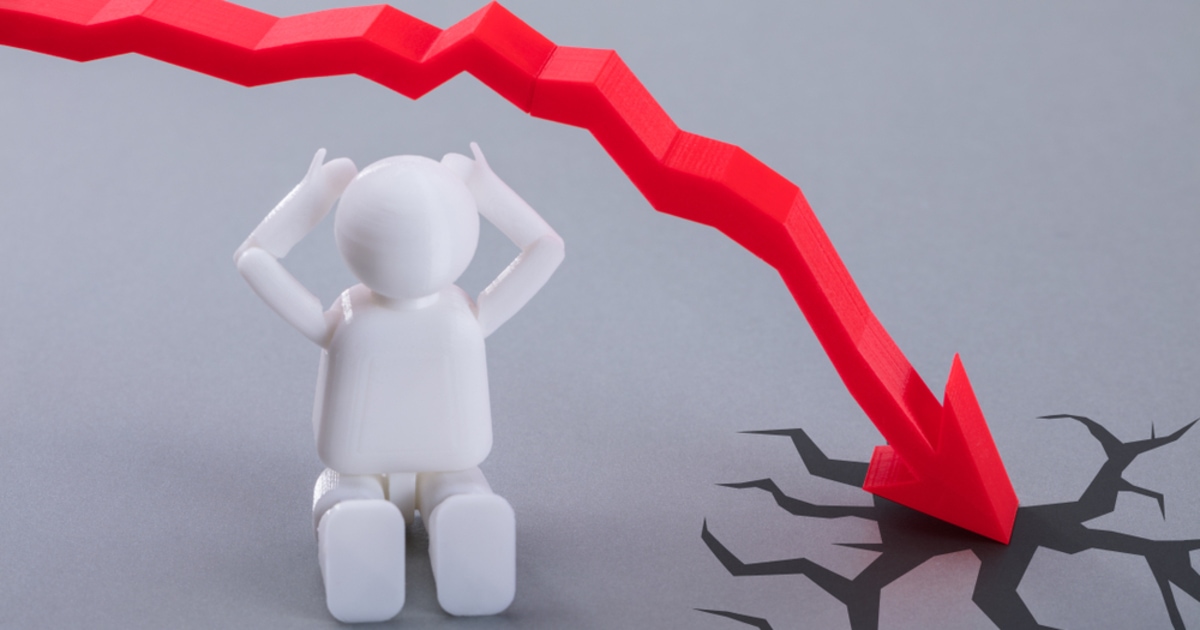 Chainlink has had an incredible year
Chainlink has managed to hit multiple price discoveries this year, with the support of the surging popularity of the decentralized finance (DeFi) industry. Chainlink's reached its all-time high this year, at $20, which defied investor expectations as it became the fifth-largest cryptocurrency by market capitalization, flippening Bitcoin Cash (BCH). Chainlink currently has a market capitalization of $4.7 million.
Weiss Ratings recently concluded that Chainlink plays an important role and is an integral part of the DeFi revolution. The firm added that there is no "crypto revolution" without DeFi and that DeFi would not be able to succeed without LINK. Chainlink's price oracles enable the majority of the DeFi protocols, including Aave (LEND), Synthetic Network (SNX), Kyber Network (KNC), Loopring (LRC), Ampleforth (AMPL), and Bancor (BNT). With the incredible gains Chainlink has seen this year, Weiss Ratings predicted that LINK's peak value was near, before Chainlink reached its all-time high.
Cryptocurrency fund Zeus Capital has expected Chainlink to plunge exponentially after LINK reached its all-time high. As previously reported by Blockchain.News, Chainlink's price crash in mid-August was said to be due to LINK developer dumping tokens. Chainlink developers sold $40 million worth of LINK according to the blockchain analysis. Chainlink developers have been moving 500,000 LINK every week, either to Binance or to OTC, back to Binance. LINK whales could have been moving out of the network, after making massive profits.
LINK whales, Chainlink addresses that hold 100,000 to 10 million LINK has been on a steady decline since the start of August, according to Santiment's LINK holder distribution chart. Currently, 70 percent of LINK's supply is held by 9 crypto whales, which has been highlighted by the crypto community. A recent post highlighted that this was also the case with Bitconnect, PlusToken, and Onecoin, which have been scam coined as scams in the past. With the majority amount of LINK held by just 9 whales, many in the crypto community have warned that LINK could be a bubble.
To further understand the power that these 9 whales have, Chainlink could crash by over 99 percent if these whales dump the token. Chainlink could be trading at under $0.01 if this happens.
Chainlink accumulates 270 integrations
Chainlink has had 22 new integrations in August and has been steadily accumulating new integrations, which takes it to 270 integrations as of Sept. 11, 2020. Chainlink has announced 9 integrations so far in September.
Image source: Shutterstock
Read More