China's $1.5 Million Digital Yuan Giveaway in Shenzhen Left Analysts Excited, Citizens Unimpressed
As part of China's rollout of its central bank digital currency (CBDC), the government had a $1.5 million giveaway of digital yuan to its citizens in Shenzhen. However, users have said that they preferred existing payment tools such as the existing Alipay app.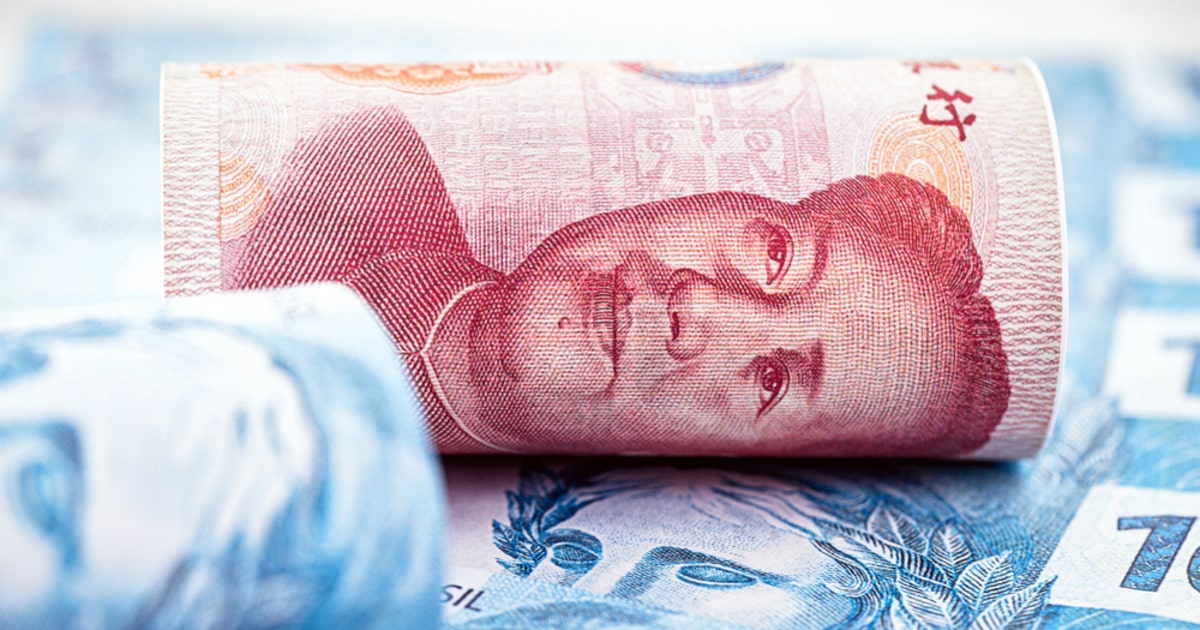 As of Oct. 18, 47,573 out of 50,000 lottery winners have already received their digital yuan, and 2 million people applied to participate in the giveaway program.
The Chinese central bank gave 200 yuan to 50,000 consumers in the selected lottery via digital "red envelopes," which is common in the country. 200 yuan, which roughly converts to around $29.75, was given to citizens using an online wallet, which was accessible via an app.
Citizens were able to accept the digital yuan even without an existing bank account. Payments were accepted by smartphone scans in the Chinese city at stores including luxury goods to snack stores. Wang Shibin, the co-founder of cryptocurrency trading platform HKbitEX said:
"The event last week really means that the (digital yuan) has already moved from theoretical internal testing to real world practice."
China's digital yuan was previously debuted in the city of Suzhou, where government employees were able to receive their transportation subsidies in the CBDC, also known as the digital currency electronic payment (DCEP).
There were also news reports of discussions to trial the CBDC with China's tech platforms, including transportation platform Didi Chuxing, and Tencent-backed Meituan Dianping. China's Ministry of Commerce said that the digital currency would be trialed in the weather cities in China first, including the Greater Bay Area, Beijing, Tianjin, and the Hebei province.
What did the citizens think of the DCEP?
A shopper in Shenzhen named Zhong said, "Alipay and WeChat Pay have been out for a long time. The new digital currency is similar to those so it's quite late to just start the trial."
Alipay and WeChat Pay have been around for some time, where users in China could scan a QR code on their phones and pay directly to the vendor. As convenience and efficiency has already been a part of their lives, the central bank may need to convince its citizens of the benefits of the CBDC.
Another Shenzhen citizen, named Yuan said that spending the digital currency "was less convenient than existing options." She added, "I'm not planning on using it again. Unless there is another red envelope, of course."
More motivation needed
According to Raymond Yeung, the chief China economist at ANZ, the Chinese DCEP could have a greater effect in the country by allowing authorities to monitor the circulation of the currency more closely. This could prevent money laundering and allow for a more targeted monetary policy.
He explained that citizens would start using the digital yuan if there are more incentives, which gives its users more motivation to use it.
For the Chinese CBDC to be more accepted amongst its citizens, banks and other institutions need to invest heavily in applications, marketing and education, said G. Bin Zhao, senior economist at PwC China. Zhao added:
"It's especially important to offer convenience and other benefits to promote the use of digital yuan."
Image source: Shutterstock
Read More