China's e-CNY is Growing, despite Local Payment Options Lack behind
The Digital Yuan (e-CNY), China's Central Bank Digital Currency (CBDC) is growing at a fast pace as data released by Zou Lan, director of the PBoC financial markets department revealed the new legal tender has inked a total of 87.57 billion yuan ($13.68 billion) in transactions since public trials began, according to CNBC.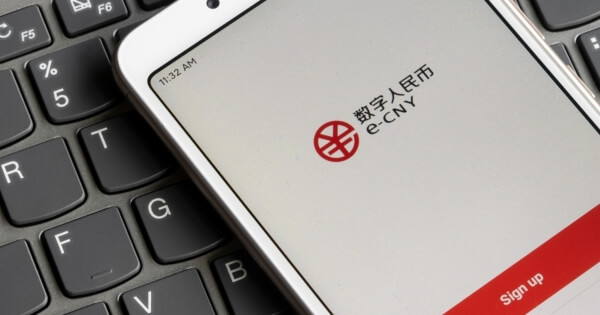 The performance figures released by the PBoC also showed that the total number of citizens that are now using the digital yuan has topped 261 million per a CNBC report. This user count is arguably favoured by the hosting of a newly released Digital Yuan wallet by the Chinese Central Bank on both the Google Play Store and the Apple App Store respectively.
While the transactions figures come off as impressive, it is by no means close to those of Alipay, one of the two dominant payment service providers operating in China. While the total transaction value of the e-CNY is pegged at 87.57 billion yuan, Alipay reported an average of 10 trillion yuan per month for the 2020 financial year.
Additionally, the monthly active users of Alipay pegged at 711 million people dwarfs the 261 million reported by the PBoC, and registered businesses on Alipay are over 80 million while businesses with a digital yuan wallet are just shy of 10 million.
While the fraction of the government's new money made should be acknowledged, it is still a mile away from matching with local payment service providers. While competition from private cryptocurrencies like Bitcoin as well as stablecoins are already waded off when the country banned cryptocurrencies last year, the PBoC needs a more dogged strategy to onboard more users to use the e-CNY.
China has come a long way in perfecting the technical details surrounding its Digital Yuan currency, and with plans to permit foreign athletes to use the new money at the forthcoming Beijing Olympics, the PBoC wants to ensure all loose ends are tied with respect to its retail testing campaign.
Image source: Shutterstock
China's Digital Yuan to be Made Available to Visitors During 2022 Beijing Winter Olympics
Read More