Chinese Authorities Wants McDonald's to Expand its Digital Yuan Acceptance
In a bid to advance the national integration of its Central Bank Digital Currency (CBDC) dubbed the Digital Renminbi (e-CNY), Chinese authorities are reportedly mounting pressure on McDonald's as well as other American firms to expand their acceptance of the e-CNY.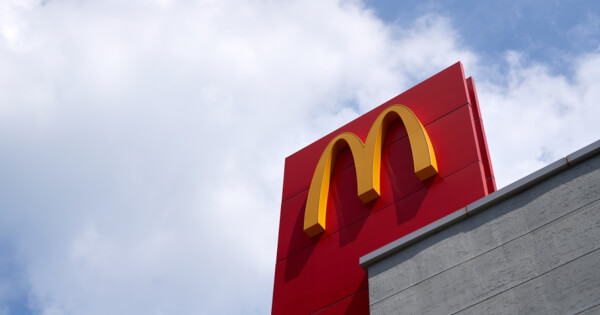 Before this time, McDonald's has been receiving payments through the digital Renminbi in about 270 of its locations in mainland China. Still, the recent reports indicate that Chinese authorities want the firm to expand to more outlets in the nation.
While McDonald's said that there is no pressure on it as claimed, sources who spoke to the Financial Times said payment firm Visa Inc and apparel brand Nike is also being demanded to expand their digital renminbi acceptance.
"I always assumed large US firms would be put under pressure to provide weight to the digital renminbi because most large retailers will be put under pressure and American firms won't be exempted," Darrell Duffie, a co-head of an e-renminbi project run by Stanford University's Hoover Institution, told the FT.
China's pursuit of a sovereign digital currency is miles ahead of other major economies developing their own CBDCs. The Asian giant has been conducting a series of digital renminbi trials involving small-scale retail transactions, and the majority of the tests feature companies with a large customer base.
With the 2022 Beijing Olympics ahead, the People's Bank of China (PBoC) is doing its best to ensure an optimal distribution of the digital Renminbi, which it hopes will be used by guest athletes for transactions. While China is notably working to turn its economy into a cashless one by 2022, the apex bank has not given any official details as to the timeline the digital Renminbi will be officially launched.
DespiChina'sa's efforts, the Bahamas now ranks as the first nation to launch a fully functional CBDC, a feat it recorded last October.
Image source: Shutterstock
China's CBDC Research Institute Partners with Didi Chuxing to Explore "Smart Travel" with the Digital Yuan
Read More