Chinese Crypto Veteran Reveals More About Binance After Top Executives Leave CoinMarketCap
Recently, many CoinMarketCap executives have left the company, just months after Binance acquired the crypto data provider.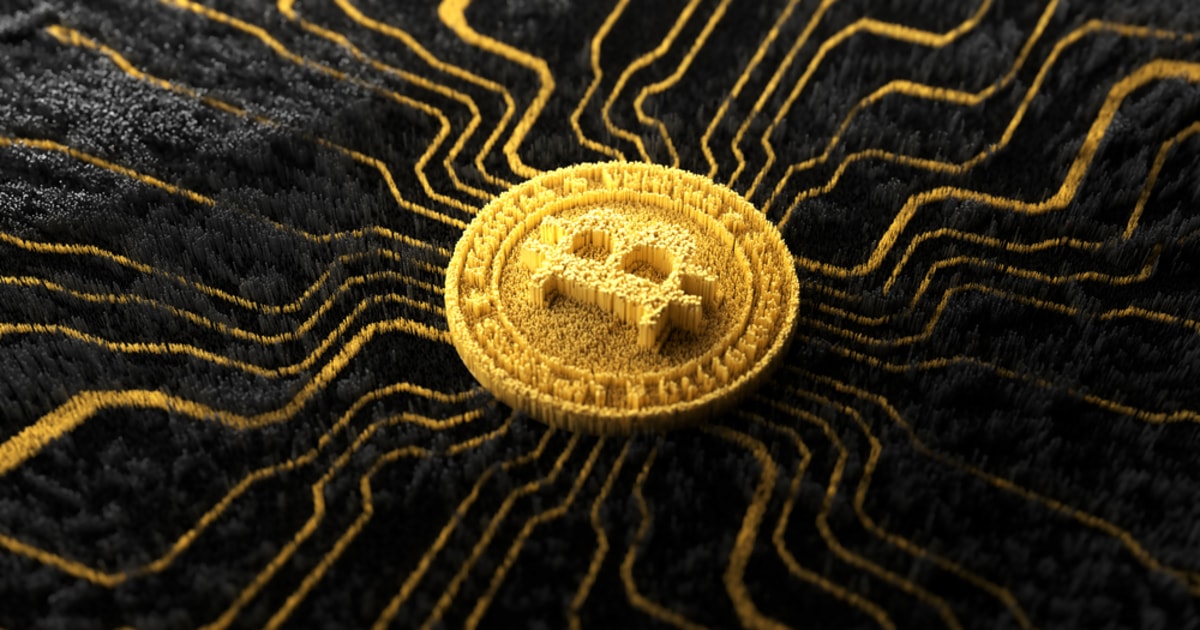 Binance, one of the largest digital asset exchanges in terms of trading volume and users, has officially announced the acquisition of CoinMarketCap in April for an undisclosed fee. According to the press release shared with Blockchain.News, the acquisition creates synergies for both companies in boosting cryptoassets adoption to global users.
Carylyne Chan, the interim CEO at leading crypto data provider CoinMarketCap is the latest executive to quit following her public announcement on August 31.
The mass exodus from the company has been alarming because she follows the footsteps of four other top executives who have left the company just four months after it was purchased by Binance. The other executives who recently left are Jared Chin, project lead and head of events, Spencer Yang, vice president of operations, growth and revenue, Matthew Lippl, global head of design and growth, and Jeremy Seow, vice president of products.
Recently, Chinese crypto veteran Li Xiaolai revealed to the public via social media platform Weibo, about Binance's operations. In a recent Weibo post, Li shared a screenshot of a comment from Chen Weixing, who is the Chairman of Pancheng Capital. Chen invested in projects including Binance, Huobi, and a few media-related projects.
In the screenshot, Chen Weixing wrote that even though he invested in said project, and the project did very well, the founder of the company did not allocate shares that were promised and has been delaying this process for three years. He added that the only reason why he hasn't gone to court with the said firm, was because going to court would cost millions.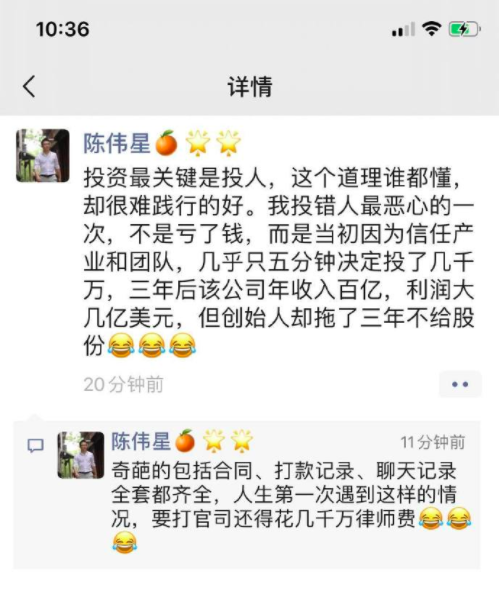 Image via Li Xiaolai's Weibo.
Chen added that the most important part of making an investment is investing in the founders. He reflected that at the time of making the investment, he put trust in the industry and the team, which he recently realized was a mistake.
Li is a member of the Bitcoin foundation, and a seasoned investor, and an angel investor in the cryptocurrency market, and has invested in projects including EOS, Zcash, Sia, and Steemit, amongst others. Along with the screenshot, Li wrote:
"Someone sent this to me thinking that I would be gloating... In this matter, I really sympathize with Chen Weixing and the many of those invested in Binance... Binance Zhao Changpeng must be condemned for doing this."
Image source: Shutterstock
Read More