Christie's Auction House Goes On-Chain with a New NFT Marketplace
Christie's, a 255-year-old British auction house, on Tuesday announced a launch of an on-chain platform for non-fungible token (NFT) art that is designed to allow auctions to be fully carried out on-chain on the Ethereum network.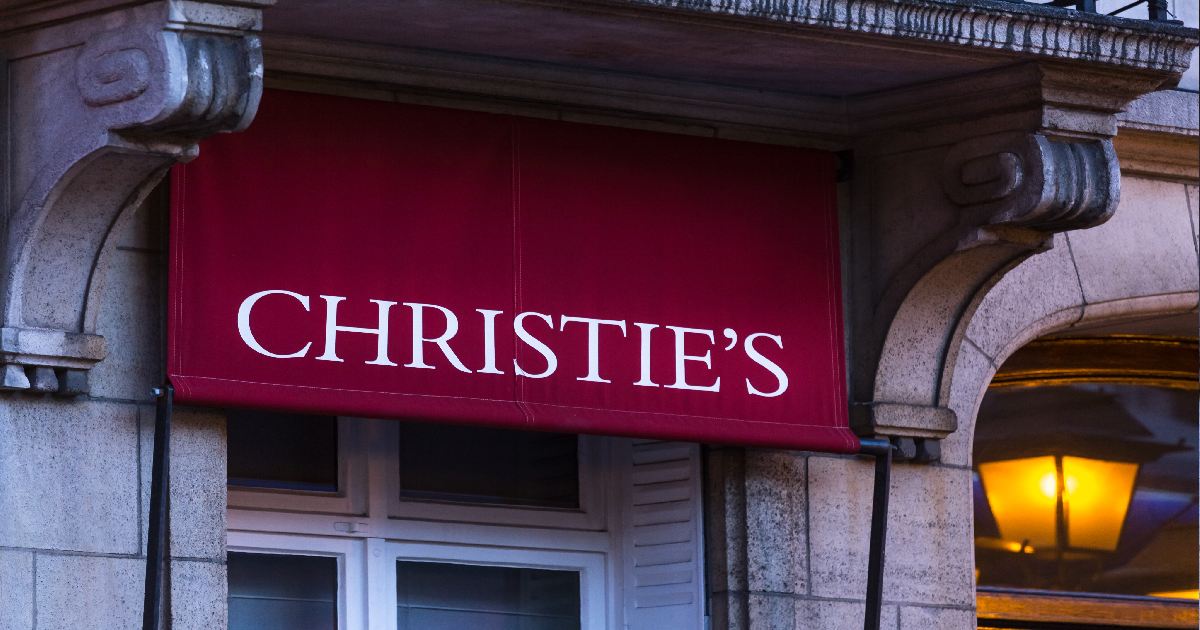 The new platform, called 'Christie's 3.0,' is set to allow NFT auctions to be conducted entirely on the ETH network from start to finish. The entire auction process, including all pre-and-post sale transactions, will be automatically carried out and recorded on the Ethereum blockchain.
In the past NFT auctions, the payments from the winning bidders were not always conducted on a blockchain. Previously, Christie's had been conducting the sales of the NFTs such as Beeple's "Everydays, CryptoPunks, among others, through a third-party partnership with the NFT marketplace MakersPlace.
The new Christie's marketplace now allows transactions to occur in a fashion manner like the popular marketplace OpenSea, allowing for payments to be made in Ether (ETH). Christie's said the new platform was developed in partnership with blockchain analytics firm Chainalysis, metaverse development firm Spatial, and NFT smart contract development startup Manifold.
The platform's inaugural sale is taking place on Wednesday, September 28, and accompanied by the launch of nine NFTs by artist Diana Sinclair. The online auction will run concurrently with a solo exhibition on view at Christie's New York – to bring young emerging artists to an international and digitally savvy market.
Nicole Sales Giles, Christie's Director of Digital Art Sales, talked about the importance of shifting the entire auction process on-chain: "By incorporating regulatory tools, such as anti-money laundering and sales tax, we have built an inclusive solution where both veteran and new NFT collectors can feel secure in transacting with Christie's 3.0."
2021 was the year of the art NFTs, which saw even the most traditional auction houses embracing the new trend of digital art.
In April 2021, Sotheby's, another old and large internationally recognized firm of fine art auctioneers in the world, sold a series of digital artworks created by an enigmatic artist who goes by the pseudonym Pak for more than $17 million within three days. In October last year, Christie's auction house surpassed $100 million in NFT sales worldwide for the first time.
NFT art sales have gone so well that leading auction houses Sotheby's and Christie's have been committed to creating their own infrastructure to bridge the gap between fine art and digital art spaces and even handle blockchain payments (a third party had previously handled payments for NFT sales).
Image source: Shutterstock
Noah Davis Quits Christie's To Join Rival NFT Marketplace Yuga Labs
Read More