Class-Action Lawsuit Filed against MoneyGram for Allegedly Misleading Investors with XRP
MoneyGram is currently facing a class-action lawsuit for allegedly misleading investors with XRP.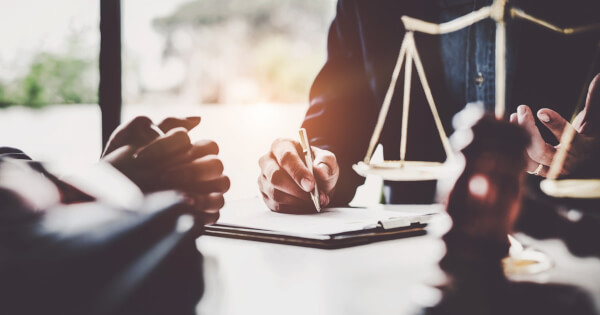 On behalf of investors who bought MoneyGram securities in 2019, Rosen Law Firm has filed a class-action lawsuit against the money transfer company. The law firm alleges that any investors who have bought MoneyGram shares between June 17, 2019, and February 22 of this year is entitled to compensation, seeing as MoneyGram is partnered with Ripple – the fintech firm behind the creation of XRP who is currently being sued by the SEC for offering unregistered securities through XRP.
Per the complaint:
"Defendants made false and/or misleading statements and/or failed to disclose that XRP, the cryptocurrency that MoneyGram was utilizing as part of its Ripple partnership, was viewed as an unregistered and therefore unlawful security by the SEC."
The complaint filed by Rosen Law Firm further claims that investors suffered damages and that MoneyGram mislead investors about XRP cryptocurrency.
MoneyGram presses pause on XRP
In late February, MoneyGram had announced that it will be taking a step back from its partnership with Ripple by momentarily suspending the use of XRP on its network. The payment giant was previously paid by Ripple to leverage XRP for remittance services. This has resulted in $61.5 million of profit through market development fees for the money sender.
MoneyGram utilized Ripple's technology to settle real-time payments in foreign exchanges in a secure manner. XRP was used to convert foreign currencies such as Mexican pesos, Philippine pesos, Australian dollars and Euros, to currencies of another country at a low cost via blockchain.
Throughout MoneyGram and Ripple's partnership from 2019 to 2020, XRP was utilized on MoneyGram's network to facilitate money transfers. In 2018, MoneyGram was among the first to pilot the use of XRP on its network for remittance services.
However, with the SEC suing Ripple over XRP, which it considers to be an unregulated and unregistered security, MoneyGram has announced that it will temporarily halt the use of XRP on its platform.
The decision to stop the use of XRP on its network may have come at too late of a time, however, as the money transfer company now faces a class-action lawsuit from angered investors who claim that MoneyGram knowingly misled them.
Image source: Shutterstock
SEC Sues Ripple for Sale of "$1.3 Billion Unregistered Securities" as Crypto Leaders Debate over XRP
Read More