CME Group Proposes Direct Crypto Derivatives Trading to Regulators
CME Group, a US-based financial derivatives exchange, has proposed to regulators its plan to offer derivatives trading directly to retail customers.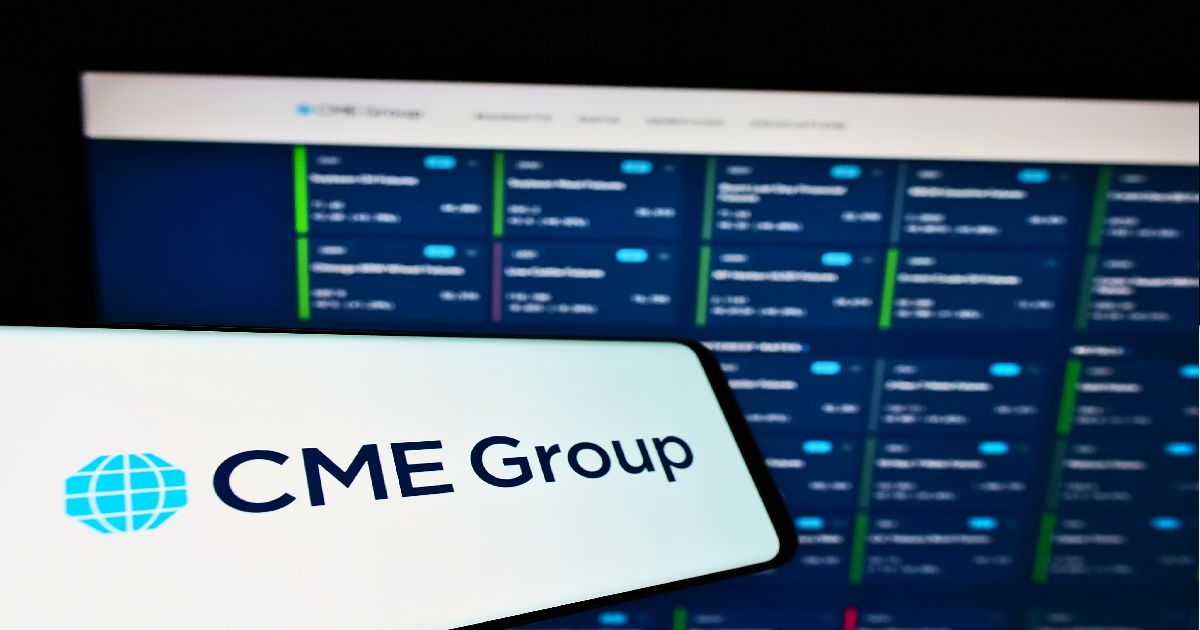 According to The Wall Street Journal's report on Saturday, CME Group filed paperwork to register as a so-called futures commission merchant (FCM).
Retail investors typically trade derivatives through third-party brokers such as TDAmeritrade. If regulators approve the CME's plans, then individual consumers would be able to trade derivatives directly through CME rather than through brokerages.
Market participants talked about the new development. "This is notable and comes as no surprise. The CME Group has desired direct relationships with clients for as long as I can remember," said CoinFund president Christopher Perkins, who commented on the Journal's reporting via LinkedIn social media.
Joseph Guinan, CEO of the FCM Advantage futures, also stated if CME's application is approved. Its entry into the futures brokerage space would be not only a game changer but also a dramatic concern for all FCMs (Futures Commission Merchants) should CME sets fees lower than such brokers.
A CME spokesperson also commented that the company's commitment to the FCM model and the significant risk management remains an unwavering benefit to all industry participants.
CME's move is a turnaround plan which follows a similar service offering proposal launched by FTX.US in April. CME's plan is similar to FTX.US's proposal to allow consumers to post margins and trade crypto derivatives directly on its platform.
In May, the Commodity Futures Trading Commission (CFTC) sought public comment on a request from FTX.US to modify its derivatives clearing organization (DCO) license to offer a new type of crypto margin trading to U.S. retail customers.
CME Group and ICE both opposed FTX.US' proposal to offer central clearing of margin products directly to retail customers, which was defended by the crypto industry and the FIA (Futures Industry Association) – a global industry organization for the futures, options, and listed derivatives markets – in a Congressional hearing. FTX US's proposal was considered deficient and poses a significant risk to market stability and market participants.
In May's hearing before the House Agricultural Committee, U.S. lawmakers were sceptical of the FTX's proposal for an automated collateral system to be used for crypto and other digital assets in futures markets.
Cryptocurrency derivatives trading on centralized exchanges rose to $3.12 trillion in July, a 13% monthly increase, as crypto prices maintain efforts to gain recovery from the recent market crash. The crypto market plunged in May and June as worries about Federal Reserve interest rate hikes and high inflation prompted investors to ditch risky assets.
As of July, the derivatives market made up 69% of total crypto volumes, up from 66% in June, and helped push overall crypto volumes on exchanges to $4.51 trillion in July. The rise in derivatives trading volume indicates an increase in speculative activity as traders believe there is room for further upside in the crypto rally.
Image source: Shutterstock
CME Group Bullish on Bitcoin Despite Pullback in Prices
Read More