Coinbase Lists DeFi Tokens AAVE, BNT, and SNX as Warning of US Crypto Wallet Regulation Looms
2020 has seen the growth and the emergence of the decentralized finance (DeFi) sector and many crypto exchanges have onboarded the craze to remain relevant.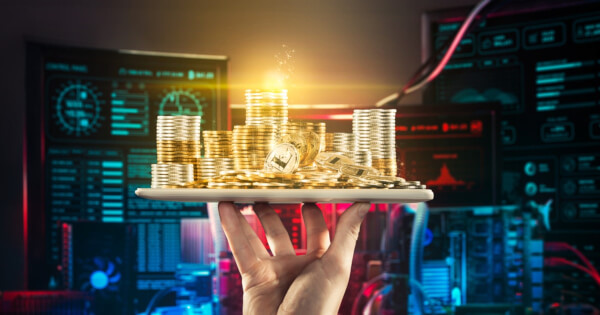 Recently, US-based crypto exchange Coinbase has decided to add more cryptocurrencies to its platform for trade, in particular DeFi tokens such as Filecoin (FIL), Wrapped Bitcoin (WBTC), UMA (UMA), Uniswap (UNI), yearn.finance (YFI), and more.
The most recent additions include Aave (AAVE), Bancor (BNT), and Synthetix Network (SNX). Per Coinbase's recent announcement, these will be available for trade on Coinbase Pro, which is the advanced order platform of Coinbase. Coinbase Pro proudly announced:
"Starting today, inbound transfers for AAVE, BNT, and SNX are now available in the regions where trading is supported. Traders cannot place orders and no orders will be filled. Trading will begin on or after 9AM PT on Tuesday, December 15, if liquidity conditions are met."
Simply put, the cryptocurrency exchange is still working on providing a sufficient supply of AAVE, BNT, and SNX, which are all Ethereum-powered DeFi tokens that will inevitably be paired with USD for trade. Other pairings are also available on Coinbase Pro, as the cryptocurrency exchange has gladly welcomed the DeFi craze to accommodate its traders.
Following the announcement, AAVE, BNT, and SNX all experienced temporary surges, with AAVE rallying to highs of $92 from $86. As for SNX and BNT, in the last 24 hours, both added 10% and 24% respectively to their value.
The DeFi craze this year has been all the talks of the cryptocurrency industry this year, but the decentralized finance trend may come to a halt with the impending US cryptocurrency regulations.
Crypto to be regulated in the US, but not in favor of DeFi
According to Coinbase CEO Brian Armstrong, there may be moves from exiting President Donald Trump to regulate self-custodial cryptocurrency wallets. If Trump acts on this and enforces regulations for self-hosted crypto wallets, this may greatly impact the DeFi industry, as many tokens are kept in a non-custodial wallet. Armstrong previously explained,
"This additional friction would kill many of the emerging use cases for crypto. Crypto is not just money – it is digitizing every type of asset […] Given these barriers, we're likely to see fewer transactions from crypto financial institutions to self-hosted wallets."
In addition to affecting the DeFi craze and halting its widespread innovation in the US, this may result in the country lagging further behind its counterparts in terms of financial and technological innovation.
Whether or not the crypto wallet regulation will be passed before Trump's end of term still remains in question. However, if that were to happen, crypto innovation in the US may be hindered, as feared by many in the industry who have expressed these concerns, notably Ripple fintech firm.
Image source: Shutterstock
Coinbase CEO Warns Exiting President Trump May Drop Crypto Wallet Regulation Bomb
Read More