Coinbase Sued for XRP Token Sales, List of Complaints against the Cryptocurrency Exchange Grows
In a surprising twist of events, US-based crypto exchange Coinbase is also being sued for the sale of XRP tokens.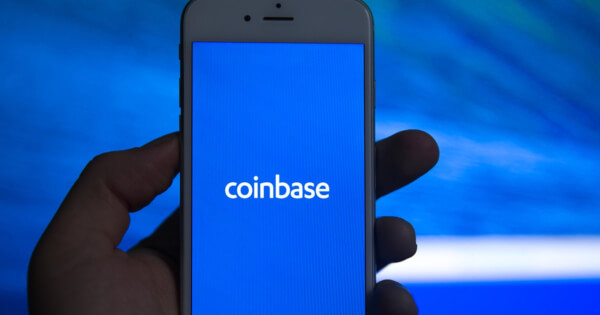 Ripple - the talk of the crypto town
Last week, Ripple, one of the biggest fintech firms in the world, was slapped with a lawsuit by the United States Securities and Exchange Commission (SEC), who alleged that the blockchain company had offered XRP tokens in what US regulators deemed was an "unregistered securities" offering. The SEC sustains that XRP is a security and accused Ripple of reaping a $1.3 billion profit from XRP sales.
Regulators argued that XRP has always been a security and should therefore have been registered with the SEC before being offered in the United States. However, Ripple has not done so, under the counterargument that XRP has never been a security, and that the US is the only G20 member to view it as such, rather than a cryptocurrency asset.
Coinbase sued for profiting from XRP sales
Following the SEC's lawsuit over XRP, many cryptocurrency exchanges withdrew XRP from their listings, halting trades or announcing that XRP trading pairs would be unavailable by January 2021. Major exchanges to have exited XRP include Bittrex, Beaxy, Coinbase, and more. Coinbase is one of the latest ones to have announced that XRP trading pairs will not be available in January 2021, although XRP could still be held on Coinbase wallets. The US exchange's decision to delist XRP is significant, as it holds more than 2.5 billion XRP on its platform.
Although Coinbase backing away from XRP operations has been prompt, it may not have been quick enough. An unsatisfied client recently voiced his discontent in a bold manner and filed a lawsuit against Coinbase. The Coinbase client accused the leading exchange of selling XRP tokens as unregistered securities and of gaining commission off those sales.
The class-action lawsuit was filed with the Northern District Court of California by Thomas C. Sandoval, a St. Louis County native. Per the lawsuit, the plaintiff believed that Coinbase was well aware that XRP was not a commodity (like Bitcoin and Ethereum) and was not registered properly under federal securities laws. Sandoval accuses Coinbase of moving forward with XRP token sales despite this knowledge. The complaint reads:
"Coinbase knew that XRP was not a commodity, but rather a security under federal securities laws. Despite its knowledge that XRP was a security, Coinbase continued offering XRP to the public and charged commission for the sales."
Coinbase accused of unfair employee treatment
Sandoval's complaint may just be adding fuel to the fire for Coinbase, as this week, a report was made public that accused the leading exchange of unequal treatment towards its employees, specifically their female and Black staff.
The report was released by the New York Times. It indicated that Coinbase's Black employees were paid 7% less than all other workers in similar jobs. As for the exchange's female employees, they were paid 8% less than other men in similar job rankings.
This has not been the first time that Coinbase has had management problems. During the US elections this year, 5% of Coinbase employees had resigned, after CEO Brian Armstrong enforced an "apolitical" policy in the work environment.
Coinbase seeks IPO approval from SEC
In addition to this, shots have also been fired at Coinbase for shutting down unexpectedly during cryptocurrency bull runs. Users suspect foul play as previously, Coinbase had experienced outages and technical difficulties that have coincided with Bitcoin's bull runs. This year alone, the leading exchange has shut down at least nine times, indicating to its customers that "it was experiencing connectivity issues."
The lawsuit directed towards Coinbase coupled with its increasingly unflattering social image could not have come at a worse time for the exchange. Earlier this month, Coinbase filed for an initial public offering (IPO) with the US Securities and Exchange Commission. Currently, the request is pending approval from US financial regulators.
Image source: Shutterstock
Coinbase Goes Down, Causing XRP Token Price to Flash Crash on the Crypto Exchange
Read More