CoinFlex Issues New Token by Offering 20% Annual Return amid Halting Withdrawals
CoinFlex has announced plans to raise funds by issuing a new token that will offer a 20% annual return, according to a report from Bloomberg.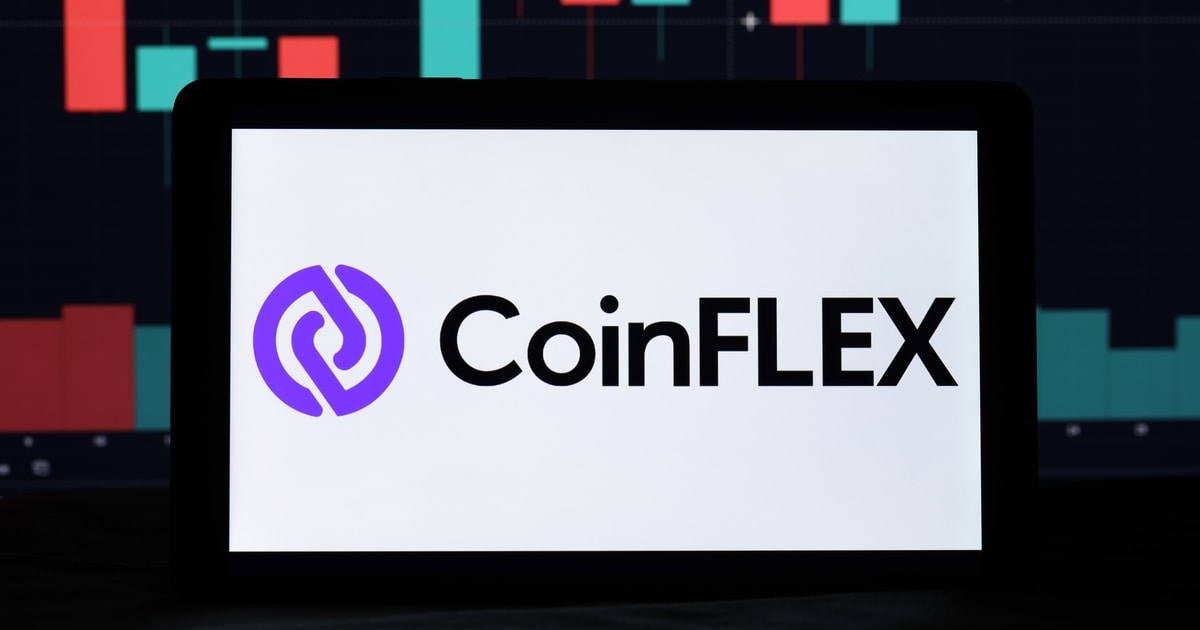 The new token is part of an effort to resume withdrawals following an individual's account holds a negative balance and fails to repay a $47 million debt.
The cryptocurrency exchange platform plans to issue $47 million of "recovery Value USD" tokens on Tuesday as a solution to re-enabling withdrawals. It said that the resumption of withdrawals is targeted for June 30 and will depend on the demand for the new tokens.
According to Bloomberg News, Mark Lamb, chief executive officer of CoinFlex, said, "we've spoken to a significant amount of private investors such that we think that at least half of the issuance is going to be subscribed for."
Currently, the token sale is eligible only to non-US sophisticated investors, according to CoinFlex.
Last week, the company halted withdrawals following an unnamed counterpart's inability to repay debt after experiencing liquidity issues. CoinFelx shared that the user was a high-net-worth individual with "substantial shareholdings in several unicorn private companies and a large portfolio."
"During the recent market volatility, a long-time customer of CoinFLEX's account went into negative equity, meaning the individual's account currently holds a negative balance. In response, CoinFLEX made the decision to halt user withdrawals starting from June 23, 2022, "CoinFlex said in a blog post.
The individual had consistently met every margin call before this incident, CoinFlex said in its blog post. It further added that this incident indicates that crypto markets may move too sharply for manual margin arrangements to be effective.
CoinFlex further reiterated in its blog post that the individual's a "high-integrity person of significant means, experiencing temporary liquidity issues due to a credit (and price) crunch in crypto markets (and non-crypto markets)." The cryptocurrency exchange platform was founded in 2019. The company is a smaller crypto exchange focusing on derivatives trading.
CoinFlex's halt in withdrawals has come at a time when the crypto industry has been experiencing liquidity problems and contagion.
Other companies such as Celsius Network and Babel Finance have also halted withdrawals indefinitely. While crypto hedge fund Three Arrows Capital is also facing liquidity troubles that rattled investors, according to Bloomberg.
CoinFlex also announced that it is working on building a new model for transparency around futures margining after the restoration of withdrawals and also as a direct response to this incident.
"The notional (USD) value of every account's futures positions will be made publicly available via an external auditing firm that will attest to these futures positions every hour. We will also make available the margin (collateral) backing these positions in USD value and break down the collateral by type 1 (stablecoins), type 2 (highly liquid coins), and type 3 (low liquidity coins), "CoinFlex said.
Even though the publicity of users' futures position comes at the expense of privacy, CoinFlex said that the data will provide users with insights into the platform's riskiness. It will show how leveraged the users are and whether any liquidations occur at a loss to the platform.
Image source: Shutterstock
Celsius Denies Allegation of its CEO's Leaving US
Read More