ConsenSys Acquires MyCrypto to Strengthen MetaMask and Enhance Product Security
The Ethereum software company ConsenSys has acquired the Ethereum interface MyCrypto, aiming to integrate MyCrypto with the MetaMask wallet owned by ConsenSys and improve the security of all products.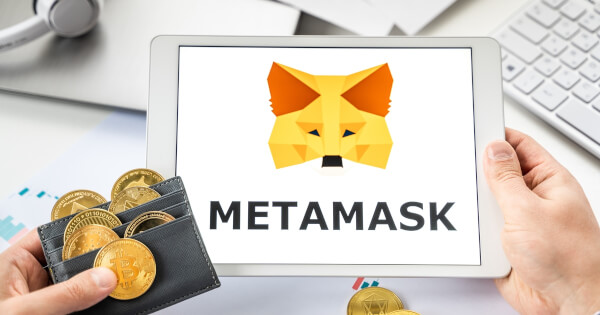 MetaMask is an extension for accessing Ethereum enabled distributed applications or "Dapps" on your internet browser.
MetaMask supports Firefox, Google Chrome, and Chromium-based browsers.
MetaMask co-founder Dan Finlay said the combination of MetaMask's mobile app and browser extension with MyCrypto's web product and desktop app will "connect people to the Web3 world in more ways."
The massive opportunities embracing the Non-Fungible Token (NFT) metaverse are turning things around for Metamask, a wallet service provider. The firm announced that it has surpassed 10 million Monthly Active Users (MAUs), placing it on the most active wallets in use in the digital currency ecosystem.
ConsenSys said the MyCrypto team's experience building smart contract integrations will make the integrations in MetaMask richer.
The founder and CEO of MyCrypto Taylor Monahan added that:
"With the rapid growth of the ecosystem and products racing to ship slick features, it is imperative that the leading wallet continues to build foundational and secure self-custody tools that empower the user. Combining our years of experience and shared values ​​allows us to accelerate our mission of providing a way for users to fully realize their self-sovereignty,"
As reported by Blockchain.News on November 18, ConsenSys, the blockchain startup behind the Metamask wallet, has raised $200 million in new funding round, pushing its valuation up to $3.2 billion.
Image source: Shutterstock
NYDIG Launches Bitcoin Savings Plan for Employees
Read More