Crypto Investment Fraud Generates $27 Million, SEC Charges Scammers Posing as Pastors
The US Securities and Exchange Commission (SEC) filed a complaint against three men who posed as pastors to defraud churchgoers in an elaborated cryptocurrency Ponzi scheme.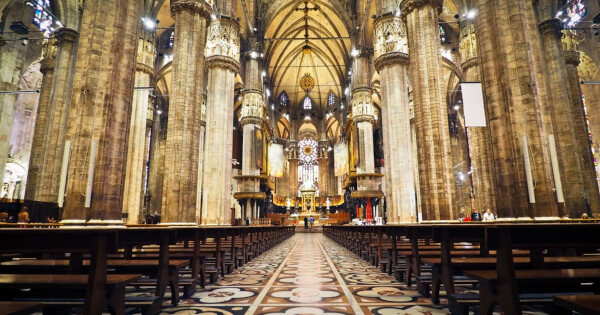 Cryptocurrency Fraud Generates $27 Million
The cryptocurrency scam generated more than $27 million in financial gains for Dennis M. Jali, John E. Frimpong, and Arley Ray Johnson, who posed as religious workers. The trio marketed their private investment trading company "Smart Partners and First Million" during church events and claimed that they were "furthering God's mission" through it. Jali, Frimpong, and Johnson promoted their services as crypto investors, asserting that they were interested in helping members of the church achieve financial freedom and wealth.
Operating behind the front of "Smart Partners and First Million" private trading company to perpetuate their cryptocurrency scam, Jali, Frimpong, and Johnson employed a crypto contract trading bot during their scam and pitched their investment expertise to churchgoers around the US, in places such as Maryland, Georgia, Florida, among others.
The three crypto scammers guaranteed high rates of return to investors, who were mostly healthcare workers, doctors, and members of churches attended by the trio. Jali would solicit clients by appealing to church members through his position as a pastor. On his end, Johnson, a self-proclaimed minister, would also tout Smart Partners and First Million's investment services by claiming it was driven by the spiritual purpose of carrying out God's mission on Earth.
Jali, Frimpong, and Johnson promised that they would generate cryptocurrency gains for investors by investing the assets in foreign currency exchange Forex. Operating under the front of their private trading company "Smart Partners and First Million," the Ponzi scheme was made to look legitimate through a contract trading bot.
The minimum investment buy-in for investors was $5,000, and a monthly and quarterly rate of return of as much as 42% was guaranteed by Jali, Frimpong, and Johnson. The cryptocurrency scheme followed a Ponzi scheme strategy, where cryptocurrency payments of new investors were used to pay off older investors. The rest of the financial assets were distributed among the three crypto scammers and used to buy luxury cars, private jets, and family vacations, as reported by the SEC.
The Ponzi scheme lasted from 2017 to 2019 and generated more than 27 million worth of crypto funds from over 1,200 investors, according to the federal complaint filed by the SEC. The fraudulent cryptocurrency scheme only started to fall apart in May 2019, when investment payments were insufficient to generate the promised return to clients.
Currently, Jali, Frimpong, and Johnson are awaiting trial by the US District Court of Maryland for fraud and embezzlement charges.
Indictment of $20 Million Dollar Crypto Scheme
Ponzi schemes for cryptocurrency gains are quite common. Earlier this month, US prosecutors indicted a group of investment scammers who orchestrated a cryptocurrency mining fraud around Latin America, Asia, Eastern Europe, and the United States, through membership subscriptions to AirBit Club.
Image source: Shutterstock
Read More