Crypto Investments Shrunk nearly 25% to about $9.3B in H1
Penetration of the crypto space has decreased; venture capital firms' investment shrunk nearly 25% from a record $12.5 billion invested in the first half of last year to about $9.3 billion in the first six months of this year.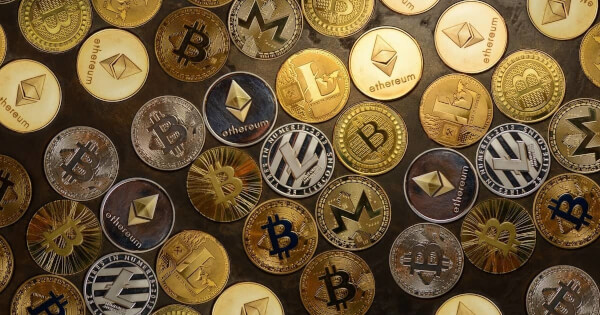 Despite deal value having shrunk, deal volume has increased, with 534 deals announced in the first half of this year compared to 456 in the first half of last year.
Investment data remained solid in the second quarter. More than $4.2 billion flowed into venture-backed crypto startups, up slightly from last year's period.
Although a decrease of about $1 billion from the previous quarter and well below the record high of $6.1 billion set in the fourth quarter of last year, it is still a good result in the winter of the cryptocurrency market.
The first quarter included 6 rounds of $400 million or more. Glassnode co-founders under the pseudonym Negentropic explained:
"$17bn VC crypto investments and +1k deals in 2022. This year ha seen the highest median deal size at $4.5mn. Capital is flowing into BTC and altcoins, setting up for a strong recovery."
After Bitcoin had topped 1,300% gains in 2018, VC money nearly quadrupled to its previous high of $8 billion.
Yet the two largest cryptocurrencies — Bitcoin and Ethereum — were down more than 70% in value from their November highs.
Earlier, the cryptocurrency lender Celsius had filed for Chapter 11 bankruptcy at the U.S. Bankruptcy Court for the Southern District of New York and recorded a $1.19 billion deficit on its balance sheet.
In the filing, New Jersey-based Celsius also said it had $40 million in claims against Singapore-based crypto hedge fund Three Arrows Capital. The hedge fund also filed for bankruptcy earlier this month.
These uncertainties have created a sense of fear among venture investors.
Yash Patel, general partner at Telstra Ventures, which invested $32 billion in Bahamas-based crypto exchange FTX Exchange, said, "Yes, we've seen a pullback in crypto/blockchain investments, mirroring the broader tech markets."
Image source: Shutterstock
Spot, Derivatives Trading Volumes across Crypto Exchanges Fell over 15% since May
Read More